Blog
REGISTER NOW
LOGIN
SIGN UP FOR OUR NEWSLETTER
Cycle 200km & Do Some Good
Some things may appear as pure coincidence but such is life. Last week we sent a newsletter to our cycling alumni in which the top story was our new #200for200 Summer Cycling Challenge. Cycle 200 km and donate $200 for a new bike to deserving individuals in Africa. The last story in newsletter was the announcement of the passing one of our TDA Alumni, Dr. Bill Nelems. The announcement was linked to an obituary on Dr. Nelems in the Globe and Mail.
>>Read all about the #200for200 fundraising challenge
Bill was a man of great accomplishments including being part of the team that successfully performed the world's first lung transplant. He was also the first doctor in the world to use ECMO – a technique now routinely used for treatment of advanced respiratory failure – in support of lung transplantation. But Dr. Nelems was much more than a successful physician. I had the pleasure meeting him when he joined the 2010 Tour d'Afrique in which he was riding for fun but also doing some good – raising funds to support healthcare in Zambia.
I remember his warmth and enthusiasm for life. He was simply a pleasure to be around. What I recall most was his immense pleasure and satisfaction on achieving something special on his 71st birthday while riding the 2010 Tour d'Afrique, something he has never done before – he cycled 200 km in one day. As coincidences go, I am sure Dr. Nelems would appreciate that on the day we have to inform our alumni of his passing, we are also asking them also to cycle 200 km and do some good in the process.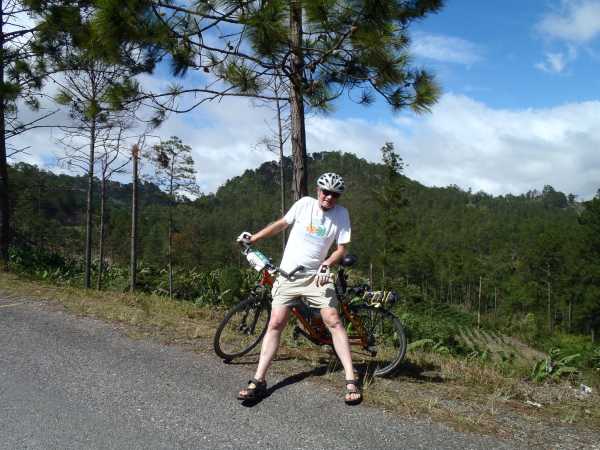 I cycled my first 200 km in Africa when I was 52 years old and was immensely pleased with myself. And though I planned to ride the 200 km challenge myself, I was planning to do it over several days (The rules of #200for200 Challenge allow that). After all, I am now 65 years old and I felt 200 km might be just too difficult. But after reading the obituary of Dr. Nelems and remembering our great joy and feeling of accomplishment after cycling 200 km, I have been inspired and have decided that I am going all out and will be cycling the 200 km – even if takes me from sunrise to sunset! Fortunately, at this time of year here in Toronto the days are quite long so if I average 12 km an hour I should be able to do it…just.
I hope all of you will do the same.