Blog
REGISTER NOW
LOGIN
SIGN UP FOR OUR NEWSLETTER
UPDATED
August 22, 2017
6 comments
UPDATED
August 22, 2017
6 comments
Rider Profile: Jane Lodge
Why cycle Canada?
It was on the bucket list
Have you completed many cycle trips in the past?
Yes, Spain and Scotland 2010, Silk Route 2012, Around Australia 2015 and Southeast Asia in 2016. I like long distance rides and try to do one each year. TDA runs some interesting trips, many of which I'd love to do.
What do you like about cycle touring compared to other modes of travel?
Cycling almost every day into new territory, Fresh air, like-minded company.
What, if anything, were you anxious about leading into the trip? Have these concerns been well-founded?
Concerned that I wouldn't be able to keep up with everyone. I did put in a fair amount of training prior to the ride, just to get some kilometres into my legs. On my previous trip with TDA there were some very quick cyclists who got to camp very early. I was not one of them! I did not want to be in the situation again where I was one of the last into camp at night, so I did a bit of distance and strength training. I'll never be a speedy cyclist, but consistent and strong is good enough.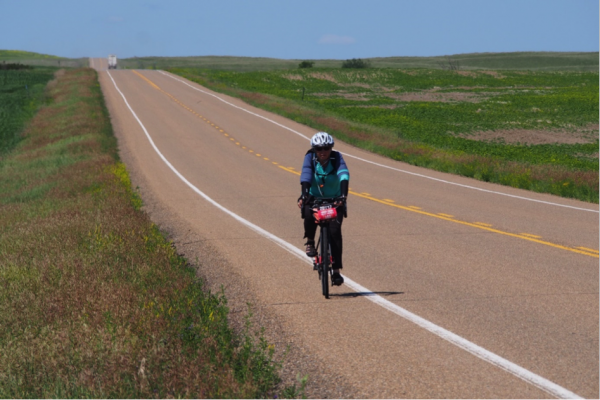 Tell us a bit about your background, where you grew up and lived and what it's like there.
I grew up in a small country town in Western Australia at a time when roast chicken was a treat served only on special occasions. I always wanted a bicycle, but my parents never had enough left over to buy me the fabulous pink girls bike displayed in the local hardware store window. I must have walked by that window every day for weeks on the way home from school. One day it was gone…. bought by someone else I suppose. I now have 5 bikes and 2 project bikes (part-bikes that sit in the garage waiting for me to fix them up)….so the memory has scarred me for life!
Can you give me a brief overview of what did/do in your work?
I spent a good deal of my working life in the remote Kimberley region of Western Australia and Arnhem land in the Northern Territory, working for, mainly, Indigenous organizations, although I did work for various Education Departments for some time too. I was involved in project work related to Indigenous language recording and promotion, community stores operations and adult education.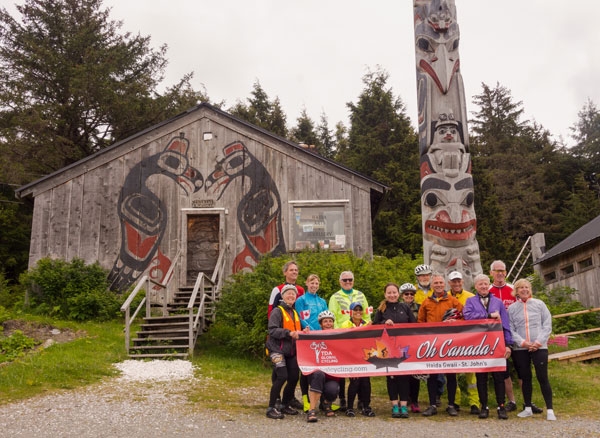 Did you have any life-changing experiences that put you on the path that led you here?
The Silk Route in 2012 was pretty life changing!
What have been/are the most difficult or challenging parts of the tour? What did you do to deal with these challenges?
Most challenging activity is cycling on difficult roads in heavy traffic. If it gets too bad, I deal with it by getting in the van.
Which aspect of this tour do you only realize when you're on it?
How slowly I cycle uphill.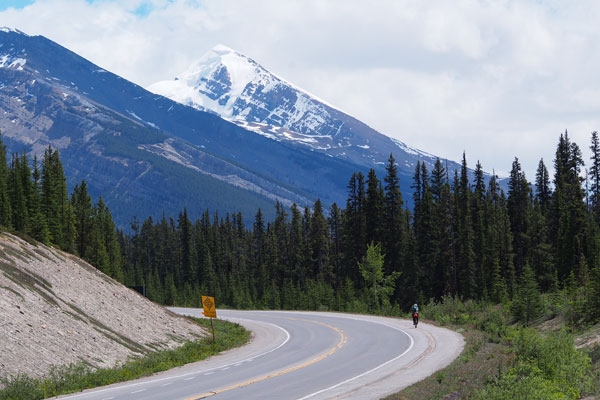 What has been the highlight/most rewarding part of the trip?
Meeting and interacting with the other participants and crew.
Do you have any recommendations for future riders/lessons learned?
Make sure to do a bit of training before you start and take a spare derailleur hanger!
What life lessons has cycling taught you?
Getting to the finish is within your control. Finishing something is 90% mental and 10% physical. If your head says you'll finish, you will.
If you could give one piece of advice to someone going on their first tour with TDA what would it be?
Do some training.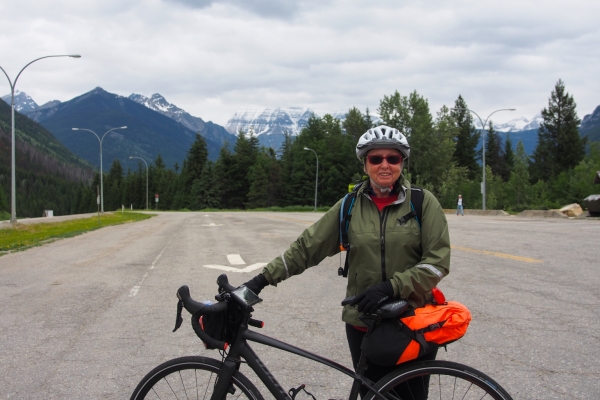 Do you have plans for future trips?
All sorts – supported and self- supported.
How did you hear about TDA?
Internet search many years ago.
Is there anything you would like to add?
There seem to be lots of people who don't like cycling. I don't pretend to understand them. Many of them can ride a bicycle. Of those who can't ride a bicycle, I've often heard them express a wish that they could learn, but feel they're too old, too unfit, too fat, too lacking balance/coordination…any excuse not to try…as I said, doing anything is 90% mental attitude. Coming back from a long trip friends and relatives always say 'you're amazing', I'm not. I'm just doing something I enjoy.