Blog
REGISTER NOW
LOGIN
SIGN UP FOR OUR NEWSLETTER
From Shanghai To Singapore, One Bowl Of Rice at A Time
From a food point of view, the Bamboo Road has to be a strong contender for the best TDA Global Cycling tour. From the delicious and ultimately filling oriental cuisine of China to the unique and "pretty far out there" delights on show in Cambodia, to the always satisfying Thai curry selections, food is always a big talking point when it comes to southeast Asia.
If you're not into rices and spices, I'm sorry but you're shit out of luck. We crossed paths with an Estonian guy backpacking solo from Cambodia all the way down to Melbourne and invited him to stop by our lunch spot for some food… you should have seen his face when he realized he could have a sandwich for lunch instead of the roadside rice that – while he admitted was delicious – had lost its novelty a little seeing as he'd been eating it every single day since Phnom Penh.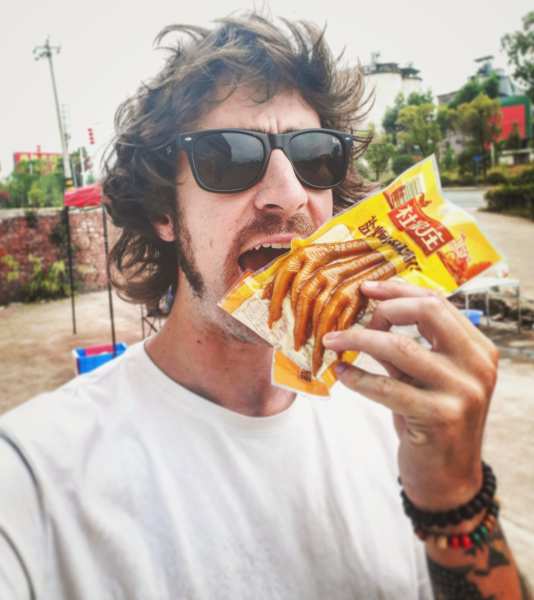 But let's go chronological – we started the trip in China, where we would spend the first month of the tour. Four weeks… thirty days… that's a lot of rice. It was also a lot of fried stuff that wasn't quite identifiable.
Oh yes, and the dumplings. Little (or sometimes huge) pockets of spinach or pork or whatever enclosed in puffy, sticky dough that I swear expanded to five times their normal size the minute they landed in the pit of your stomach, making those first few kilometres of your riding day a tedious affair. But they were tasty, they were a quick and easy snack, and they were available on just about every street corner or market stall.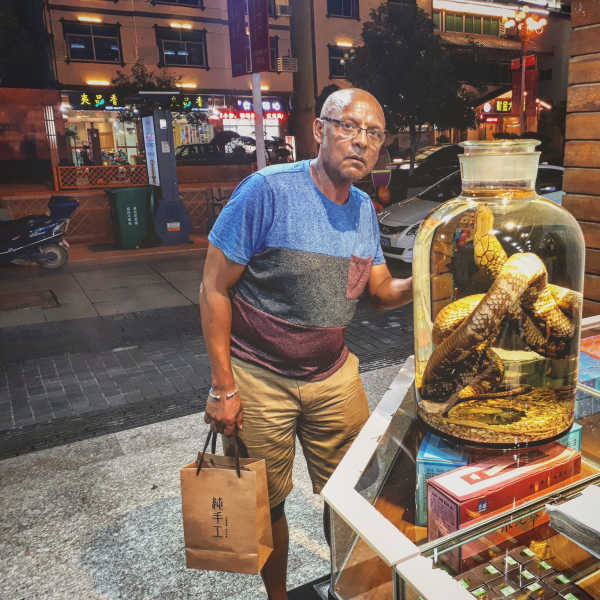 But everyone knows about dumplings – it's the chicken feet, giant snakes in jars, and general strange combinations of assorted I-don't-know-what's that make Chinese dining an interesting and – err, exotic experience.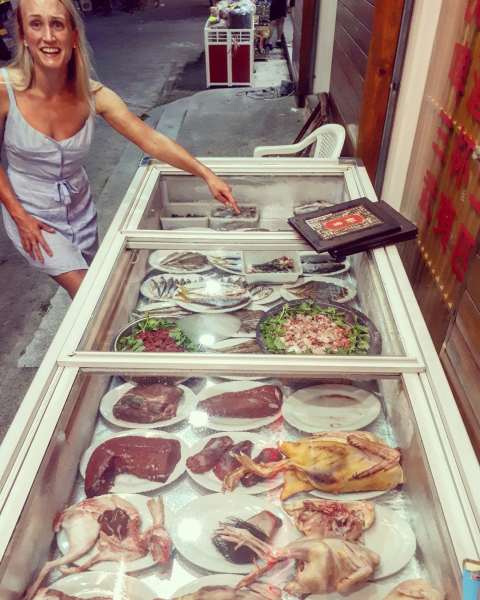 By the time we were a third of the way through the tour, Vietnam was a welcome change. And with the border crossing came a change in the food. Rice is still a staple, of course, but the spices are different, the meals have a little more flavour and you can generally tell what the main ingredients in your dish are!
Also, any westerner who has paid a visit to Vietnam will have something to say about the coffee… yeesh – it's a little stronger than your typical Starbucks Caramel Macchiato. One espresso shot with breakfast and you'll be awake for 16 days.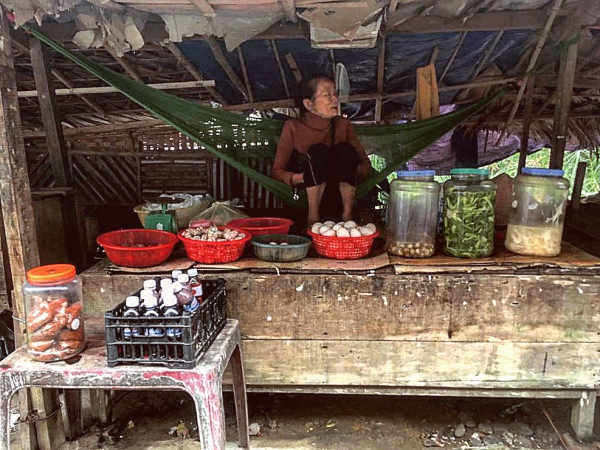 The food in Laos was delicious – I can't remember a single bad meal there. The biggest challenge in Laos was trying to make sure the kitchen staff at the quaint little hotel restaurants in small towns along the Mekong none of us could quite pronounce properly could truly comprehend how much food 30+ hungry cyclists with over 120km under their belt for the day needed on their plate to be full.
But while the food sometimes took a while to come out, or the portions were a little underwhelming, the food itself was always amazing.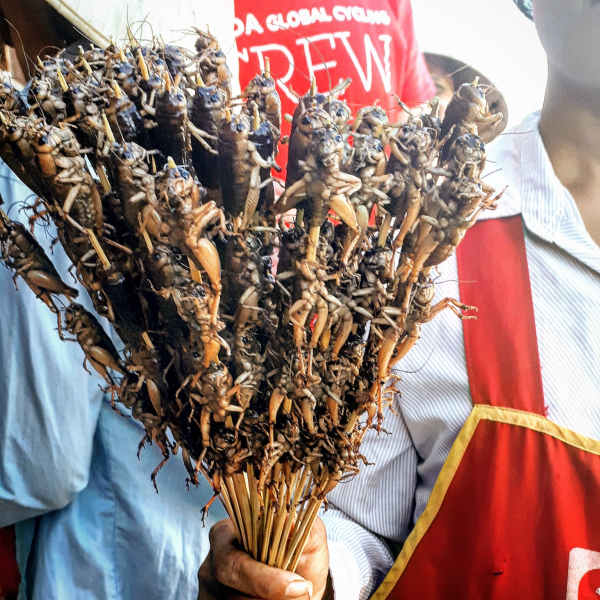 Which is a stark contrast to the next one on my list – cooked insects on skewers for sale at roadside markets in Cambodia. The country boasts slightly less exotic food too, of course, but for the sake of an interesting blog I figured it's worth focusing on these culinary roadside delights. Sadly, I can't say any of the Bamboo Road riders were adventurous enough to stop during one of their daily rides to chew on one of these. Then again, neither did I.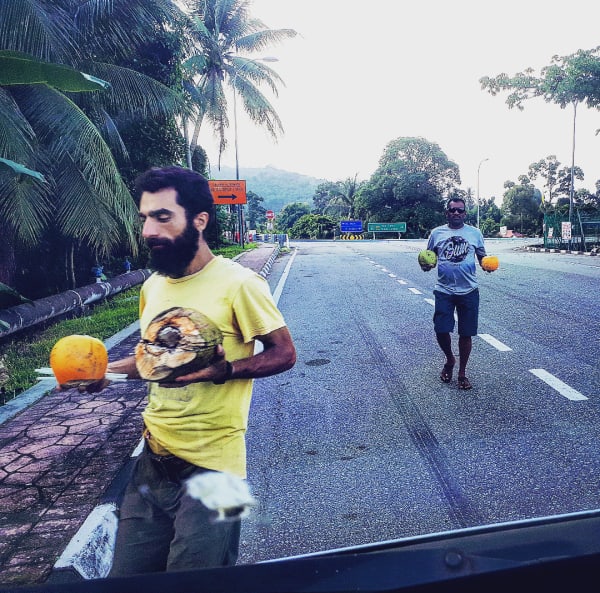 There was a noticeable difference in the atmosphere at the dinner table as soon as we crossed into Thailand. Suddenly there was much less casual banter, laughter, etc. at dinner… people were too busy enjoying their various Thai curry dishes to make chit-chat!
The meals were consistently incredible throughout our entire time in Thailand, and I think a big part of that was thanks to our local support guy, Tik – he put a lot of effort into ensuring the riders got to experience a diverse range of local cuisine of chicken, fish, beef, pork and vegetables, and with varying levels of spice.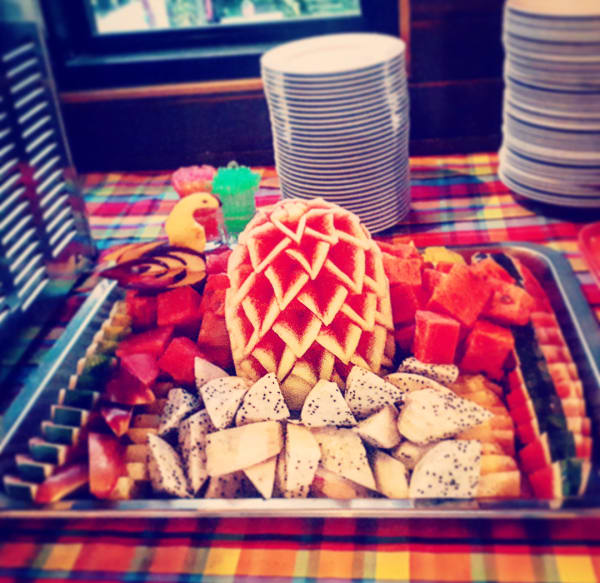 Oh, then there's the food presentation – as you can see in the picture above, apparently for Thai people it's not enough to put a few apples on a plate. Some serious artistry goes into the presentation of the desserts in Thailand!
Thailand is rivalled only by Malaysia in regards to food, and again our local support guy Ravi has gone above and beyond to make sure we get to experience Malaysian cuisine in its entirety – we haven't eaten the same dish twice, and Ravi is very passionate about offering visitors the very best in local food.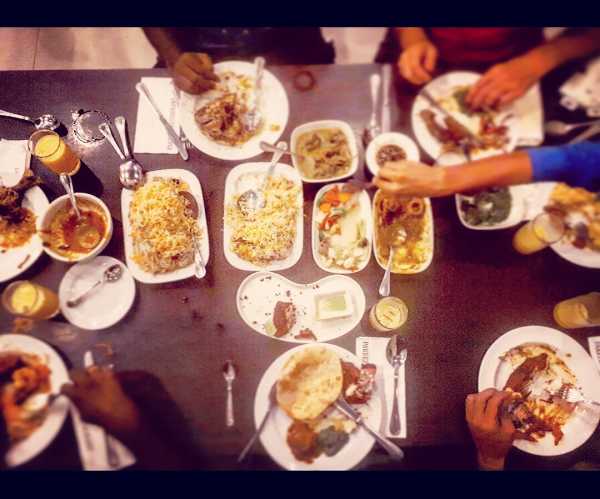 Roti bread has been a total game-changer – TDA staff have stopped buying loaves of bread to serve at lunch, because ordinary white/wholemeal bread doesn't hold a candle to Roti. It's a good thing we're only in Malaysia for about two weeks though – a single pancake-sized piece of Roti Canai bread contains about a zillion trillion calories that even cycling 120km+ probably won't burn… especially when the riders spread a thick layer of peanut butter or Nutella on top!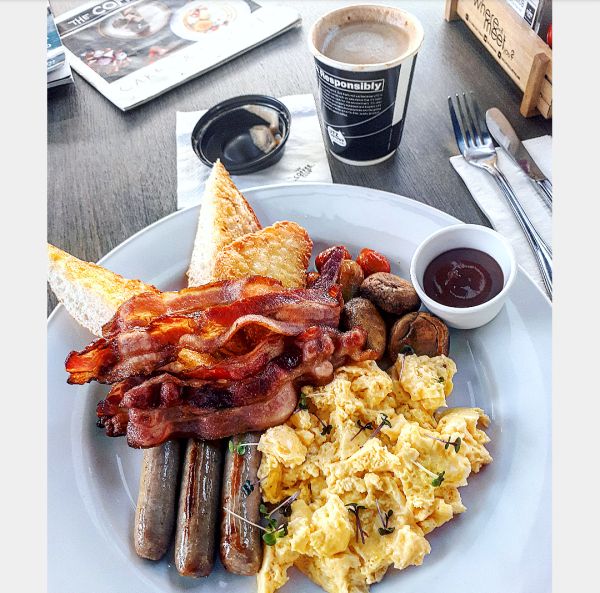 And finally, it's worth mentioning that yes, while these trips are all about getting out of your comfort zone, exploring the unknown and immersing yourself in foreign cultures, three months is a long time to be on the road and sometimes you just want to enjoy some familiar comforts, of which we've had plenty of opportunities along the way.
Hong Kong, Hanoi, Phnom Penh, Siem Reap, Bangkok, Ao Nang and Penang have been our main "pit stops" to give yourself a break from the local cuisine and enjoy a big Meat Lovers pizza or bacon and eggs on toast with a cappuccino… as pictured above, I'm not afraid to admit that while I've absolutely loved the local food on riding days during this tour, on rest days I usually opt for the western option!