Blog
REGISTER NOW
LOGIN
SIGN UP FOR OUR NEWSLETTER
The Odyssey Riders Sound Off!
Just under 2 years ago, we unveiled The Odyssey – a 7 week, 3,500 km cycling journey from Athens to Amsterdam, from the Acropolis to the Rijksmuseum, spinning through 10 European countries – Greece, Albania, Montenegro, Bosnia, Croatia, Slovenia, Italy, Austria, Germany & The Netherlands – featuring great scenery, amazing food, incredible history & fascinating cultures.
We hoped that people would like it but were completely overwhelmed with the incredible response. Within a very short period of time the trip sold out. So what did the riders who were lucky enough to take part in that inaugural trip think of their experience?
"TDA-global cycling is a great company- For my needs, I get the right amount of support coupled with plenty of opportunity to mingle with the locals. I don't feel like I am biking in a cocoon with little local exposure. Also your guides will always step up to make the trip as wonderful as possible." – Kathy Herson (USA)
"The Odyssey has you riding in areas of Eastern and Western Europe away from the beaten track at times, visiting islands off the Croatian coast, passing through Unesco listed sights and with rest days in cities with so many things to do that you'll be chalking them down for another visit. Be prepared for plenty of climbing from the start in Greece until you cross Austria, but this is more than made up for with days of riding alongside the Rhine to the final arrival in Amsterdam." – Brett Lanham (Australia)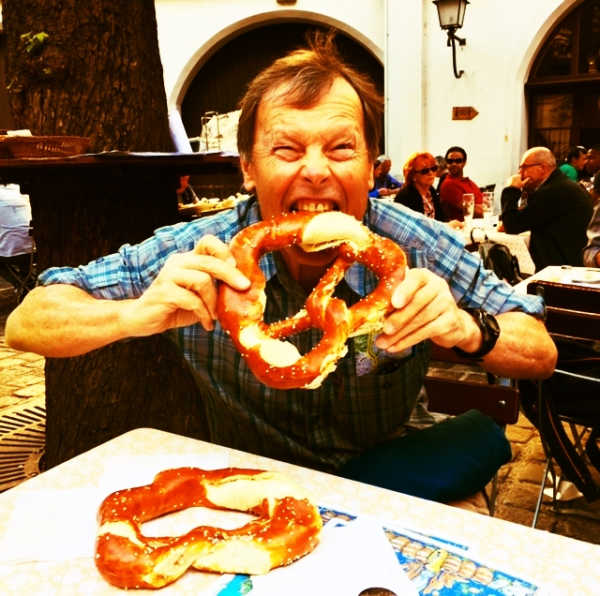 "This is not an easy tour, but it is a very rewarding one because of all the magnificent country you ride through, the cultures you encounter, the food you eat, the people you meet. And because of all that climbing, the downhills are spectacular. This tour has daily rides that should be included in the top ten rides anywhere in Europe." John Hemmen (USA)
>>Check out the details for the 2019 The Odyssey Cycling Expedition
"If I had to describe the Odyssey Tour in only one sentence, I would say; "if you crave unforgettable vistas and the challenge of epic climbs and long days on the bike, choose the Odyssey Tour! Every metre of ascent was worth the effort!" – Janice Dickie (Canada)
"Competent crew, good routes, congenial riders, no hassles=great bike vacation" – Peter Millikan (USA)
"A lot of climbing, wonderful scenery, excellent routes and good hotels." – Edward Sokol (USA)