Blog
REGISTER NOW
LOGIN
SIGN UP FOR OUR NEWSLETTER
TDA Pub Ride: Bonding Over Beers, Bikes and Banter
Read on for the latest post from the Pub Ride cycle tour.
People have been bonding over beer for millennia. Ironically, most of the currently-known evidence of the origin of beer was found in a region that currently tends to be the least tolerant of alcohol: Mesopotamia, an ancient region which largely consists of modern-day Syria, Iraq, Iran and northern Saudi Arabia.
Apologies for the brief history lesson, but it's in Mesopotamia that beer has been traced back as far as 7000 years. The oldest beer recipe known to man is nestled inside a nearly 4000-year-old Sumerian (ancient Iraq) poem that illustrates how to use barley and bread to produce beer. A simple Google search will reveal the oldest depiction of people enjoying a beer together comes in the form of a 6000-year-old Sumerian tablet, where you can clearly see people sharing a drink from a communal bowl via reed straws.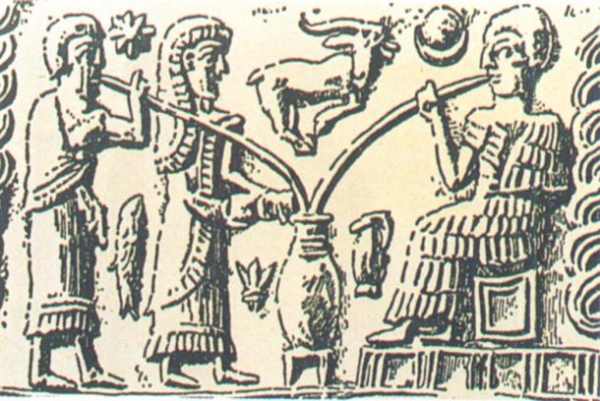 I look at this ancient stone carving of people so culturally removed from the average 21st Century beer-drinker, and then I glance over the top of my laptop at our 35 TDA Pub Ride cyclists drinking pints and sharing a laugh together at the end of a long day on the saddle, and it crosses my mind that perhaps the typical "5pm end-of-the-working-day knock-off drinks" ritual is one of the longest surviving rituals of mankind… it even predates the (arguably just as important!) morning coffee ritual by a few thousand years.
And while we're being a little philosophical, isn't it curious that a beer has to be earned to be truly appreciated?
Anyone who has sat down to sip an ice-cold beer in the baking afternoon sun after hauling 50kg crates of potatoes, watermelons and apples from trucks to storage rooms to display counters from 4am to 4pm will agree that it tasted better than the lazy weekend beer they pulled out of the fridge at midday after a morning spent snoozing on the couch.
So perhaps that's why the beers seem to be going down so well for everyone on the TDA Pub Ride each afternoon, after a thirst-building 120km of rolling hills. Make no mistake – the Pub Ride might boast a lower difficulty rating than West Africa or the South American Epic, but we've still had some big climbs and very long days! In fact, we'd probably all be a few kilograms lighter by now, if it weren't for all the pints…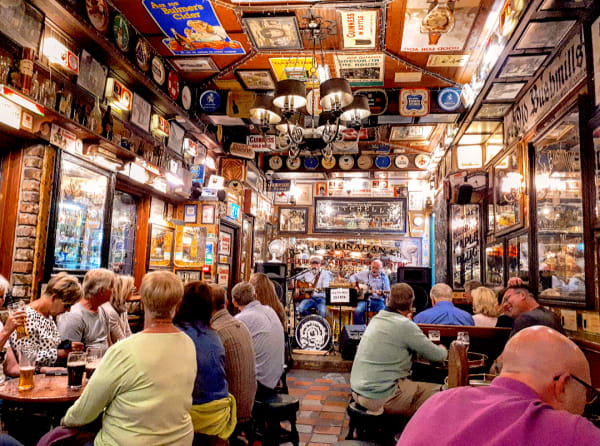 Anyway, what better way to celebrate a sunny day (we've been extremely lucky with the weather!) spent cycling through the quiet backroads of the British countryside than with a well-earned British craft ale?
Oh, that reminds me, Lesson #1 on the Pub Ride: cask ales are not cold. There is nothing more disappointing than spending your final 20km to the hotel daydreaming of an ice-cold beer with condensation dripping down the side, only to order a cask ale and find yourself struggling to swallow a room temperature gulp of dark, muddy sludge.
The Pub Ride route has allowed us to spend equal amounts of time in famously beautiful British towns like Edinburgh, Cambridge and York as well as more anonymous hidden gems like Seahouses, Whitby and Dover, and Michael Coo's recommended pubs have exceeded riders' expectations every night of the tour.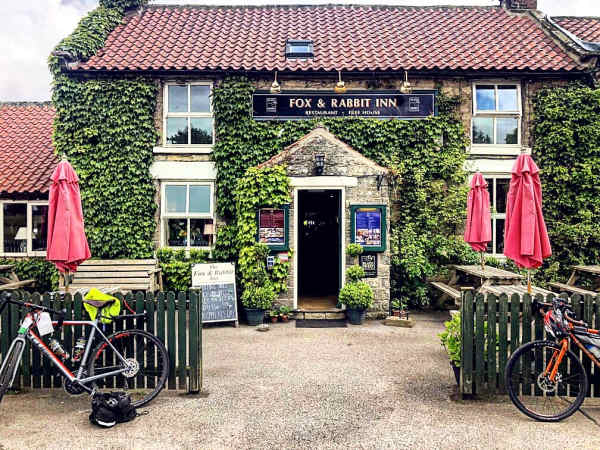 It's in these pubs that I've noticed something I haven't seen on other TDA tours I've worked on – everyone is hanging out in one giant group.
It's noticeable at lunch, too. Rather than everyone passing through lunch in staggered intervals, most of the riders are coming through together. At the end of the day, when the riding is over, you will find everyone at whichever local pub Michael Coo has recommended for that town (for some riders, Michael's pub list is a suggestion for if they get bored… for others, it's considered absolutely mandatory). Our three-course dinners are always lively too, with everyone mingling and laughing.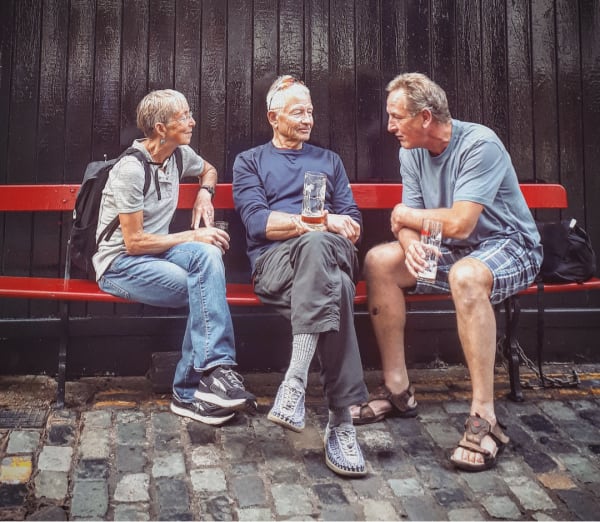 It is fantastic to see how quickly people have bonded in just a few weeks, and I've truly never been on a tour with a more social group. Whereas the halfway mark can often be a low-point on TDA tours for multiple reasons, spirits here seem to be rising with each new day of exploring Britain's treasures and getting to know each other better.
Is this getting too mushy? Maybe it's the beer talking…