Blog
REGISTER NOW
LOGIN
SIGN UP FOR OUR NEWSLETTER
Cycling Over 5,000 Metre Passes On The Trans-Himalaya Cycling Tour
Nakeela La (pass), altitude 4,740 meters


Boralacha La, altitude 4,850 meters


Lachung La, altitude 5,019m 


Tanglang La, altitude 5,360m 

"It is impossible to describe the last week in one sentence" – Lieutenant Colonel Rae Simpson, Retired senior air force officer, F16 pilot, aged 75, current 2019 Trans-Himalaya participant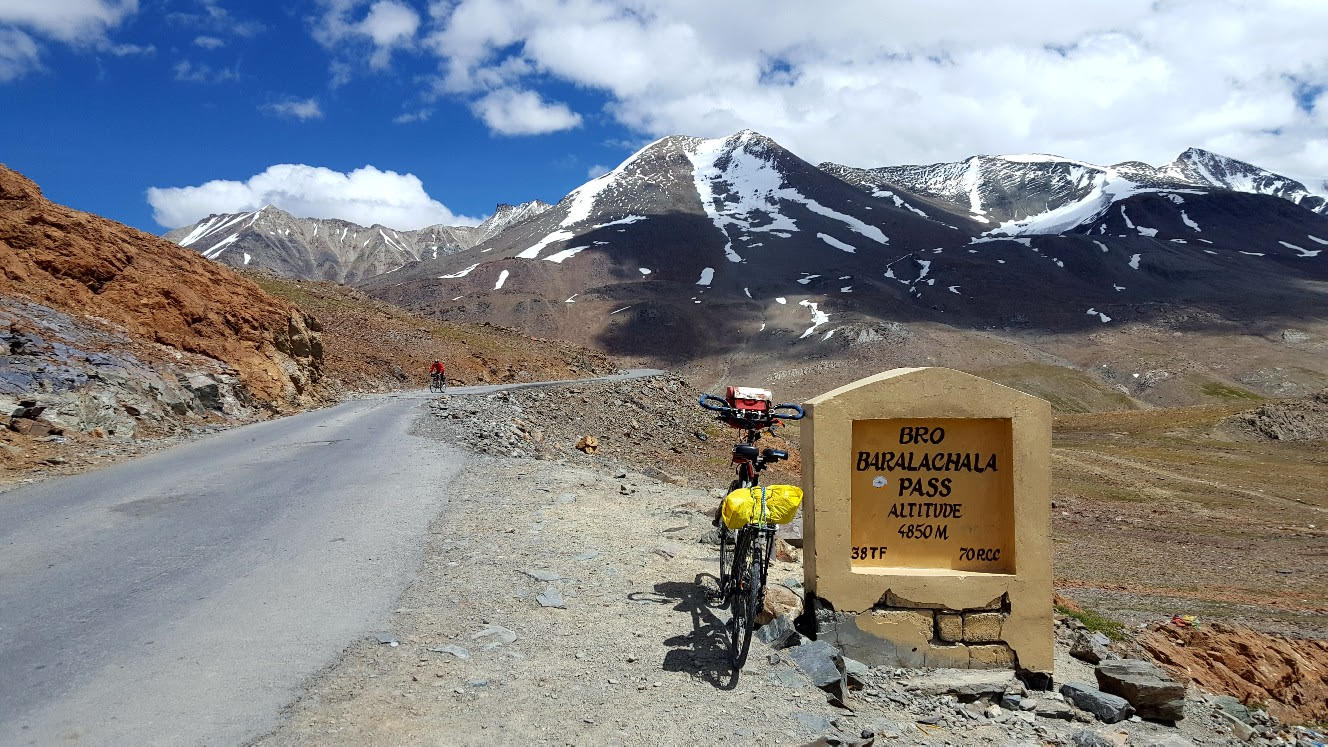 Every cell in my body is screaming, 'Enough! Stop, for heaven sake!' The muscles on my thighs are shrieking 'Not one more revolution.' I can see the top, I think, I hope, but, in fact, it is still a few km of steady climbing away. Not a very steep gradient but at this altitude, any gradient is hard pedalling. A small car coming from the top pulls to a stop. I am breathing so hard I can hardly hear his question. "Where are you from?" asks the driver? "Canada" I say. He moves on, than he stops and backs the car up "How old are you?" "Sixty seven" I say. He nods his head and moves on. And I just breathe, if that is what one can call it. Better yet, I gasp and gasp again. I do not think. I am incapable of thinking or reacting in any way. All I can do is extract as much oxygen from each breath as possible.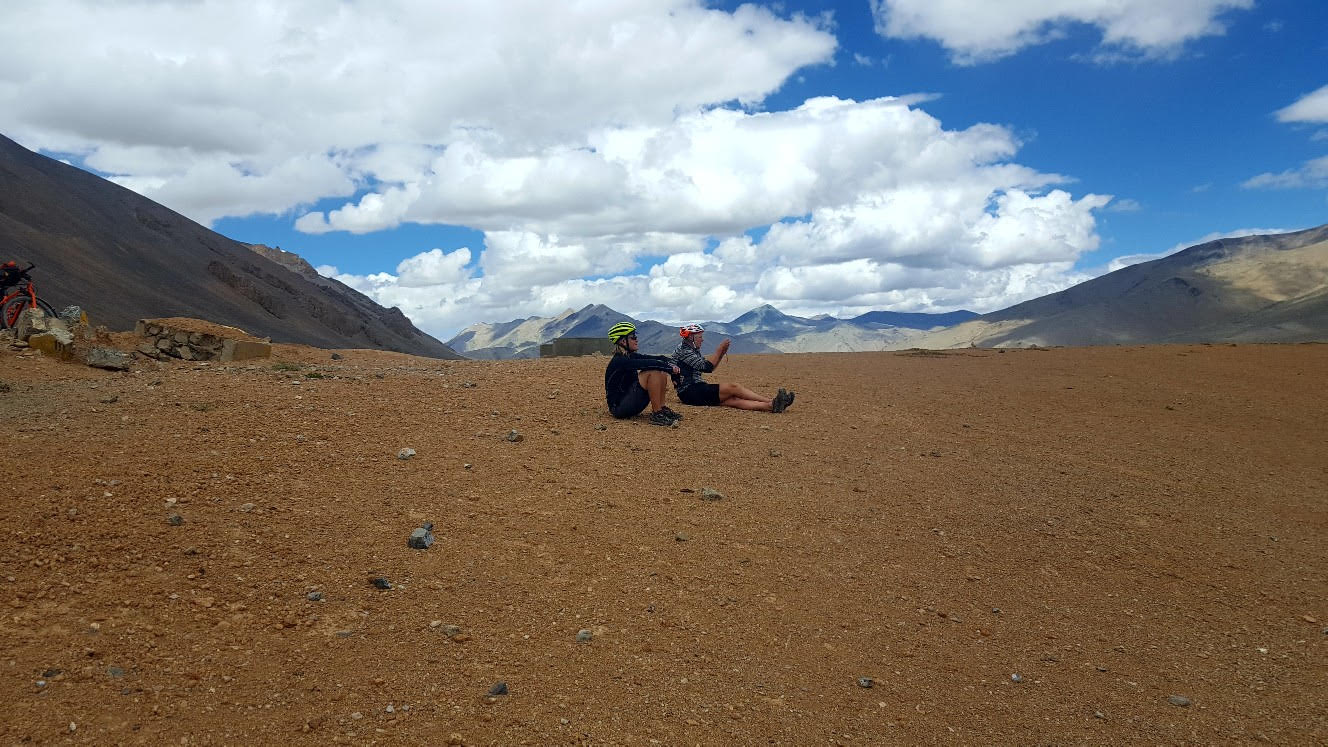 I was on this road two years ago in a car checking out a possible cycling tour of the Himalayas. As I sat in the vehicle, enjoying the magnificent views and wondering if my headache was caused by altitude or by too much caffeine, I thought, is this really a good idea for our company? It certainly would be a challenge, it will fit well into the ethos of our company, it will create a new cycling tour that no other bicycle tour company has ever attempted, but who will sign up? Who is crazy enough to cycle day after day at such altitudes? And what about me? I scouted it so that means I should cycle it. I will be 67 years old and although I have cycled over 4,000 metres before that was ten years ago. And this is not 4,000 metres. This is over 5,000. Are you nuts? Are you pushing your luck? Why?
RELATED
TOUR
Trans-Himalaya
This ride will take cyclists from Leh in Ladakh, India to Kathmandu in Nepal. Along the way they will pedal over passes as high as 5,000m, spin past...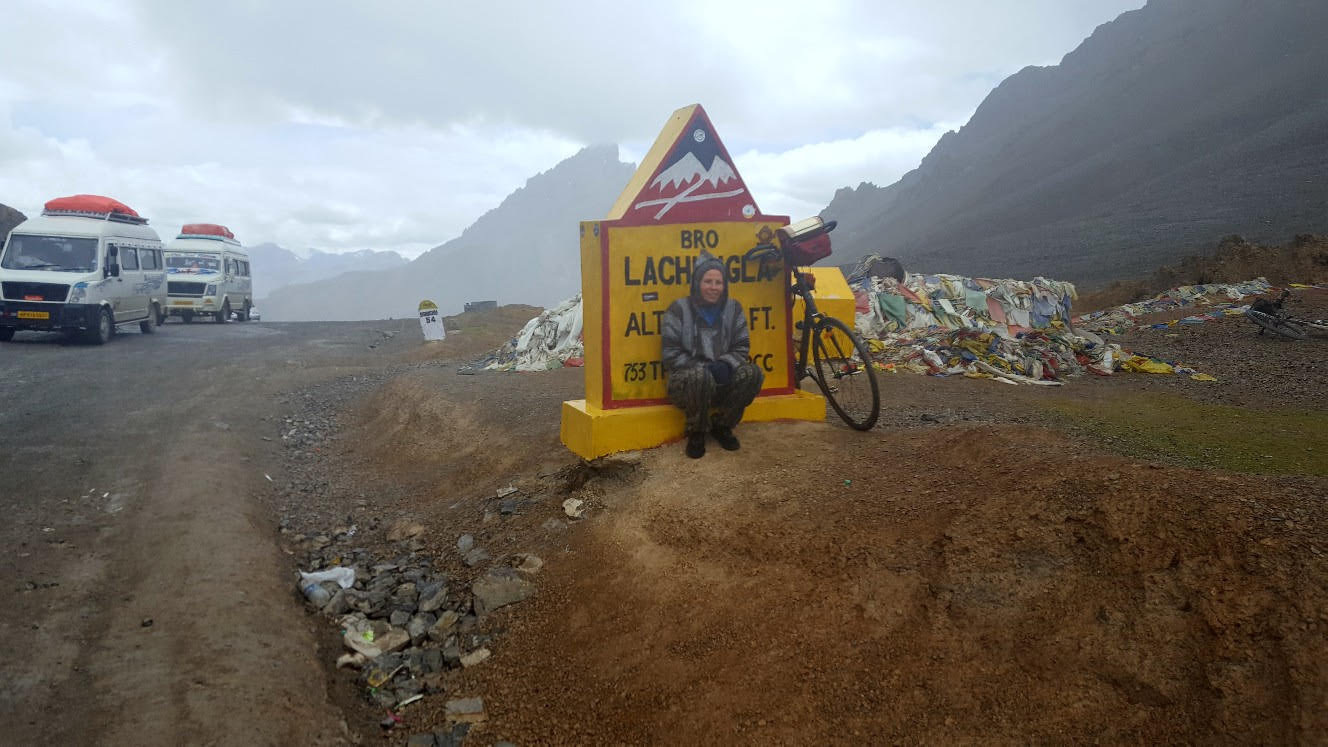 Why indeed? I breathe deeply and look to the top. By now most of the other riders have probably reached the summit. I am in awe of each and every one of them, men and women, several of them older than me. The top is at 5,360 metres or 17,582 feet. The support van is nowhere to be seen but even if it was here, my inner voice would be saying, 'No, you are not getting in. You have come all this way, you can't get in now.'
And so I breathe as deeply as I can, drink a bit more water, lift my leg over the bar and move on. The 'why' is not important now. It doesn't matter. Nothing matters. Not the spectacular views, not the cool air, not the threatening clouds. Nothing matters except to move ahead another ten feet…and then another ten feet. And repeat.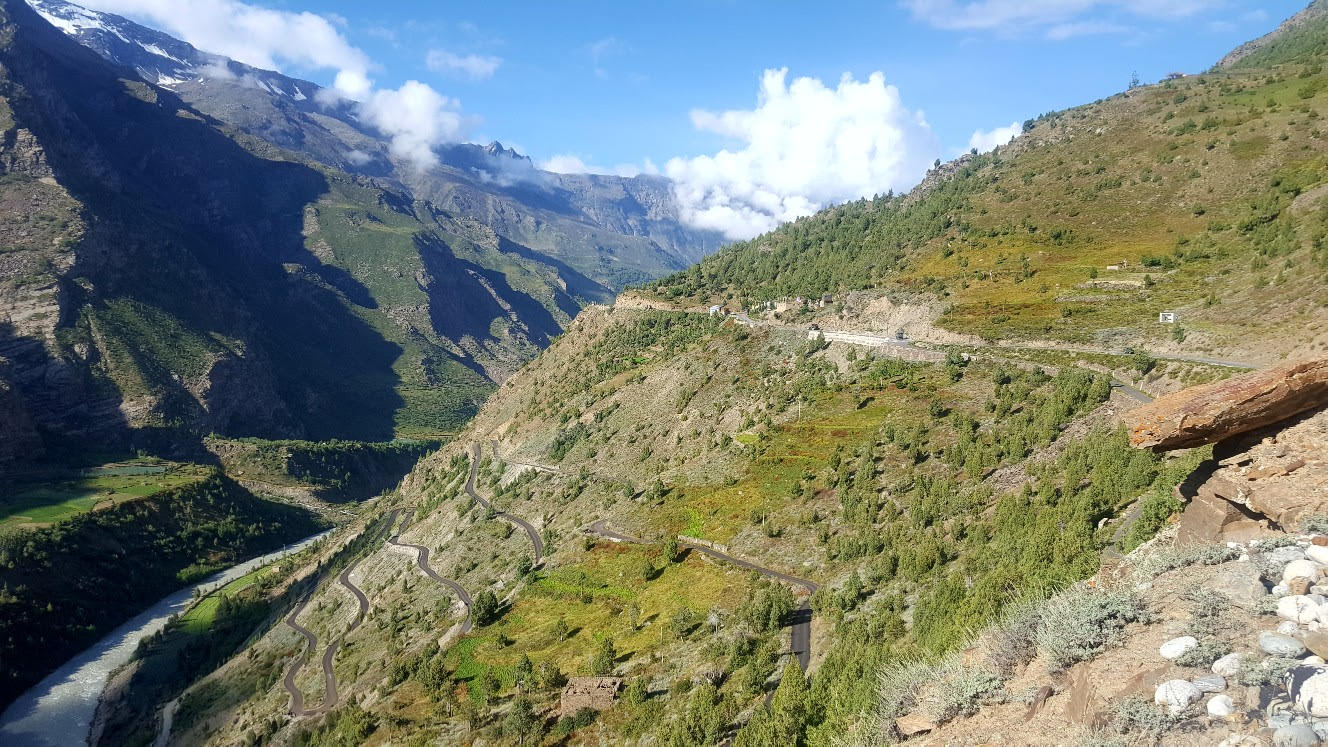 It has been a remarkable ten or so days for all of the participants of the inaugural Trans-Himalaya cycling tour. We have enjoyed some of the most spectacular views in the world and experienced and learned from one of the most unique and oldest cultures living in the Himalayan highlands. But I believe, for most of us, it has been an adventure of self discovery. After all, not one of us has ever cycled at such high altitudes. In fact, not one of us even knows anyone who has come close to doing what we are doing. So just as I have asked myself over the last two years, why are you doing this, I imagine each and every rider carried their thoughts and moved their own pedals one revolution at a time, reaching one high after another.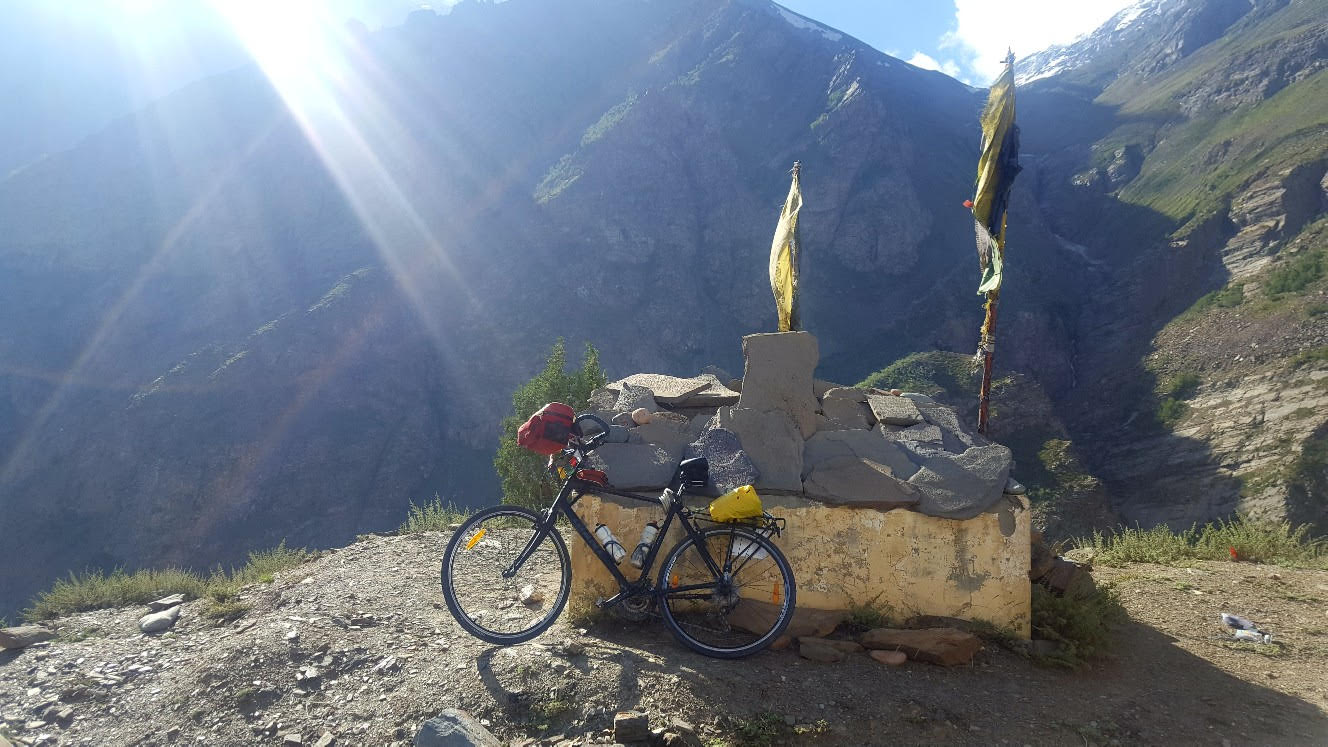 Now that they have accomplished this, does the question even matter? Does checking off a 5,000 metre pass matter to anyone? It is just a number. What matters, I suspect, is the self knowledge we have gained, the pushing of our own boundaries, the indescribable feeling of fighting for more oxygen, those moments knowing what it really means to be fully alive, being 'in the moment', appreciating each breath and loving the path we have chosen for ourselves. What really matters to us is the satisfaction that comes from overcoming one's doubts and enjoying the realization, once again, that what matters most in life is really doing things, of moving your legs when they are shrieking and telling you that it is enough. No, it is not enough! Definitely not! Life is there to be explored.