Blog
REGISTER NOW
LOGIN
SIGN UP FOR OUR NEWSLETTER
5 Side Trips for Colombian Sectionals
We have been talking a lot lately about the South American Epic. It is our longest tour by number of days but we can't forget that many people will be signing up for two and three week sections of this 5+ month tour. So for those of you starting or ending your South American Epic in Bogota, you might be planning to spend a bit more time in the country and we have some suggestions for you.
With the peace agreement that was signed three years ago tourism has continued to increase in Colombia. It's no longer just hotspots and UNESCO world heritage site like Cartagena and San Augustin (which we did feature recently as well) but much more of Colombia's vast natural environments – some of which were recently occupied by FARC – are now becoming safe and more accessible.
>>RELATED POST: Is Colombia Safe for Cycling?
I was recently invited to see some of these newly opened regions by the Colombian tourism board – ProColombia. While none of these regions are on the route of the South American Epic, I thought I'd share with you what I found in hopes that some of our participants of Undiscovered Country and Coffee & Cocoa would consider checking this out before or after their cycling adventure with us (and even full tour riders who plan to arrive early to Cartagena). Domestic flights can get you quite easily to the regions I discuss below from Cartagena and Bogota and local tour operators (two suggested below) would be happy to create an itinerary for you.
Overflight of Chiribiquete National Park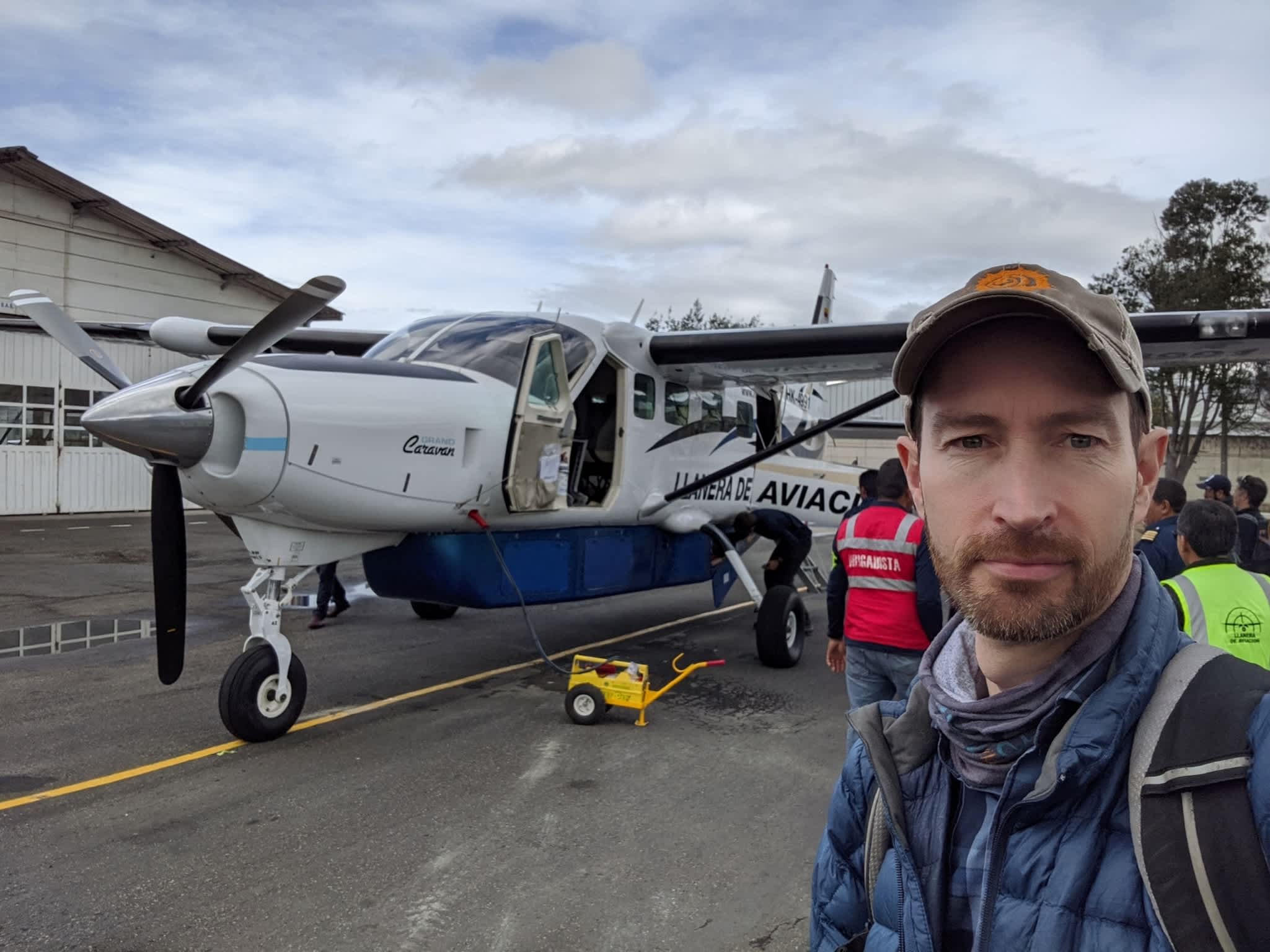 Chiribiquete is the largest national park in Colombia and the largest tropical rainforest national park in the world. It is also unique because most travellers are not allowed to enter the park at all.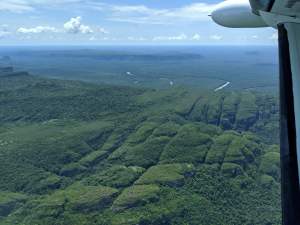 In the past decades, even as FARC guerrillas controlled this region, the government worked with conservationists to expand the park and restrict access to protect tribes within the park who had chosen to remain apart from the modern world. Fascinating stuff – read more about it here.
So for tourists like us, the way to see it is from the air on overflights organized by local tour operators. The flight gives you an amazing perspective – lush jungle, winding rivers, and dramatic rock formations called Tepui.
Swimming with Pink River Dolphins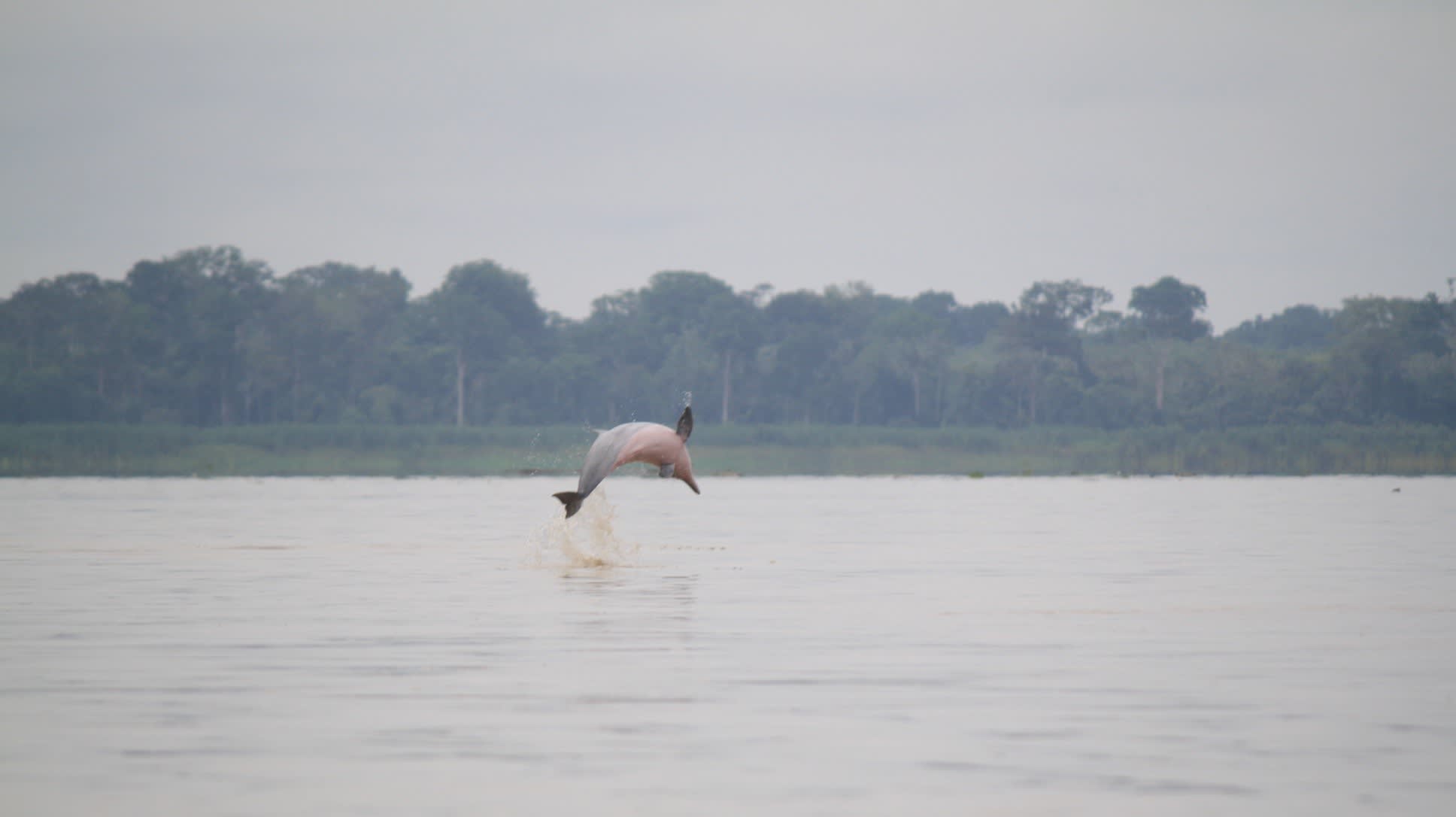 From the town of San Jose del Guaviare we followed the Guaviare River to Damas del Nare – a lake occupied by 8 – 10 river dolphins. Apparently it is rare that these dolphins will stay in one area very long, but this group must like the local cuisine as they have been around for years and it is now a tourist attraction. The operators are careful to limit the number of visits by tourists and warned swimmers to remove sunscreen as not to pollute the water. To be honest these are the ugly cousins of bottle-nosed ocean dwelling dolphins, but its a really curious experience none the less – and a great excuse to explore the rivers, lagoons, and people that live in the area and operate these tours.
Hiking in the Jungle to Puerta de Orion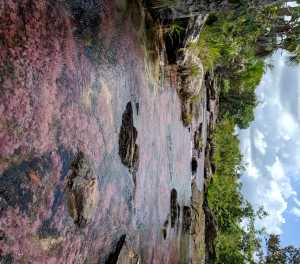 Puerta de Orion (shown in the lead photo of this blog) means 'Gate of Orion' and at just the right angle at the right time of the year Orion's belt is perfectly centred in the hole in the rock and creates a beam of light in the darkness (so they say). But at anytime, taking the stroll through the jungle to reach this point is full of local knowledge shared by local guides on the plant life, and wildlife that inhabit the area (ants that can stitch wounds, plants that react to touch, plants that cure and plants that kill, and much more).
Further alone the trail, we came to Rio La Macarenia with its pink river flowers (macarenas clavijeras). At different times of the year the flowers are different colours. On our walk they were a pale pink growing on the rock bed of the river and bobbing with the water that rushes overtop of them. It was quite lovely. They could be clearly seen through the crystal clear river.
Witnessing Ancient Art on Ruta Rupestre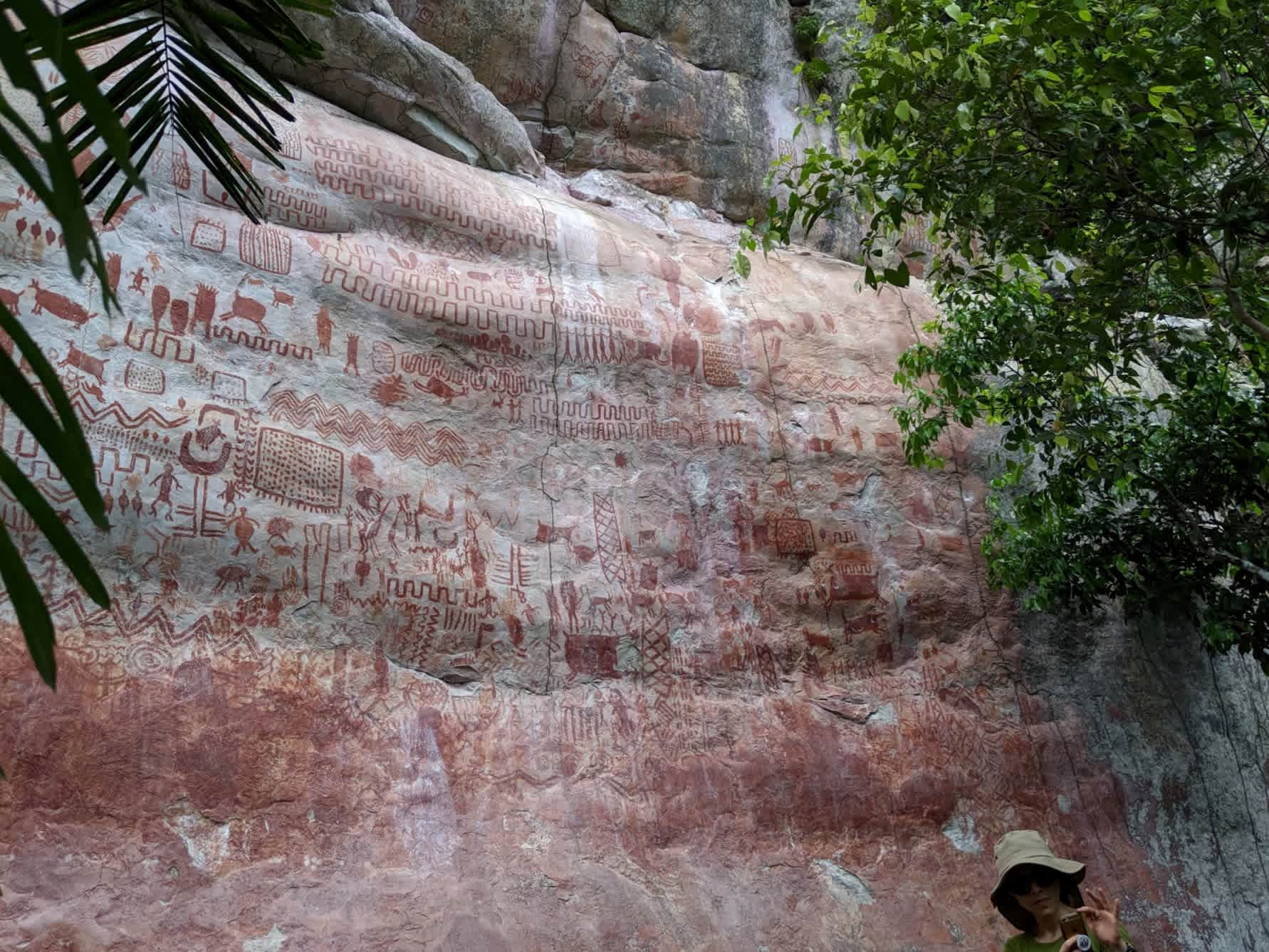 One day we did a 5 km walk uphill in dense jungle to see these incredible rock paintings which are only recently being properly protected, documented and tested to find out exactly how old they are. Even without ancient rock art the scenery was stunning, and the thick foliage, thick air, knotted vines, and green canopy of the jungle made for an eye opening experience for a northern climate dweller like myself.
RELATED
TOUR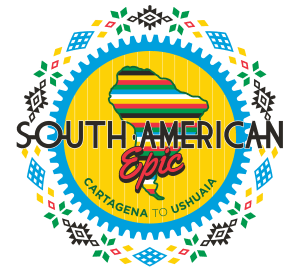 South American Epic
This challenging expedition offers you the best opportunity to explore the vastness and diversity of South America by bike. In keeping with the TDA...
Learning What Coca Farmers are Doing Since the Peace Agreement
Probably my favourite part of all the activities we did was meeting Edilson and learning about how he has turned from being part of the illicit cocaine production system, to being a strong anti-drug advocate. Tourism has also been a big part of what people hope will make the peace agreement long lasting. Edilson can now invite people to his farm from all over the world to see what he used to do, what he is doing now, and meet some of his rescued animals like the ones pictured below.
Thanks very much to ProColombia for bringing me to see these fascinating places. Thanks also to Colombia Oculta for the overflight of Chiribiquete and Frontera Travel for all the rest of the experiences on my list above.