Blog
REGISTER NOW
LOGIN
SIGN UP FOR OUR NEWSLETTER
Is Colombia Safe for Cycling?
'It is going to be tough, it's going to be exciting, but it is also going to be beautiful' – Ambassador Federico Hoyos
After inquiring with our Operations Manager, our South American Epic tour leader, the Ambassador for Colombia in Canada, and a Colombia based cyclist/filmmaker the answer to the question is an enthusiastic YES!, followed by a more measured but it will be tough. That is about the simplest way to sum up cycling in Colombia. But let me elaborate a bit.
You have likely heard of world class cyclists like Nairo Quintana, and you might have seen a video or read some stories of people cycling through Colombia – either  solo or on organized tours (such as our South American Epic) but what is it really like as a cyclist? Is the traffic terrible? Are you going to be kidnapped or robbed by drug cartels or FARC rebels?
>>Learn more about cycling through Colombia on the South American Epic
I have been fortunate enough to ride my bike in many places. Cycle touring through Romania, Ethiopia, Bolivia, Kyrgyzstan and beyond has taught me that very few places are what you expect them to be. I have travelled to Colombia but never on a bike, so I thought I'd ask around and get some further insight about cycling in Colombia by people who really know. I am sure many of you would love to hear what they have to say about cycling in Colombia.
Colombia is Stable and Secure Says Ambassador Federico Hoyos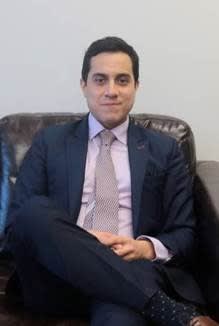 Through the friendly Colombia Tourism team at ProColombia here in Canada I was able to pose a few questions to the Colombian Ambassador to Canada, the Honourable Federico Hoyos. He says that "21st century Colombia is a young and vibrant country." More in his words…
Tourism in Colombia is steadily increasing year after year, due to a change of image and outside perception of our country. Colombia is an innovative and modern place…added to the fact of stability and security.
Colombia is very well-known for having some of the best cyclists in the world like Rigoberto Urán, Cochise Rodriguez and Nairo Quintana! Due to our beautiful topography, to our mountains, to our very steep slopes, Colombia is a great country for cyclists worldwide. It is going to be tough, it's going to be exciting, but it is also going to be beautiful because you're going to see everything: you can see the mountains,the beaches… deserts… in one single country.
Besides, you will sense the warmth of our people who will welcome you with open arms, and you will also get a taste of our food along our roads, which changes from one region to another. And we have great weather too, all year long. It is nice, warm and stable, which of course also contributes to making Colombia a great cycling destination.
Thank you to Mr. Hoyos for taking time out of what is surely a busy schedule to help us with this article.
Colombia is Full of Cycling Enthusiasts says Miles MacDonald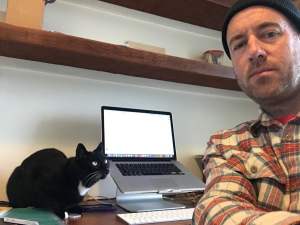 Miles, TDA Global Cycling's much respected Operations Manager and experienced world traveler, agrees with the ambassador and shares some helpful safety tips.
In Colombia, drivers are both used to cyclists, and also tend to go out of their way to give cyclists their deserved space on the road, and that is a great advantage for safe cycling.
From TDA's experience bringing groups of cyclists to Colombia, and information from local Colombian sources, the security situation on the ground is stable in the vast majority of regions of the country. So it's good to do some research when planning a route in Colombia. It's also good to stick to a few good practices that are best followed anywhere in the world.
Miles' Tips for Cyclists on Staying Safe in Colombia
Keep your cycling to daylight hours
Ideally cycle with a friend
Know where you are going, and read up on the area and roads you'll be cycling and place where you'll be sleeping.
Be wary of crimes of opportunity (such as bike theft from leaving your bike unattended or unlocked)
Be defensive minded towards traffic
Be cautious around dogs along the road
If something doesn't feel right, trust your instincts
You Have to Surrender Yourself to Colombia Says Gregg Bleakney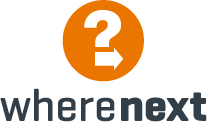 Gregg cycled the Americas (North and South!) in 2006 and planted roots in Colombia where he runs his film production company, WhereNext. As he says "Colombia is the holy grail of both storytelling and travel." His most recent project is The Birders – in search of rare endemic birds of Colombia. He also created this video for us: Why cycle South America – all shot in Colombia.
Just over a decade ago, most of Colombia's spectacular landscapes were completely off limits… and unthinkable on a bicycle
Just over a decade ago, most of Colombia's spectacular landscapes were completely off limits to road tripping in a car, and unthinkable on a bicycle. It's so great to see the guys in our office, most of whom are cyclists, planning and plotting multi-day routes during their lunch break. Most of the time they are traveling on roads that have never been mapped on Strava. It's truly a period of discovery.
Nothing in Colombia is easy. It's a place where joy on two wheels is commonplace–but you've got to work for it. The more you surrender yourself to Colombia, the more the country will tow you in its wake of joy. My advice is to be like my adopted Colombian street dog, sniff around, talk to strangers, get carnal. Use your time in Colombia to indulge your curiosity.
Cristiano Shares Some Words of Caution About This Friendly Nation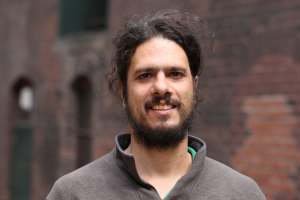 Having been the tour leader for our various tours in South America over the last decade and having cycled throughout South America himself, who better to finish this off than someone with on-the-ground experience.
More and more international cyclists have been visiting Colombia, whether touring, racing or just attracted by world famous climbs like Paso Letras, which we take on the [South American Epic]
As long as you know where you are going [and avoid known narco guerilla areas] I consider it pretty safe. Having said that, in 2022 there are presidential elections and things could eventually take some kind of a U-turn, [or] improve even more. In my opinion, if you want to cycle in Colombia, now is a great time to do so.
There was a slogan from the government a few years ago that said: 'Colombia, the only risk is wanting to stay'… the main risk of cycling in Colombia is the same as cycling on any shared road anywhere in the world, motorized vehicles. Also, the ups and downs can be really long and really steep, so it is easy to gain a lot of speed on the downhills.
There is no other country in Latin America with anywhere near the amount of cyclists as in Colombia. I'm not talking only commuters and rural cyclists, I'm talking also about athletes. So in general drivers know how to behave when there are cyclists on the road, when they are not cyclists themselves.
People are extremely friendly! I do not remember one aggressive encounter there ever! People are always smiling. If travelling alone, you will always be invited into people's houses etc.
>>Read Cristiano's blog 'Colombia's Crazy Cycling Culture'
My Final Thoughts on our Travel Misconceptions
So in conclusion, yes it is safe. And yes, there is many a hill to climb in Colombia. That is the one point everyone – including the Ambassador – all agreed on, so make sure you do some training.
When we haven't been somewhere ourselves, we have no choice but to base our impressions of a place on a small fraction of reality, and a large amount of assumption. So check yourself and make sure it's real risk and not just fear holding you back. This is certainly not the first time we've written on these topics of perception and risk.
That's not to say there aren't risks – there are. You need to educate yourself, and be cautious and clear eyed about any travel to a new place where cultures and customs are different than what you are used to. Use some of Miles' tips above and once you have done that, take it all in. Pedal hard. Breathe deeply as you experience all that Colombia has to offer.
>>Read more about Colombia: Countless Reasons to Cycle Colombia Now
RELATED
TOUR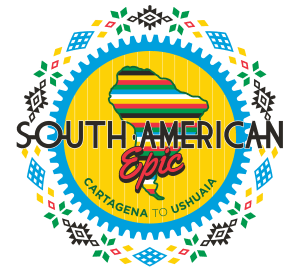 South American Epic
This challenging expedition offers you the best opportunity to explore the vastness and diversity of South America by bike. In keeping with the TDA...