Blog
REGISTER NOW
LOGIN
SIGN UP FOR OUR NEWSLETTER
Parts 5 & 6 of our 8-Part Video Series – 'Cycling Cairo to Cape Town'
"The stages were shorter in Ethiopia and Kenya but the climbing is brutal. Zambia the kilometers went up but the overall effort pretty much stayed the same… which is… really tough!"
With the rough dirt roads of Tanzania behind them, the riders transition to relatively smooth and paved roadways. But challenges remain…
Part 5 – Mbeya, Tanzania to Lilongwe, Malawi
From Mbeya the riders have a dramatic descent through verdant avocado, banana, and tea plantations as they enter Malawi. Now firmly on paved roads, the daily distances start to creep upwards. After leaving Lake Malawi they climb to the central plateau where they ride through many villages, camp on soccer fields at local schools and eventually reach Lilongwe.
Part 6 – Lilongwe, Malawi to Victoria Falls, Zambia
From there it is into Zambia, spinning along the Great East Road, the route lined with tall elephant grass. The riders get a well earned 3 day break and a chance to enjoy other activities off the bike at the legendary Victoria Falls.
The conclusion of our series – parts 7 & 8 – will be released in our December newsletter. You can read our summary of parts 3 & 4 here. Make sure you sign up! Simply enter your email address here or subscribe to our YouTube channel.
Hats off to filmmaker Laundon Peacock for putting this series together. Through broken lenses, illness, limited internet/electricity, and bad weather he was able to produce something that we feel gives everyone a great insight into what it's like to cycle the Tour d'Afrique.
RELATED
TOUR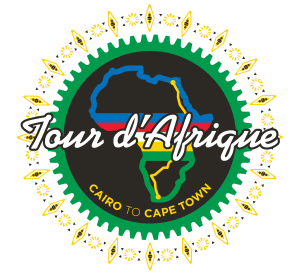 Tour d'Afrique
Our original trans-continental journey and flagship expedition crossing Africa from north to south, covering 10 countries in all. You will cycle along...