Blog
REGISTER NOW
LOGIN
SIGN UP FOR OUR NEWSLETTER
Our New Monthly Newsletter: TDA Community News
As someone once sang, the times, they are a-changin'…and that is certainly true these days!  The current situation has encouraged us to re-examine much about TDA Global Cycling, including our newsletter, one that reaches almost 20,000 subscribers each month.
After some vigorous discussions amongst our team members, and taking into account the recent survey feedback from our newsletter subscribers, we have decided to concentrate more on content by and for our cycling community. The result? We would like to introduce our new monthly newsletter – TDA Community News.
Over the last month we have put out the call for submissions for this new project and have had a great response. We now feature interviews online, great content and memories shared by guest contributors on our Instagram, and Facebook accounts as well as guest blog posts from past participants. Combine this with TDA staffer Eva's new 2min tips series and we have plenty of information to include in our re-imagined monthly newsletter, content that we hope will inform and inspire you.
We want to provide exciting content from the community and for the community. So yes, you will still be able to find out about new tours we plan to run, but, more importantly, we want to help you learn more about what it takes to participate in long distances cycling tours – how to prepare, and what you can learn from those who have already competed one. We want this information to be useful for all cycle tourists – whether joining one of our tours or heading out on your own.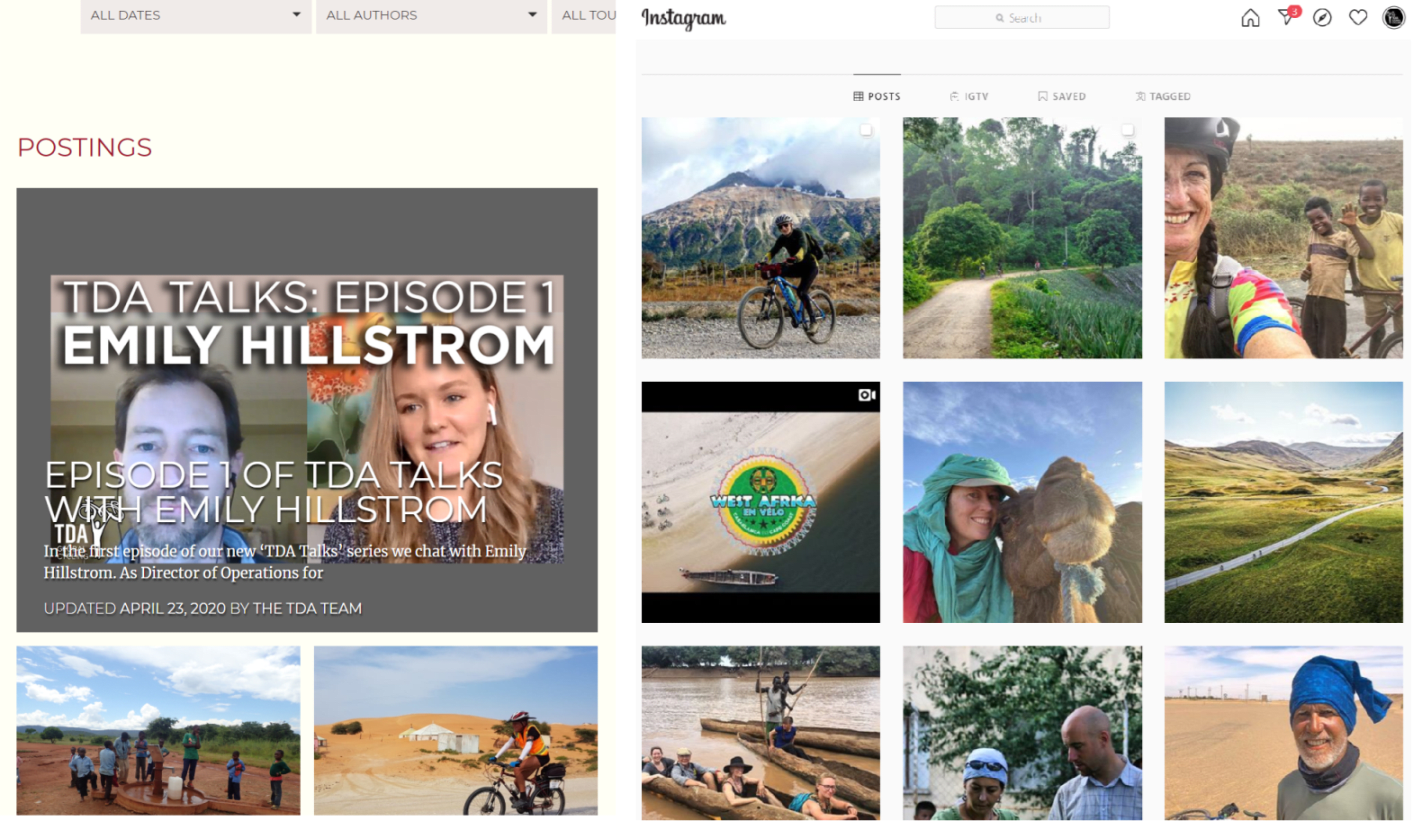 We hope this more personal approach will make you feel more connected to our community. Please submit your stories if you have them and be a part of our community! Sign up for our newsletter by clicking here or by simply entering your email in the orange box above (also found on every page of our website).