Blog
REGISTER NOW
LOGIN
SIGN UP FOR OUR NEWSLETTER
TDA Reports From The Field: An Update from Providence, Rhode Island
Sarah Thomas worked with TDA Global Cycling as the mechanic on the 2019 North American Epic Cycling Expedition.
My last tour came to an unfortunate and abrupt end just a few days shy of Puerto Vallarta on October 15th, when I had a head-on collision with a local who was riding his bike on the wrong side of the road. I was sweeping during TDA's North American Epic, and I gave the last rider a good head start before I began pedalling after them. As I approached the main road out of town, not more than two kilometres from our hotel, I turned too quickly around a blind corner and did not have enough time to avoid the man who was now directly in front of me, heading straight for me.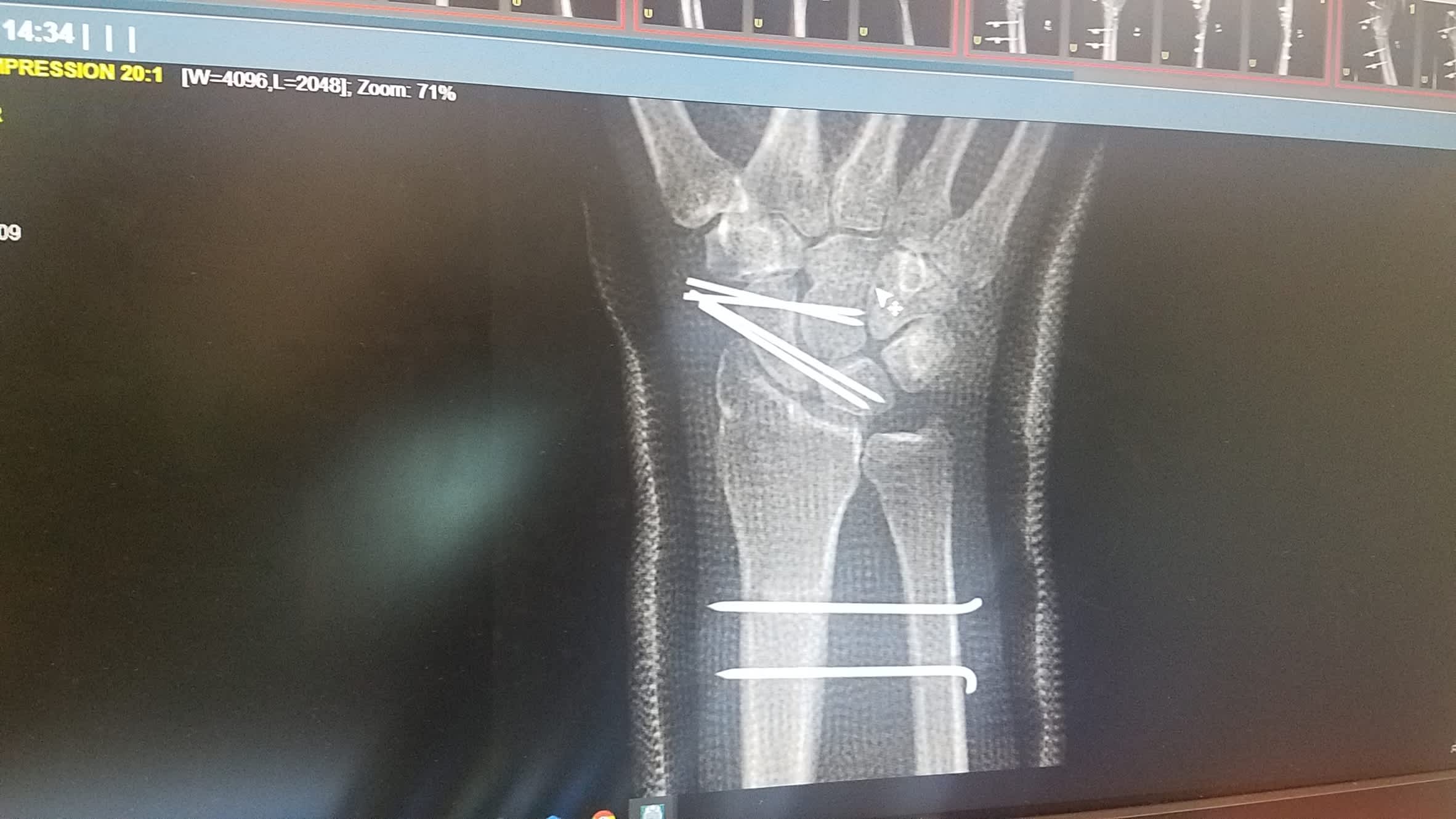 I never lost consciousness, but the next thing I knew I was lying on my back like a turtle on its shell, both shoulders dislocated. When someone helped me to sit up, my shoulders gratefully jolted back into place, but I soon discovered I had bigger problems when I looked down and saw my wrist, bent in places where it shouldn't be.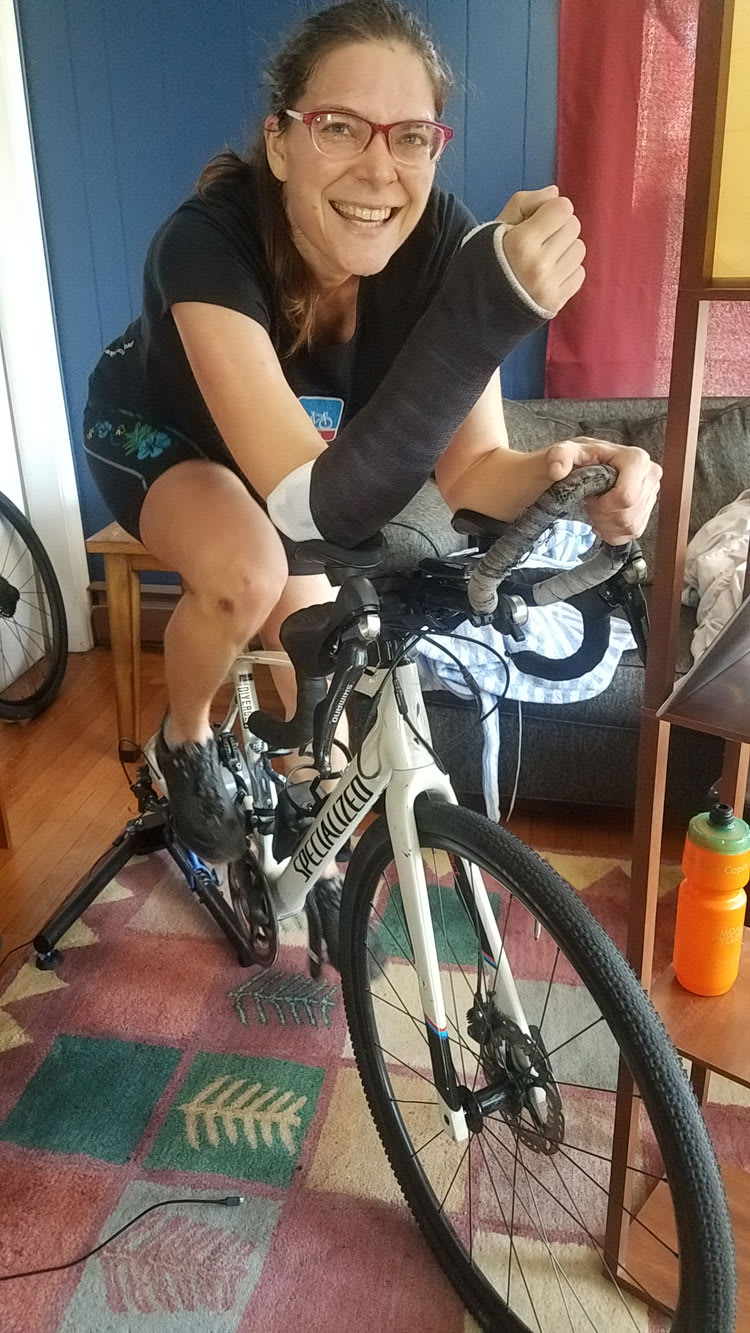 This past winter was the worst I can remember. I couldn't wear long sleeves during the coldest months because of the exterior-fixator to demobilize my wrist (four long screws sticking out of my arm connected to two carbon fibre rods – it looked like scaffolding, but it was my wrist that was under construction rather than some old building). I couldn't use my right hand or arm for anything, and I had to shower with a garbage bag over everything. I was relieved when the ex-fix came off, but then the recovery process seemed to take forever. In fact, I was so slow to regain any mobility that my doctor ordered an MRI to see what the deal was. Two weeks before my partner and I were planning to move out to Utah to work a bike tour job in Moab (when I should have been just about back to normal), my doctor told me about the extensive tendon and ligament damage that would require another surgery or two. I cried. My partner had already quit his job, and our landlord had found someone to replace us at the beginning of March.
I went in for my third surgery just days before the first case of COVID-19 was confirmed in Rhode Island. When I saw the x-rays a few weeks later, it looked like my doctor had used a nail gun to pin all my tendons and ligaments back into place. The pins and nails all came out 8 weeks after they went in, and I was immobilized for another two weeks with a splint.
Now, eight months and four surgeries since my initial crash, I am finally riding my bike again without pain. I have not been able to work since October, and I haven't really been able to travel either, so I honestly feel like I've been under lockdown for a lot longer than everyone else. The rest of the world just joined me in March.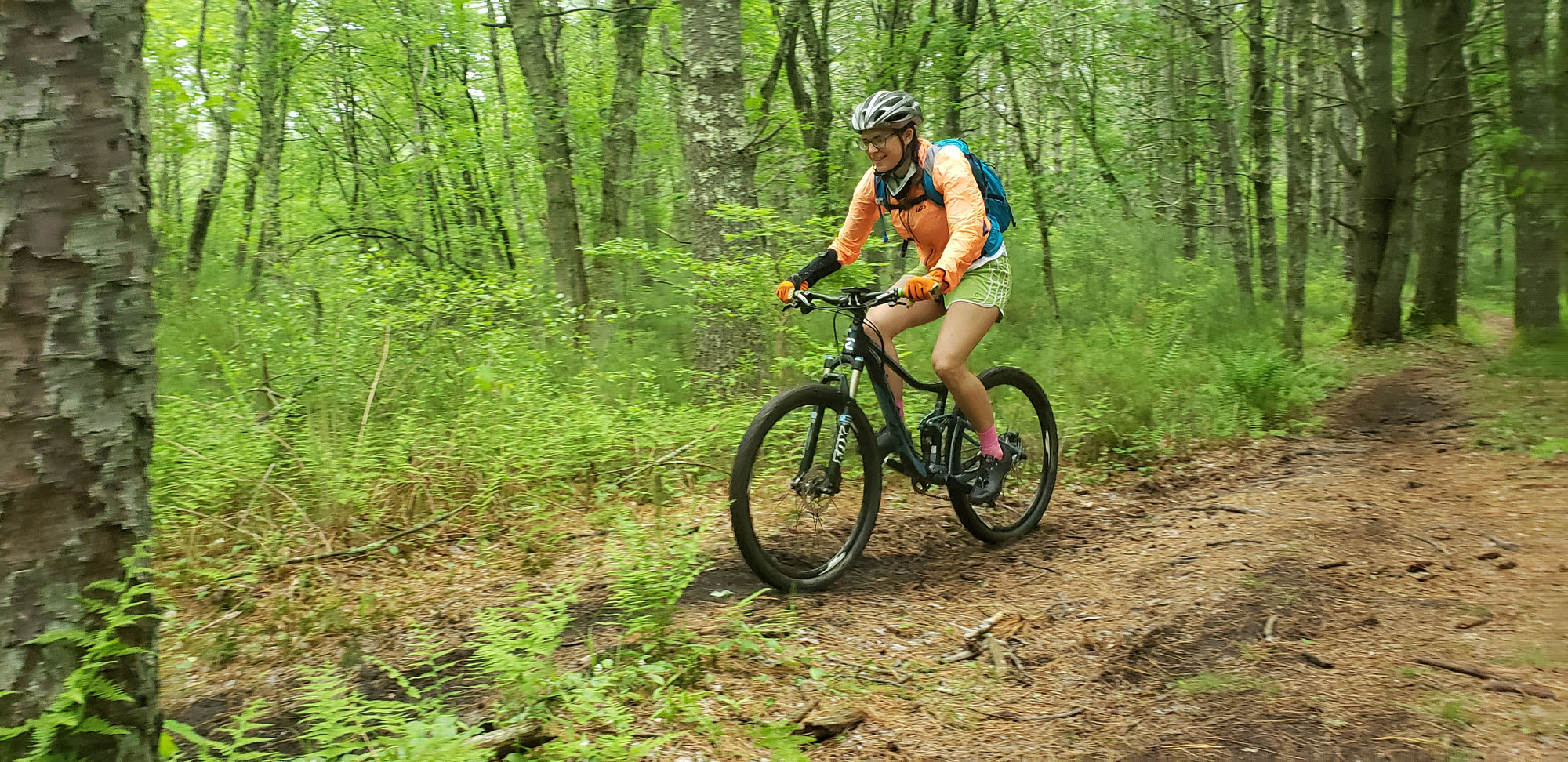 I've learned to be patient through the whole healing process, so I feel like I adapted to quarantining pretty seamlessly. I didn't eat out much (I couldn't really use a knife and fork for a while), and the woods where I go hiking to get exercise are still open to people for recreation, so I've been able to remain active, albeit to a lesser degree than I'm used to. I've rediscovered things I never had time for before, like jigsaw puzzles, sewing, baking, playing music and reading actual books. I've downloaded countless games on my phone only to delete them two days later when I've determined that they have dominated my mind – I'm especially proud of finally beating the game 2048, so I never have to play it again. I actually started using the smart trainer that I've had for 2 years so I can ride my bike indoors and try to maintain some strength in my legs. I've also used this opportunity to update my resume and apply for jobs that are actually somewhat related to my university education, even though it's painful to think about working in one stationary place for any significant length of time. I've been wanting to go on a bike tour (or road trip) into Nova Scotia and Newfoundland and am dreaming about that for when they finally reopen the border – I miss traveling more than anything!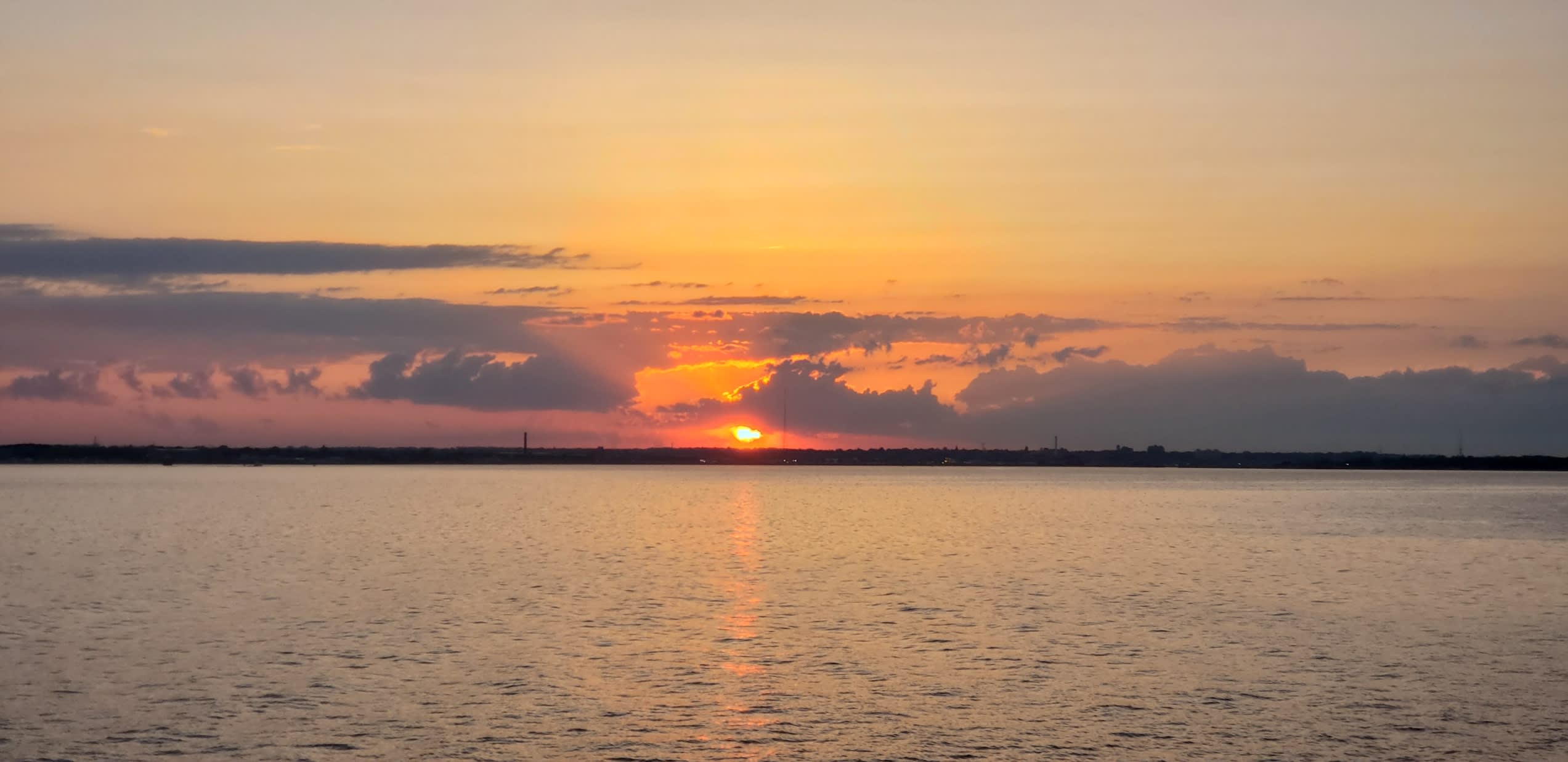 I started working a temporary job at the end of May. It's horrible! I have to sit inside a building all day, asking people who enter whether they've had any symptoms of COVID-19, whether they've traveled outside of the state or the country in the last 14 days, or if they've been in contact with anyone who has tested positive for the virus. It's mind-numbingly boring, and it came at a time when the weather is finally consistently beautiful in Rhode Island. All I want to do is be outside, yet I have to stay in here for 9 hours every weekday waiting for people who basically stop coming into the building after 9am. My wrist is feeling a lot better, and I am able to go on longer bike rides, yet I am stuck inside and don't have enough time outside of work to cover any significant distance before I have to go home and get ready for another gruelling day of boredom. Now, more than ever, I am eager to get back on the road and throw myself into another epic bicycle adventure!
This blog is part of our ongoing initiative TDA Community News. Learn more about how you can contribute here.