Blog
REGISTER NOW
LOGIN
SIGN UP FOR OUR NEWSLETTER
Cycling The 'Road To The Sun' On The 2022 North American Epic
Brian McCloskey is a TDA alumni who rode the TDA's Great American Roadtrip in 2021. This year he joined us on the 'Road to the Sun' section of the 2022 North American Epic and sent this report of his experience cycling from Banff, Alberta to Helena, Montana.
After nine spectacular days in the company of TDA's North American Epic, I realized that I had hit a home run. My cycling adventures hinge upon 3 distinct objectives. First I'm seeking to share time and the road with avid cyclists from every corner of the planet. Social interaction and friendship are something I truly value. I enjoy people; people of all shapes, sizes and colours; people with all of their quirks, smiles and laughter. Secondly I'm seeking a physical challenge with the bike. The sights, smells, rain and sun transform this form of activity into a magical adventure; day after day after day. The third and final piece for me is "light". I want to ride where the light, clouds and landscape join forces to produce a surreal display that only nature can bring.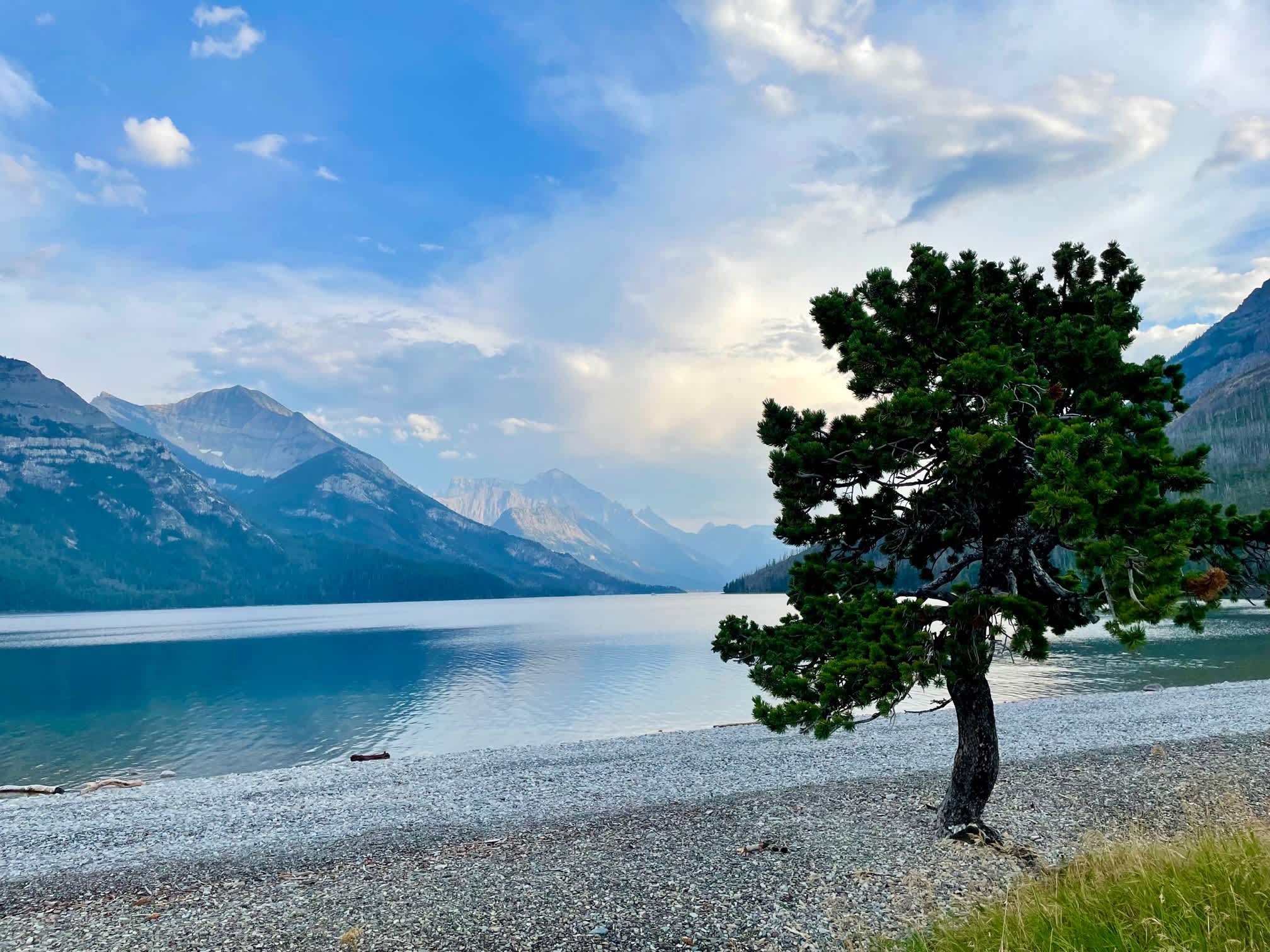 The Banff, Alberta to Helena Montana section of the North American Epic hit the sweet spot on all accounts. From the very first day, as I spun my way out of Banff towards the small town of Canmore with my TDA's Great American Roadtrip alumnus Tom Perlmutter, it was apparent that my decision to jump on board and become a sectional rider was a good one. For the next four days we navigated the beautiful southern Alberta foothills, ski country and provincial parks. The highlights were daily, but the 'magic' really took hold once we pedalled our way into Waterton Lakes National Park. Forest fires from Montana had cast a haze over the area upon arrival, but an evening thunderstorm washed it away, revealing one of this leg's many gems. The light and clouds were performing their magic as the daylight faded away. I was thrilled.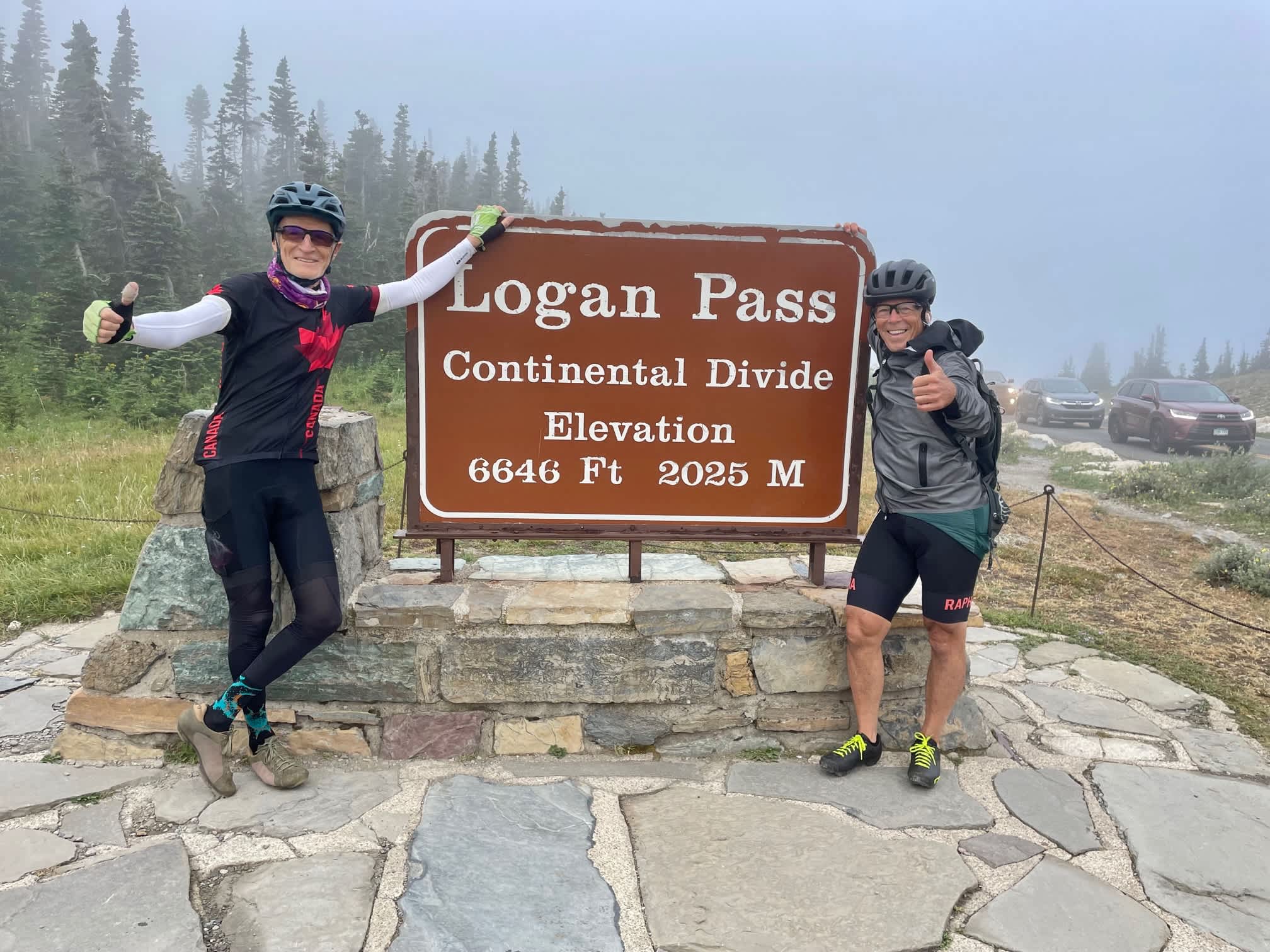 The next day the mountain splendour continued as we swept east out of the park and then south towards Glacier National Park. The two 'sister' parks, Waterton Lakes and Glacier, may well be the most beautiful in all of North America. We camped on the eastern edge of Glacier anxious for what awaited us. Despite having riders from all over the world, everyone knew that the challenge of riding 'The Going To The Sun' road would be a lifetime event. It did not disappoint. Despite a dawn ascent up Logan Pass with heavy cloud cover, we all soldiered on to the top. Halfway up, we were swallowed up by a persistent cloud. Hurried photos and a very cool summit had us debating whether to wait it out or push on. The decision was easy, it was just too darn cold.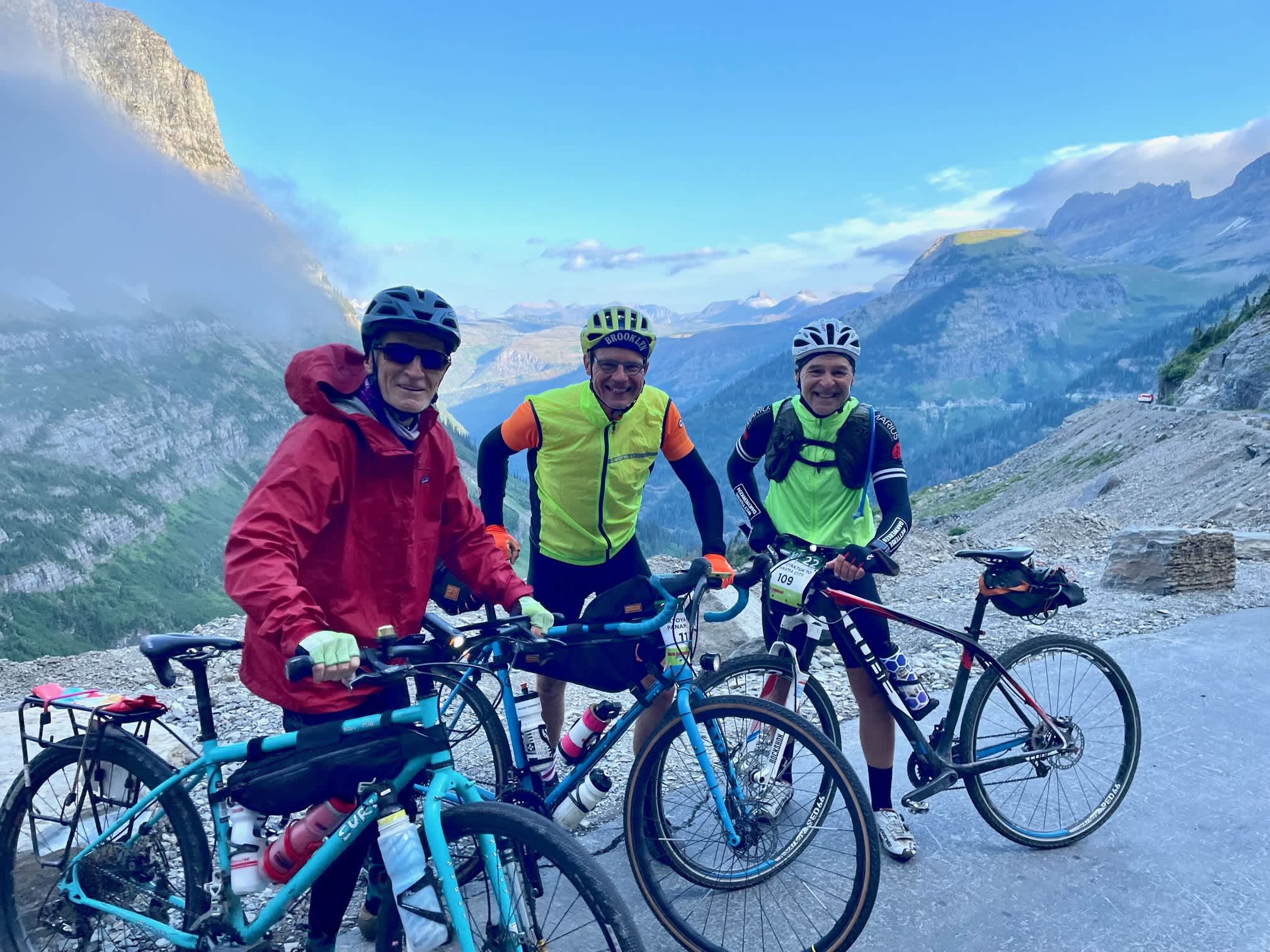 Once again we were rewarded as one by one we burst out of the cloud cover less than a half kilometre off the top. Below was a stunning series of valleys and a spectacular road that carved along the very edge of the mountain. Our gang were joyous. The excitement was palpable. For the next hour, we swept down towards the valley below, gravity handling all the pedalling. At the small village below where we all stopped for coffee, there was a euphoric buzz circulating amongst our riders. Mother Nature had gifted us a thrill of a lifetime.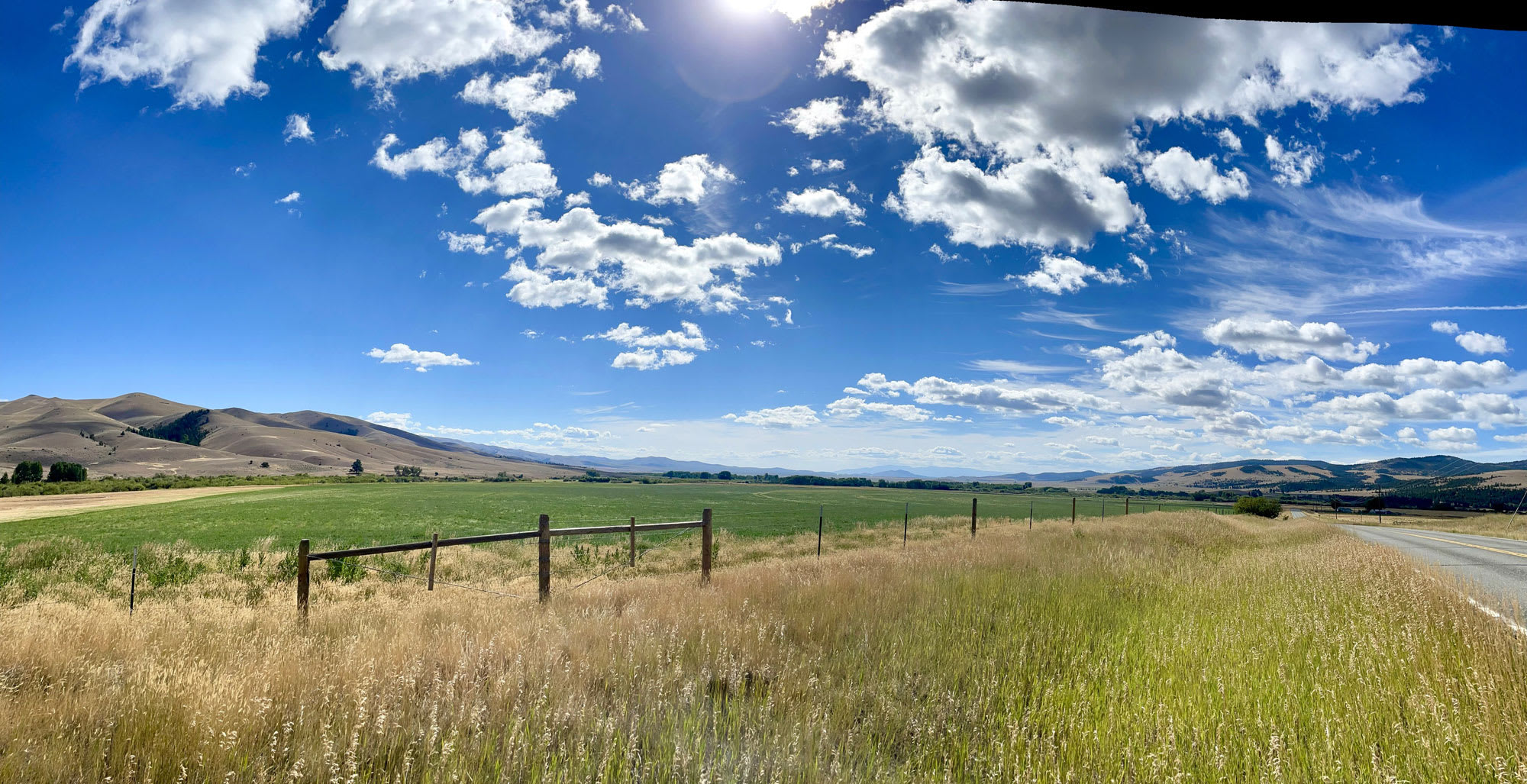 We settled in Whitefish for a well deserved rest day. From there, we pushed south for four more days with beautiful high plains, forests of ponderosa pines and enticing lakes. We shared evening thunderstorms that bolted us upright in our tents, a campsite impromptu concert by a pair of traveling musicians with a David Bowie repertoire, deer and their young wandering amongst our pitched tents at dusk and dawn, stories of shared adventures on other TDA trips and, as always, the wonderful camaraderie of our group. Two weeks flew by. The etched memories of this sectional adventure will stay with me forever.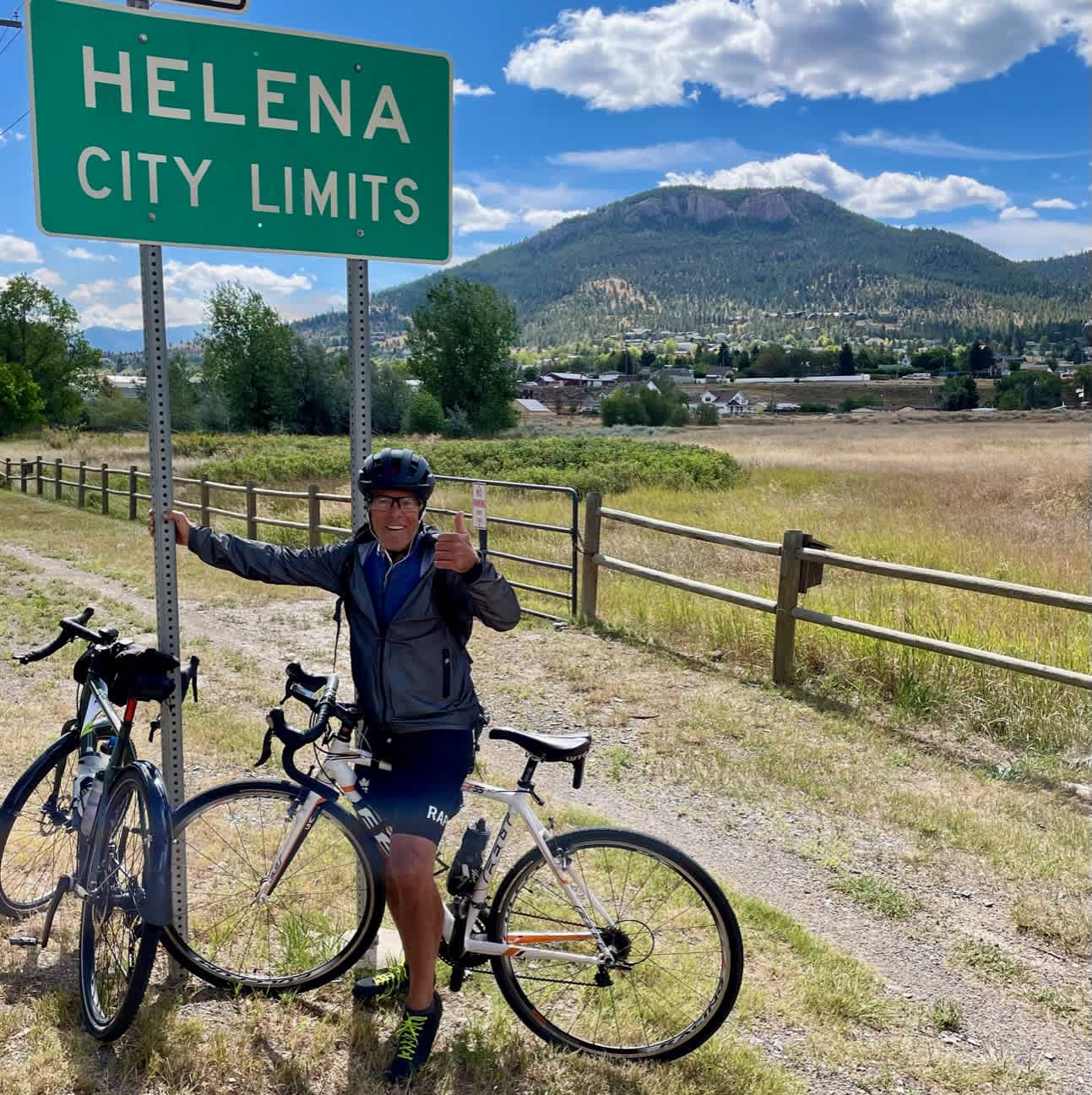 Our group leader Caro, our chef Colleen, our mechanic Malcolm, our medic Chris and their incredible array of talented assistants made this journey all the better. It was bittersweet saying my goodbyes in Helena. I had grown intensely attached to this diverse, eclectic group of passionate cyclists. At camp, on the second to last night of this particular section, our group was approached by 2 female musicians who were exploring America in a camper with their 4 pugs! "Could they play for us" they asked? Of course, was our response. They opened with my request, David Bowie's, 'Heros'. There's a verse in that song that made me reflect on this group, this journey, this ride, this adventure.
"I, I can be King You,
you can be Queen
Nothing, nothing can keep us together,
But we, we can be Hero's,
just for one day"
For truly, we had all been Kings or Queens, just for one day.
RELATED
TOUR
North American Epic
Cycling from the Arctic Ocean to Panama City will take you through 9 countries and countless variations in landscape, culture, language, cuisine and...