Blog
REGISTER NOW
LOGIN
SIGN UP FOR OUR NEWSLETTER
We Are Not Made Of Sugar Candy
"We have not journeyed all this way across the centuries, across the oceans, across the mountains, across the prairies, because we are made of sugar candy." – Winston Churchill
The British Prime Minister made this comment to the Canadian parliament in December 1941 with WWII raging. Although the conflict would continue for another three and a half years, his resoluteness and vision did not waver, not even for a second. The COVID-19 era started six months ago and there isn't anyone on the planet who can predict with any kind of certainty, where it is going, what its impact will be and how this will affect all of us. In spite of what some politicians like to say, stopping COVID-19 is not like war. Wars are fought between humans, who can at any time if they chose, to rationally discuss how to end the war. To my knowledge, no one has yet been able to sit down and have a discussion with a virus.
What is appropriate, as Churchill pointed out, is our behaviour against a major challenge. And COVID-19 is turning out to be a major test for humanity. Politicians have responded on the whole like a bell curve – some are leading their people well, some are doing poorly and have failed their constituents and the vast majority are doing their best under difficult circumstances. I would venture to say the bell curve also applies to humanity as a whole. Some people have risen to the occasion and are performing exceptionally, some are doing poorly and struggling and the majority of us are doing the best we can with the situation and the environment around us.
So it is with TDA Global Cycling. For some time in May we were hopeful that COVID-19 was under control and our new Pop-Up tours that were planned for the summer would be able to run. It turned out to be an overly optimistic assessment. To paraphrase Winston Churchill, however, we would not have ventured on bicycles across Africa, Asia, crisscrossed Europe, cycled from the top of North America to the bottom of South America, crossed the Sahara, the Atacama, the Gobi deserts, braved the Himalayas, the Andes, the Rockies and the Stuart Highway in the Australian Outback, indeed we would not have done any of the things we have managed to in the last 18 years if we, ourselves, were made of sugar candy.
And so we cycle onwards. We are planning for all kinds of scenarios that could present themselves. In the short term, we are planning for a successful Viva Italia Cycling Tour and Supernatural British Columbia Pop-Up Tour for the fall. Other scenarios, in which crossing continents may not be possible for a year or two, may lead us to concentrate on creating unique one country tours in say Morocco or Sri Lanka. We are also looking at offering small group custom tours, where several of our alumni may decide to get together and organize a tour of their choosing. Our team is even looking at starting short 'beginners' or 'training' tours for the thousands of cycling enthusiasts on our mailing list who may be unsure of what it takes to participate in one of our longer cycling adventures. On that subject, we are also working on a multi-part course of how to prepare for a TDA Tour with lots of detailed info to make it feel less daunting. Other ideas are still brewing…
In a recent article I posted on LinkedIn, 'The Demise of Tourism and the Coming Golden Age of Cycle Tourism,' I presented the case that cycling exploration is not only here to stay but will actually grow. We at TDA remain optimistic that is the case and that sooner or later we will be spinning up the hills of the Himalaya, through the heat of Madagascar or into those crazy winds of Patagonia, asking ourselves 'why am I doing this'. The answer, of course, we already know.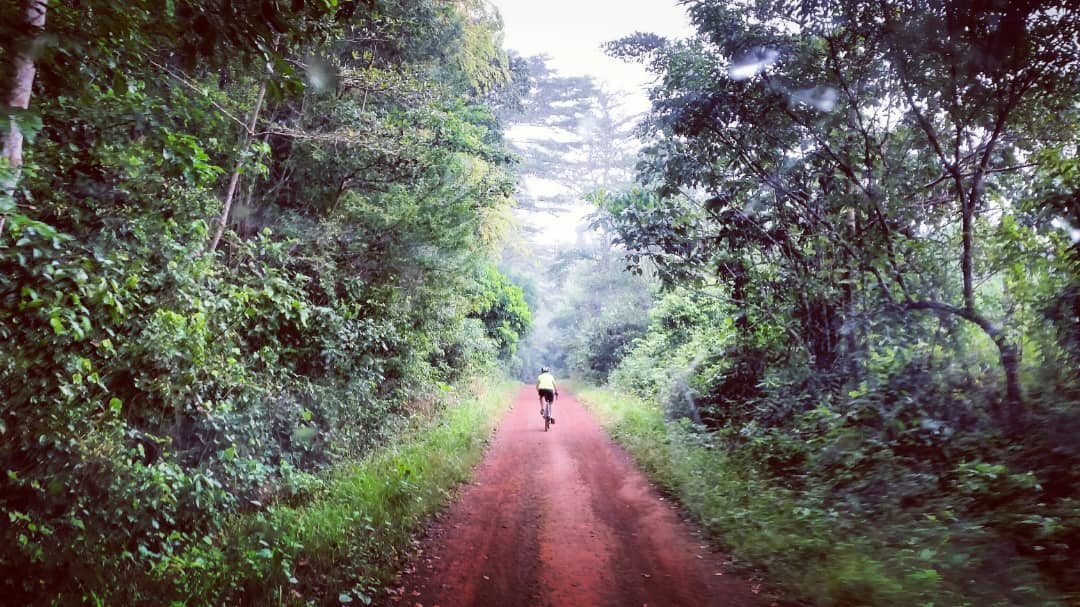 In conclusion, we are not the only ones who are optimistic that this is the case. To our delight, there are many of you who have displayed this belief in the best way possible by registering for your next adventure with us. There is really no better way to look at the future. As Winston Churchill himself put it, "For myself I am an optimist – it does not seem to be much use being anything else."
Feature photo credit: Shanghoon