Blog
REGISTER NOW
LOGIN
SIGN UP FOR OUR NEWSLETTER
How to Thrive on Group Cycling Adventures (Developing Good Expedition Behaviour)
HOW TO PREPARE: An 8 part series to get you ready for your first TDA tour. Click here to read more.
"Human nature influences the success or failure, comfort or discomfort, safety or danger of an outdoor experience as much as equipment, logistics, trail techniques, rations, and other basic organizational concerns." – Paul Petzoldt, The New Wilderness Handbook

On any multi-day group cycling tour you should expect to see changes in the group morale. It ebbs and flows and this is completely normal. Some days the energy of the group is overwhelmingly positive. On these days you want to conquer the challenges that lie ahead and you are happy to pitch in and help others. That's the easy part! There will inevitably be days where the sun decides not to shine and when you get a flat tire or take a wrong turn. Then all of the sudden the bike tour you dreamed of for so long is feeling a bit too real and a little less like the brochure. It's harder to worry about the others who might be struggling too.
These are the moments that can really define a trip… or at least set the tone for the hours and days ahead. It is often how you decide to deal with the adversity that will determine how you remember it.
When training our support staff, and in the first briefing with our cyclists at the start of their multi-month tours, we always take the opportunity to talk about the concept of Expedition Behaviour. These 10 simple phrases from Paul Petzoldt and the National Outdoor Leadership School (plus an 11th which we have added) are the essential principles of good Expedition Behaviour – an idea that is talked about in an array of settings; from expeditions to Antarctica, to missions to space and with teams in an office setting.
Serve the mission and goals of the group
Be as concerned for others as you are for yourself
Treat everyone with dignity and respect
Support leadership and growth in everyone
Be kind and open-hearted
Do your share and stay organized
Help others, but don't routinely do their work
Model integrity by being honest and accountable
Admit and correct your mistakes
These are excellent principles that can, and should, be applied on all group cycling adventures. We have seen time and again that the groups that dedicate themselves to the success of those around them, rather than their individual needs, are the groups who thrive and get the most out of their experience.
In the rest of this post we go deeper in our discussion of point #5 Respect the cultures you contact – which is especially relevant for our Adventure and Expedition-level tours. We also discuss in more depth our addition to the NOLS list – #11 Embrace the unexpected – and why we think this is also an important Expedition Behaviour principle.
Respect the Cultures you Contact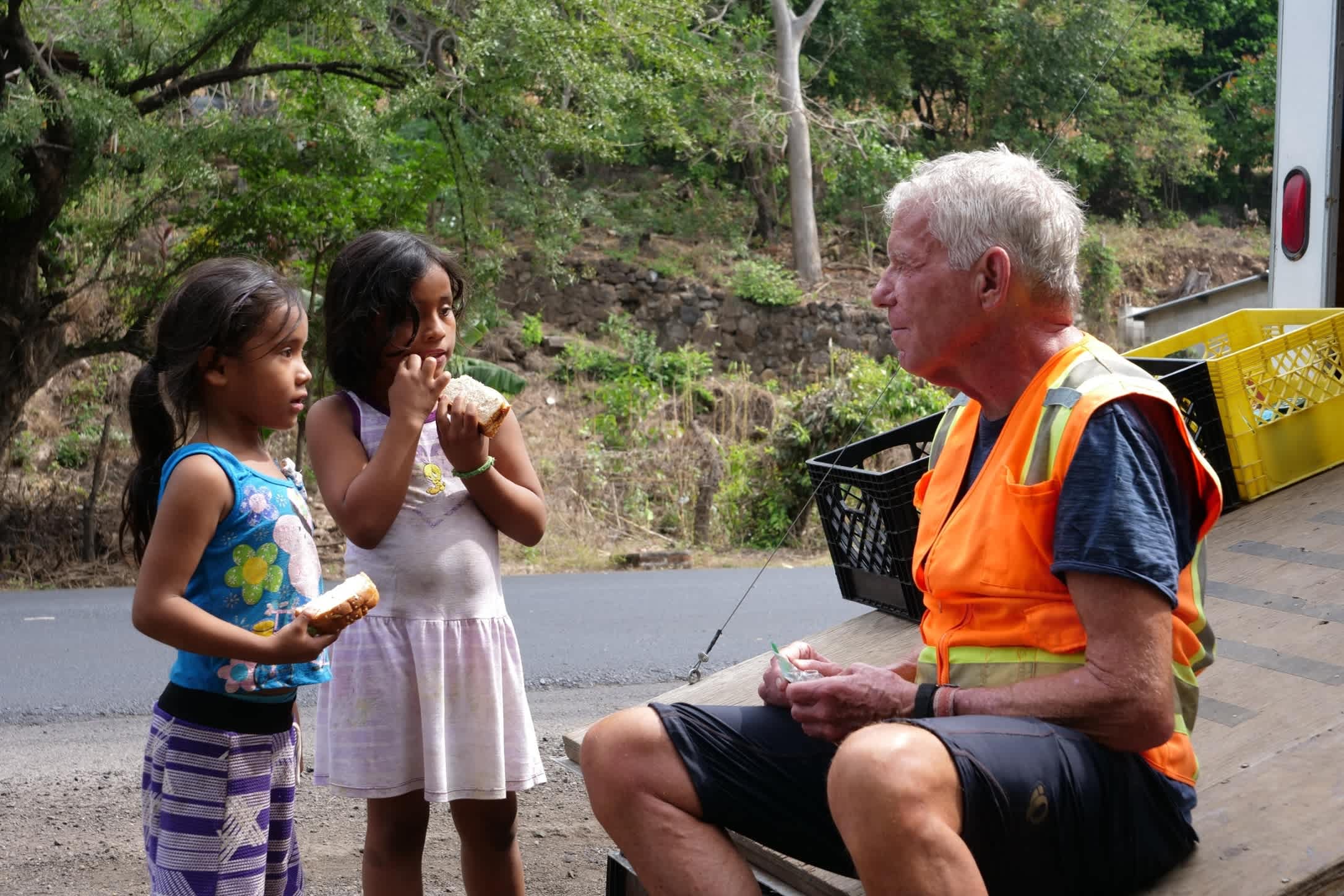 Some of the most intense, rewarding and frustrating experiences for cyclists on our tours will be in dealing with the different cultures in the places they are cycling. You will be interacting with people on a daily basis who you may not speak the same language or share common social and cultural cues. How you prepare for, and deal with these encounters will determine, to a significant extent, what you get from the experience.
"A study from the Journal of Current Issues in Tourism found that travel's power to be transformative depends on several factors including interaction with people, integration, being away doing unfamiliar activities and reflection. Essentially, recreating your home environment in someone else's backyard will do little to educate yourself on the true essence of a place and its inhabitants. One cannot spend a week in at a Cancun resort and claim to 'know Mexico.'" – Lonely Planet blog, Can travel cure bias?
Part of TDA Global Cycling's mission is to create positive ways for people to meet and gain knowledge of other cultures. Here are some tips to have positive and enriching interactions across cultures and language barriers.
Have the Right Attitude
Be humble. Cultures are complex organisms. No matter how well you prepare, no matter how good your intentions are, at times you will inevitably find the cultural differences frustrating if not bewildering. You are never going to fully understand another culture but your positive interactions will enhance your general experience of the expedition. Try not to make cultural / national / ethnic generalizations from the behaviour of certain individuals.
Be Understanding and Patient
Understand beforehand that in certain situations you may become irritable. Remember that, like anywhere else, most of the people that you will encounter are nice, helpful and honest. But you need to be patient when people don't catch what you are trying to say, and understand that it is you, not them, who are foreign.
Guilt and Gift Giving
Don't allow the local living conditions to make you feel guilty, or powerless. This will just add to the stress you will experience. Think carefully before giving gifts or money while you are riding. This may make you feel better about yourself but could undermine local customs and culture. Though giving a pen or a candy bar might feel positive, it may have unforeseen side effects and potentially put those that receive the gift in danger. Another approach, which might have a more positive long-term impact, would be to raise funds in advance for an organization doing work in the areas you will be passing through.
The Dos and Don'ts of Cultural Interactions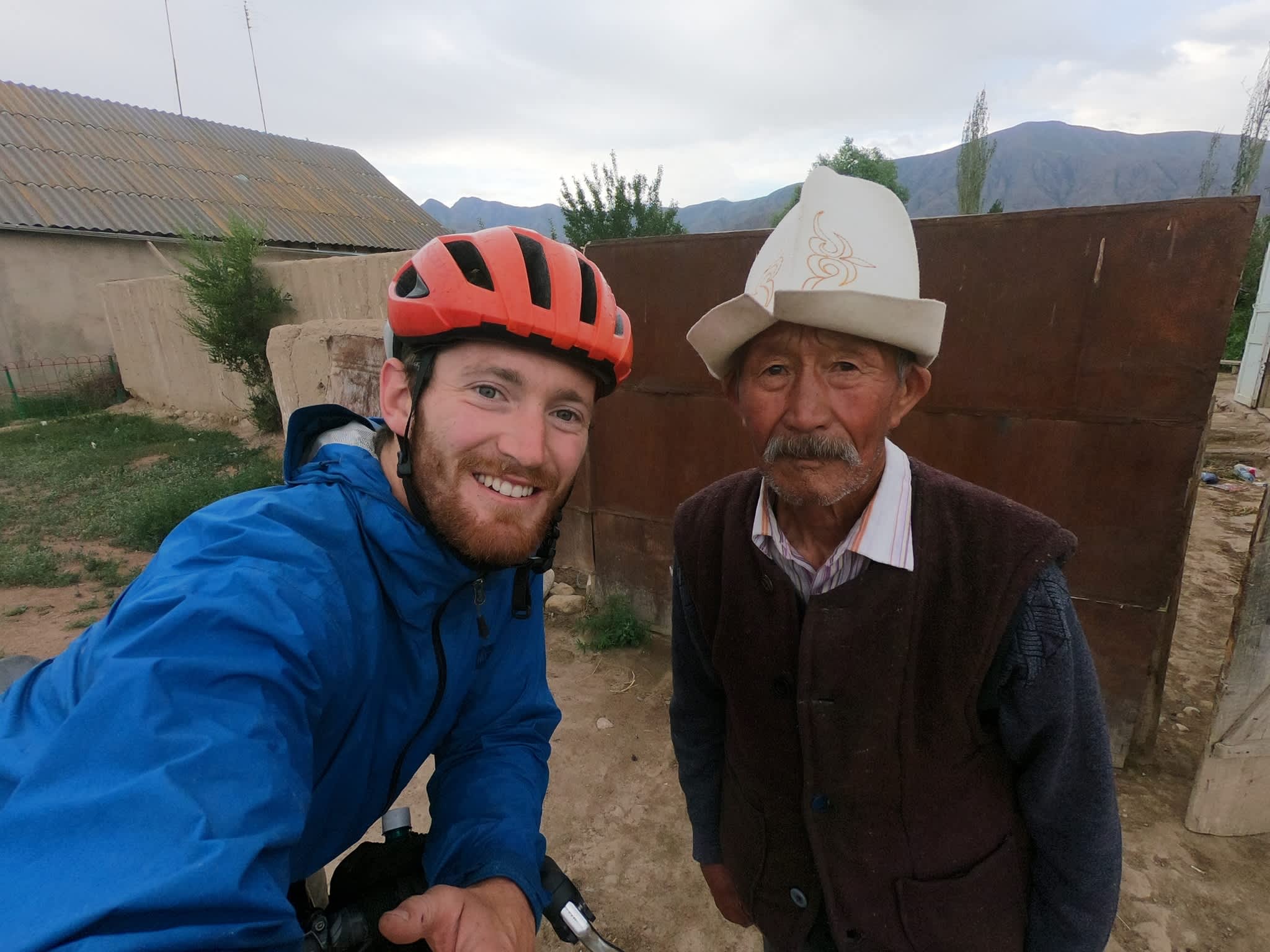 We came across this excellent list of dos and don'ts years ago in a Bradt Travel Guide and it's just as relevant today.
Do…
Be friendly and interact with the locals
Ask before taking people's photos
Learn some local phrases
Use humour
Try the local cuisine
Don't…
Fall back on clichés
Romanticize other cultures
Isolate yourself in the expedition group
Use aggression
Be cheap. If in doubt, be generous
Embrace the Unexpected

A TDA Global Cycling expedition is a journey, both mental and physical. A pilgrimage of body and spirit, a voyage of discovery, a trip into the unknown. Crossing long distances on a bike presents all sorts of situations. It can be quite unpredictable even with our professional staff spending months preparing the groundwork.
>>Related blog: Expecting the Unexpected West Africa Edition
TDA tour organizers and support crew work very hard to create a positive, safe environment, but these are not fully guided tours. Most of our tours will require you, at some point, to step out of your comfort zone and deal with a variety of challenges. This philosophy adds an element of freedom and adventure that is often missing on other guided trips.
Daily routes, distances, and other stage details are not definite and can be changed on short notice by the tour leader. All riders must accept that the route of the tour is on public roads. There are no guarantees that the route will be immune from traffic mishaps, unexpected deviations or potentially dangerous unknowns. On some of our Expedition level tours like the North American Epic or the Silk Route, don't be surprised if you find yourself in one of the following predicaments:
A herd of camels or cattle blocks the road.
You are cheered on by a group of school children one day, only to be pelted by stones from a similar gathering the following day.
You miss a turn and end up having to cycle an extra 10 km, backtracking in order to reach the finish.
You slow down to a near standstill as you navigate through the crowds in a village on market day.
The support vehicle containing your bags gets stuck and after a long day in the heat, you are forced to wait for hours in your cycling gear until the support vehicle finally arrives at camp.
Our tours are designed to take you to places that you're unlikely to visit on your own, to places off the beaten track, in a way that most people will never experience. Once you've landed at your starting point, take a moment to reflect on the incredible experience that you are about to embark on. You will be amazed at how fast it goes by!
Among the real joys of traveling by bicycle are taking in the sights, smells, and sounds of the fascinating locales you will pass through. Try not to get so caught up in making it to your day's destination that you miss the pleasures of the journey. Stopping in villages to meet the people or visiting a celebrated local attraction will only add colour and flavour to your overall experience. Often the unexpected surprises and speed bumps turn into the best memories. Adventure travel is all about being spontaneous and relishing the unexpected.
How to Prepare
An 8 part series to get you ready for your first TDA tour. Click here to read more.