Blog
REGISTER NOW
LOGIN
SIGN UP FOR OUR NEWSLETTER
"It's Time to Register" says Founder Henry Gold
We sat down this week with TDA's founder Henry Gold to ask him why he decided to register for TDA's Great American Roadtrip and why some tours on our calendar are looking likely to run. Watch his short video then read on for additional details below.
If you have been seriously contemplating TDA's Great American Roadtrip, now is the time to say 'count me in' and register. You could join Henry on his first big cycling adventure in more than two years. As Newsweek described it, "discover the most beautiful and bizarre parts of America from the Mojave Desert to UFO territory to Cajun country on an e-bike friendly tour."
If you are unsure about travel restrictions, or if you have any other questions or concerns holding you back send us an email or give us a call. Our customer service team of Eva and Michael will be glad to explain which tours are looking most likely to happen and which one's are accepting travelers from your country.
We know that covid has the final say on all our plans in the near future, which is why we instituted more flexible payment terms last year. So register knowing that you will get a full refund if we do not run the tour you've chosen.
We have been known for almost 20 years now as trustworthy and realistic in our decision making. We like big adventures but safety has always been our top priority and this remains true during this pandemic (read more about our COVID-19 safety protocols) and we are willing to do what is needed to operate safe and enjoyable tours. To demonstrate this, Henry will be on the start line in Santa Monica this September and at 69 years old, eagerly anticipating the adventure ahead of him.
"There is a day in the not too distant future where a group of TDA cyclists will roll out of town at the start of a tour with the sounds of shoes clipping into pedals, chains moving along gears, and anticipation giving way to adventure. The cyclists will be a motley group of strangers in bright clothing that already have a lot in common – most notably their shared goal of completing a long distance bike odyssey." from a blog we wrote last year.
>>RELATED: How to Prepare for a TDA Tour
Early Payment Discount by April 19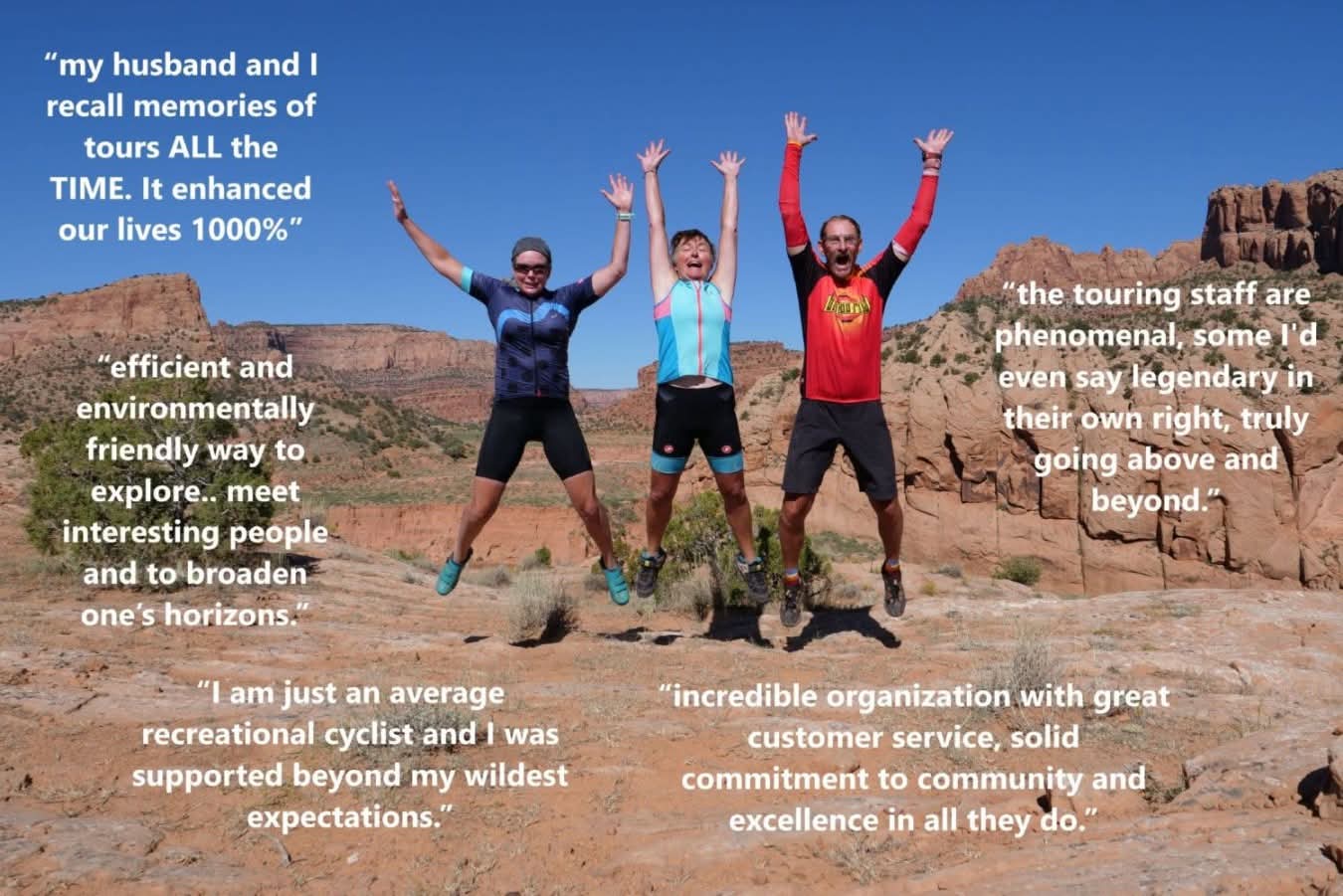 We are offering that anyone who pays in full for TDA's Great American Roadtrip (full tour) before April 19, they will get an early payment discount of $500 US. That is on top of any alumni discounts they might already be getting.
Registering also guarantees your spot and it means you start receiving regular bulletins tailored to your tour. This includes practical information on travel insurance and what to pack as well as health and safety updates as they become relevant to your tour.
As Henry recently wrote on our blog "I, nor the TDA staff, nor anyone else out there, know for sure what is coming, but to quote…Albert Einstein, 'we try to learn from yesterday, live for today and hope for tomorrow.' And we hope to see you on your bikes, sooner rather than later."