Blog
REGISTER NOW
LOGIN
SIGN UP FOR OUR NEWSLETTER
The 2021 Orient Express…As It Would Have Happened.
Starting on Sunday, July 4th, the very day that the 2021 Orient Express was due to start in Paris, we will be posting a photo each day from every stage of the tour, along with a short blurb about that day, as it was experienced in years past. We will also be asking the hundreds of past participants to share a photo and a story from a particular day that stood out for them to include in this campaign. Our 2021 tour has been cancelled but while we can't be following this year's Orient Express, we invite you to check out #tdaorientexpress and @tdacycling on social media in order to vicariously experience the famous ride from Paris to Istanbul…as it would have happened.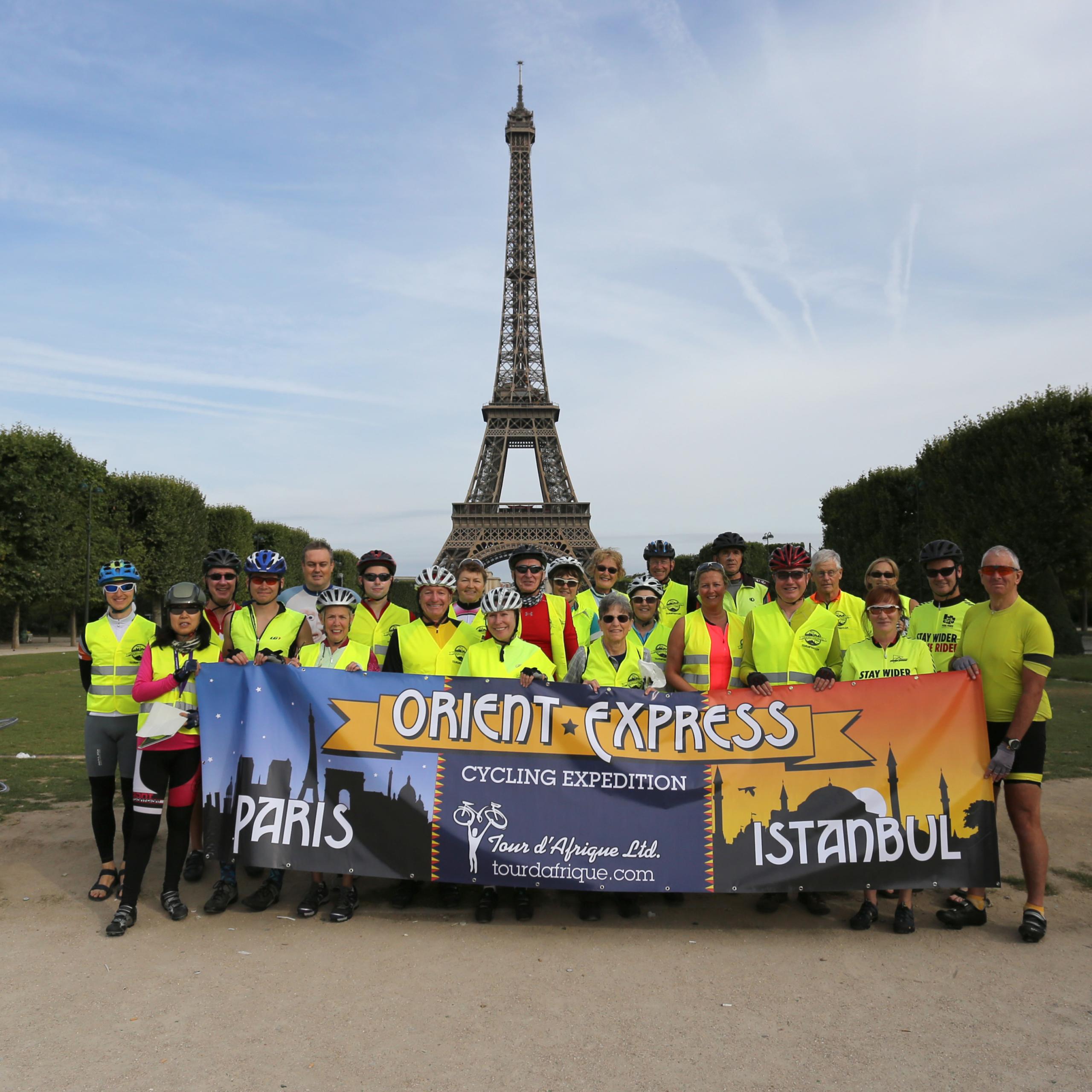 Submit Your Photo
As a part of our continuing initiative – #tdacommunitynews – past Orient Express participants should consider submitting one or two of their favourite photos from their ride across Europe. Please email us and include the following: A photo that you took or that you have been given permission to share. Indicate in which stage (or which place) the photo was taken and the date.* Provide a 2 – 3 sentence story about the photo or your memories from that day. Include your Instagram handle if you wish to be credited. The photo should be high resolution and of excellent quality with the subject matter in focus.
>>Related Post: The 2021  Tour d'Afrique…As It Would Have Happened
*Note that the photo you send must be for a stage after the current [virtual] stage displayed on Instagram. We are posting the photos as if the tour were passing each stage as scheduled.
RELATED
TOUR
Orient Express
It was in 1889 that the original Orient Express train completed the Paris to Istanbul route for the first time. Our cycling version of the Orient...