Blog
REGISTER NOW
LOGIN
SIGN UP FOR OUR NEWSLETTER
A Cyclist's Paradise: Will More Cities Become Like Amsterdam?
Sheelagh Day is the Tour Leader Trainee for the 2022 Pub Ride. She sends this report from Amsterdam.
This week the 2022 Pub Ride rolled into the Netherlands' largest city — Amsterdam. The ride in took them along some of the over 400 km of bike paths available in town. And they were in good company! With 58% of Amsterdammers over the age of 12 cycling daily, there were plenty of spinning spokes alongside.
The Netherlands has the most cyclists per capita in the world — it has nearly as many bikes as it has inhabitants! And Amsterdam is consistently ranked as one of the most bike-friendly cities in the world.
Where many cities are still in the stages of trying to find which streets they can begin to integrate bike lanes into, Amsterdam is well ahead of the game. Their existing web of bike paths is so vast, they are instead looking at how to improve existing bike lanes. The city has a plan for 2022 of improving the cycling experience by widening existing cycle tracks to 2.5 metres, building more low-speed cycle streets, and redesigning major intersections to increase protected cycling space.
HOW DID AMSTERDAM BECOME SO BIKE-FRIENDLY?
If you've ever been to Amsterdam, you've witnessed the thousands of cyclists criss-crossing their way through intersections and along canals. It truly feels as though those on two-wheels own the streets — a sensation many of us cyclists aren't used to feeling. But cyclists in Amsterdam came close to losing their prominence as well.
As was the case in many areas around the globe, bicycle use dropped dramatically in the middle of the 20th century as cars became the dominant mode of transportation. In fact, the usage of bikes in Amsterdam dropped from 80% to 20% between the 1950s and 1970s. This new reliance on cars caused an increase in automotive accidents. In the Netherlands, in 1971, more than 3,000 people were killed by cars, 450 of them children.
This incredible loss rallied citizens and soon protests by different action groups across the country, including Amsterdam, led to a move away from cars and back to bicycles. Today it is estimated that there are more bikes in Amsterdam than there are residents!
ARE MORE CYCLING CITIES TO COME?
Although the 2022 Pub Ride will be leaving Amsterdam, there will be many more beautiful bike paths to come. In fact, Amsterdam's main competition for "cycling capital of the world" – Copenhagen – will act as the tour's final destination. Copenhagen boasts more than 22,000 daily bicycle riders and more than €40 per capita in bicycle infrastructure investments.
Although cities like Amsterdam and Copenhagen are clearly leading the way, there is hope that more regions will follow suit. Spurred in large part by the COVID-19 pandemic, 2020 saw a steep increase in people taking to bicycles as a means of transportation. One study found that cities that added temporary cycling infrastructure during the pandemic experienced up to 48% more cycling trips than those that did not add cycle lanes.
As cyclists, we may be biased in our eagerness for more bike-friendly cities and paths around the world, but the evidence is also on our side. A growing body of research is showing that investments in cycling infrastructure can increase the amount of people commuting by bike — thereby helping to improve people's health and to reduce greenhouse gas emissions.
Where statements like "there isn't enough space", "the weather here isn't good enough", or "not enough people will use them" used to dominate the conversation — many cities are taking note of the mounting evidence and making changes. Paris, for instance, has revealed a plan to become a 100 percent cyclable city by 2025 and Montreal has developed a programme to build a 184 km bicycle network.
Although these changes will take time, there is hope that more and more places around the world will shift towards prioritizing bikes like the cities of Amsterdam and Copenhagen. And we can't wait to ride through each and every one of them.
Sources:
https://copenhagenizeindex.eu/the-index
https://www.iamsterdam.com/en/plan-your-trip/getting-around/cycling/amsterdam-cycling-history https://discerningcyclist.com/which-city-has-the-most-cyclists-statistics/ https://www.theguardian.com/cities/2015/may/05/amsterdam-bicycle-capital-world-transport-cycling-kindermoord
https://www.nytimes.com/2021/04/01/climate/bikes-climate-change.html https://www.itdp.org/2021/10/26/cycling-is-booming-and-not-just-where-you-think/ https://www.dezeen.com/2022/06/03/cycling-cities-seismic-shift-coronavirus-pandemic/
RELATED
TOUR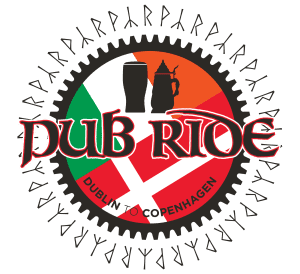 Pub Ride
Over 5 weeks we'll cycle from storied Dublin to the waterfront of Copenhagen. Through Ireland, Scotland, England, France, Belgium, The Netherlands...