Blog
REGISTER NOW
LOGIN
SIGN UP FOR OUR NEWSLETTER
Florence – 'I Won't Have Time, Won't Have Time'
Je n'aurai pas le temps
Pas le temps
Même en courant
Plus vite que le vent
Plus vite que le temps
Même en volant
Je n'aurai pas le temps

Pas le temps
De visiter Toute l'immensité
D'un si grand univers
Même en cent ans
Je n'aurai pas le temps
De tout faire
– Michel Fugain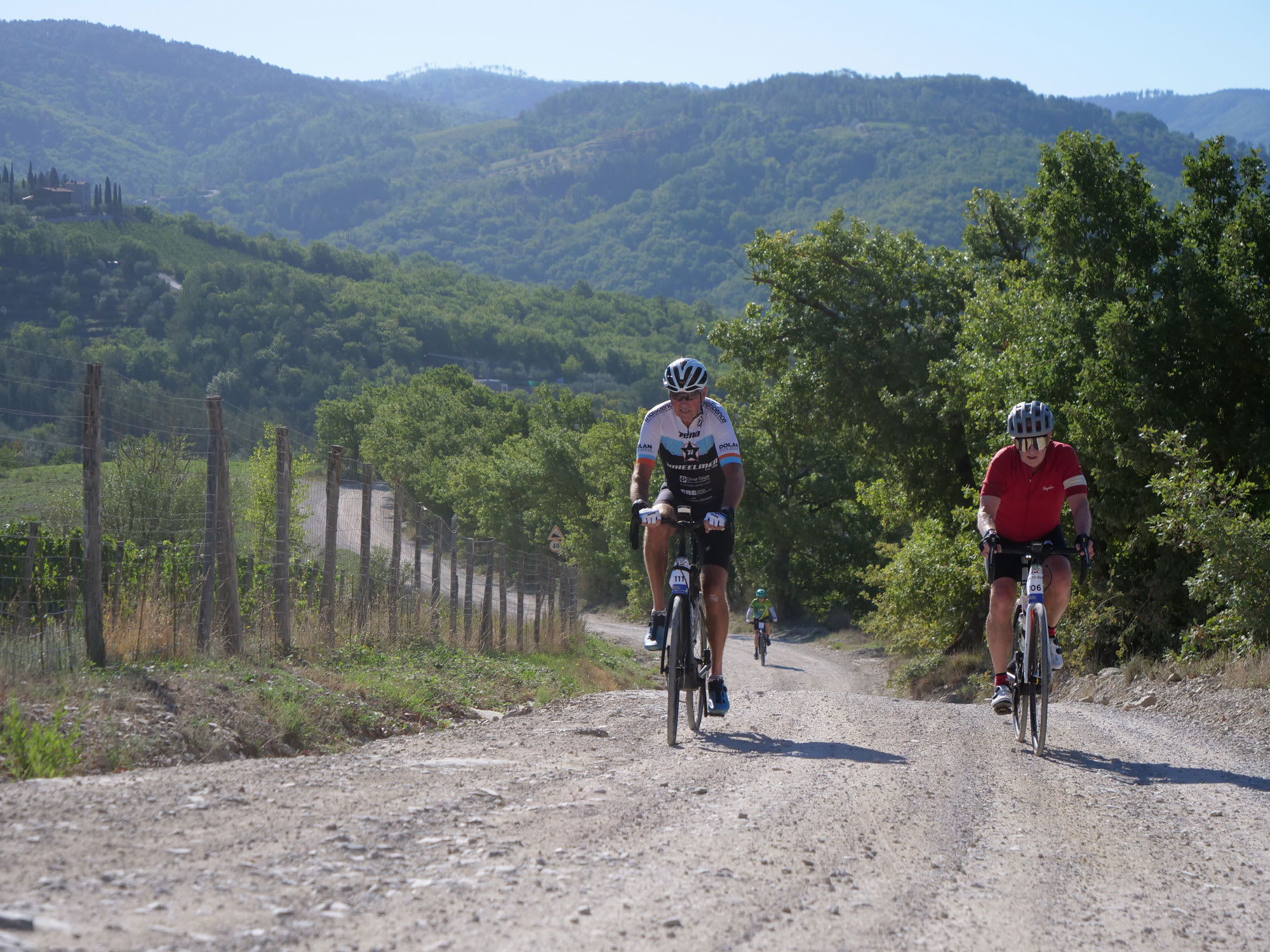 It was on September 10th that the 2022 Viva Italia bike tour began in Rome. After four wonderful days of cycling from Rome through Tuscany, we arrived in Florence, which Forbes Magazine called in 2010, the most beautiful city in the world. Getting here was fun but don't let anyone tell you it was easy. I mean, in four days we climbed either on bicycles or walking, over 5,500 metres in altitude. And some of us, as we walked up yet another hill, were wishing we had trained at least a bit for this tour. But then getting to the top of the climb, which often revealed a lovely historic town or village, made one immediately forget the struggle to get there. That is Tuscany for you.
Now that we have arrived in the birthplace of the Renaissance, my head is humming Michel Fugain's song, 'Je n'aurai pas le temps, Pas le temps – I won't have time, won't have time.' And so it is. I simply don't have time to see and experience even a tiny fraction of what this place offers. Florence is overwhelming, to say the least, and with two rest days one must make some choices. The number of art galleries, palaces, museums, piazzas, churches, places of interest seem endless. Facing all this and the post-Covid crowds, I took up my favourite occupation in new places and wandered around. Here in this incredible city, my walks took me back to my adolescence when, as a youth of 13 or 14, I read a book in Slovak, my mother tongue, called The Agony and Ecstasy by an American writer, Irving Stone. It was probably the fact that I knew nothing about Michelangelo, the Renaissance or the Medicis that resulted in the book having such strong impact on me. I still have vivid recollections on how it made me feel.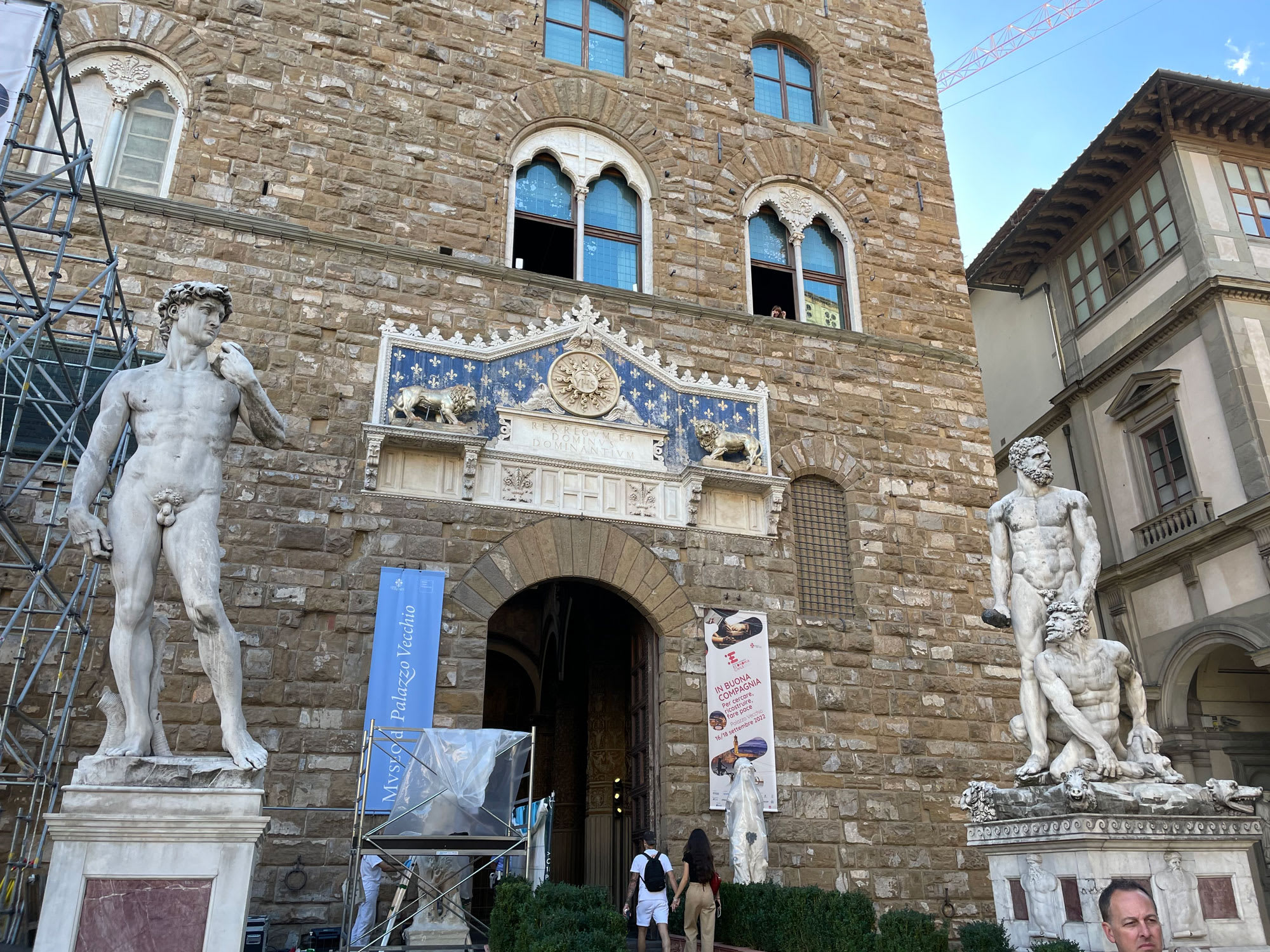 So, it was no wonder that when I looked at Google Maps to discover exactly where I had wandered in these medieval narrow streets, that I saw that I was very close to the Michelangelo Piazalle where a copy of Michelangelo's statue of David stands overlooking the city. The statue of a young David, considered the apex of Michelangelo's sculpting work and the icon of the Renaissance, was warmly adopted by Florentines and has become the emblem of the city, representing strength, courage and youthful confidence. And so, as I stood there in front of David, I found myself contemplating my own youthful confidence and my various wanderings around the world, travels that had now brought me face to face with Michelangelo's masterpiece all the while  recollecting the sculptor's struggles as described by Stone in his book.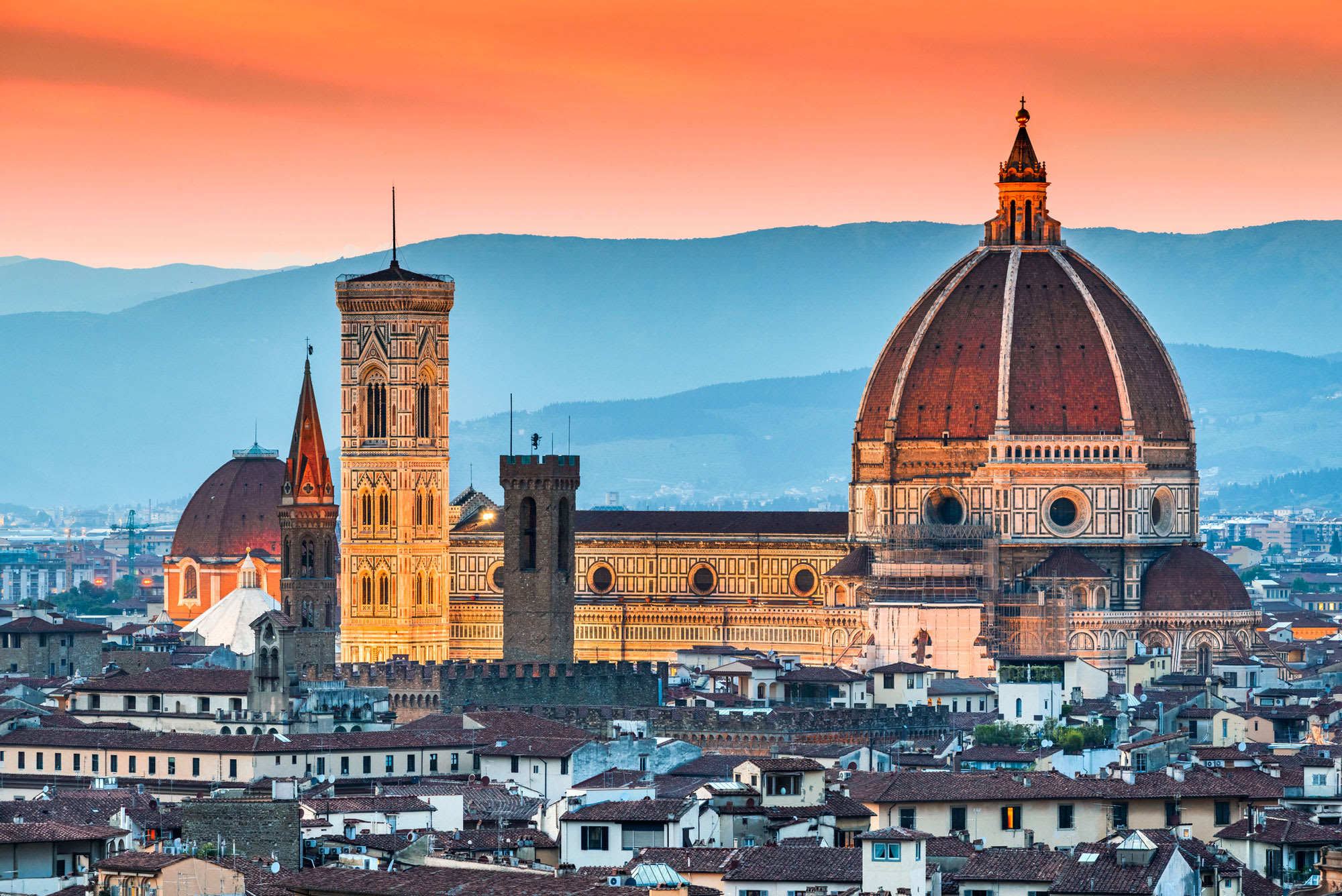 On my way back to the city, stopping here and there to take a picture of something worth remembering, I thought of my previous conversation with Randy, one of my fellow riders, in front of the Duomo, which is perhaps the most striking building that I have ever seen. Randy and his wife Sandra, several years ago, took time off from their busy lives and moved to Florence with their youngest daughter to spend three months experiencing the city. Now participants on the Viva Italia, Randy was explaining to me the two meanings of time in ancient Greece, Kairos and Chronos. Chronos is taken to represent time in chronological order or as we normally think of time while Kairos has more complicated meaning, one which Wikipedia explains as the "right, critical or opportune moment". Randy described how he has been attempting to live his life more by Kairos, than by Chronos.
Two days later I thought to myself just how important Kairos in life is, particularly when you must decide how to spend your days in Florence. "Je n'aurai pas le temps, Pas le temps. I won't have time, won't have time."
RELATED
TOUR
Viva Italia
It has been said that all roads lead to Rome and the Viva Italia cycling tour is simply more proof that this may indeed be the case. Participants will...