Blog
REGISTER NOW
LOGIN
SIGN UP FOR OUR NEWSLETTER
Cycling In India
India, soon to be the most populous country in the world, is faced with endless problems and challenges. It is a cacophony of colours, smells, noise, foods, traffic, people, poverty, wealth, castes, spices, cows, landscapes, festivals, traditions, spiritual beliefs, out of this world architecture, palaces and so on. A long time ago a friend who didn't believe in God, told me that after spending a few months in India, it was difficult to be an atheist. It would soon become his favourite place to travel. So, would you cycle in India?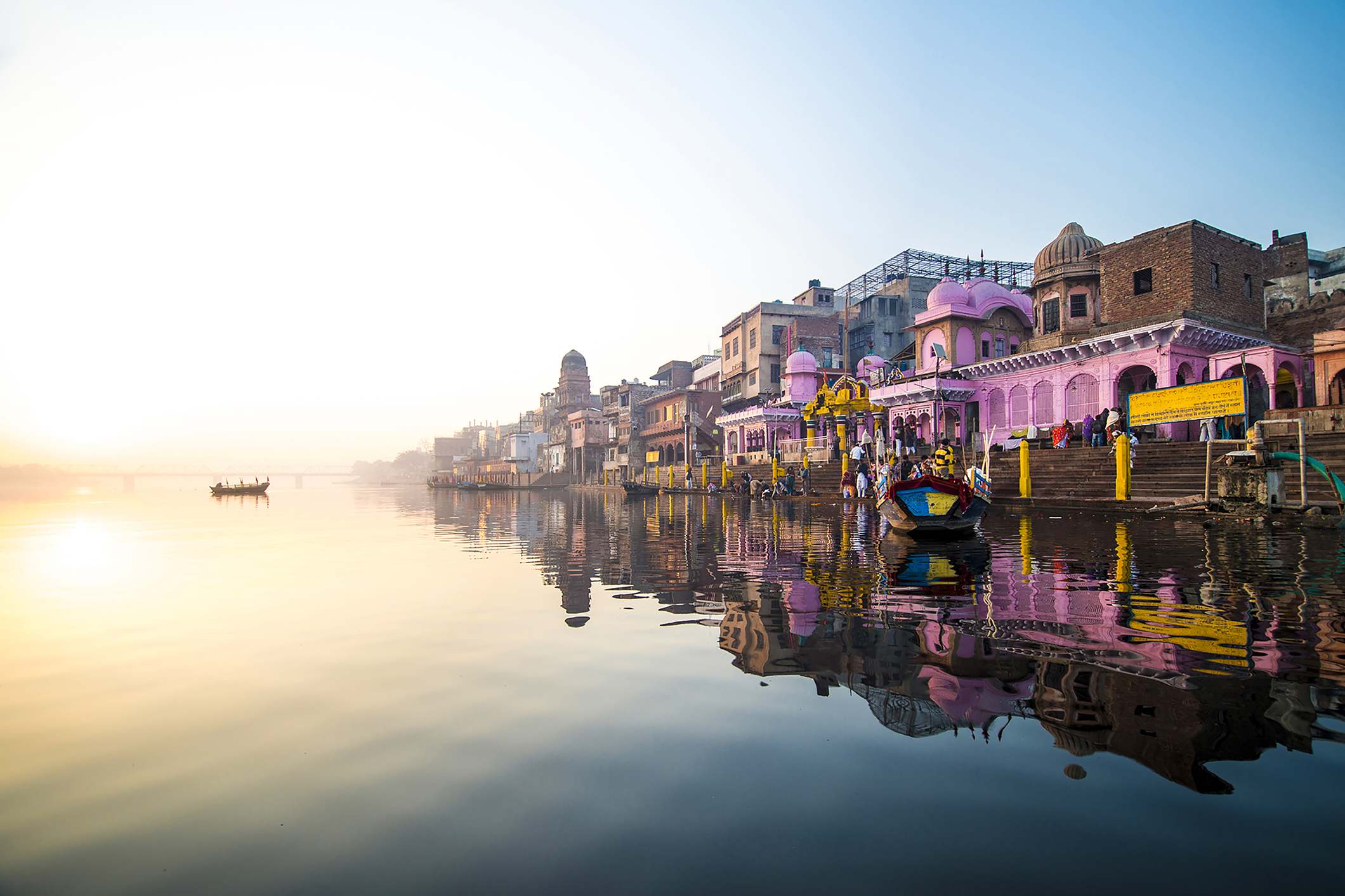 I did, taking two long trips in two distinct areas of India. Each time I was seduced by an idea which originated from outside our company. Each time my initial reaction was, Really, are you mad? And each time I loved it and now I would happily and eagerly sign up for another trip anywhere in India. But let me start at the beginning.
Would I recommend cycling in India? Absolutely!
Years ago, our company, or perhaps it was just me, thought we had a brilliant concept that we called Dream Tours. Anyone who has access to the internet could go to our website and pitch a tour idea, of any length, duration or level of comfort. If critical mass of individuals online showed an interest, we would go ahead, do the research and then put the tour up on our website for people to sign up for. If the tour gathered enough participants, the originator of the idea would be rewarded with a free trip. Out of the many tours submitted to the Dream Tours pages, the most popular one was a cycling tour in India, running from the Taj Mahal in Agra to Kanyakumari, at the southernmost tip of the subcontinent. We researched it, scouted it and people signed up. I was sceptical, after all cycling in India doesn't have the reputation of cycling in Italy, France, or Spain, but I joined the tour and absolutely loved it. Our current Hippie Trail is largely based on that original route.
A few years later, one of our Indian support team members pitched us another trip in India, this time across the northern part of the Himalayas, featuring a number of mountain passes over 5,000 metres. Are you kidding me, I said to myself. A couple of years later, after some encouragement from my staff, I went to check it out myself. It was doable but would anyone sign up? Would I and our participants actually be able to cycle at such attitudes? Two years later, the inaugural Trans-Himalaya Tour was running and after all my initial scepticism, I have only wonderful memories of it.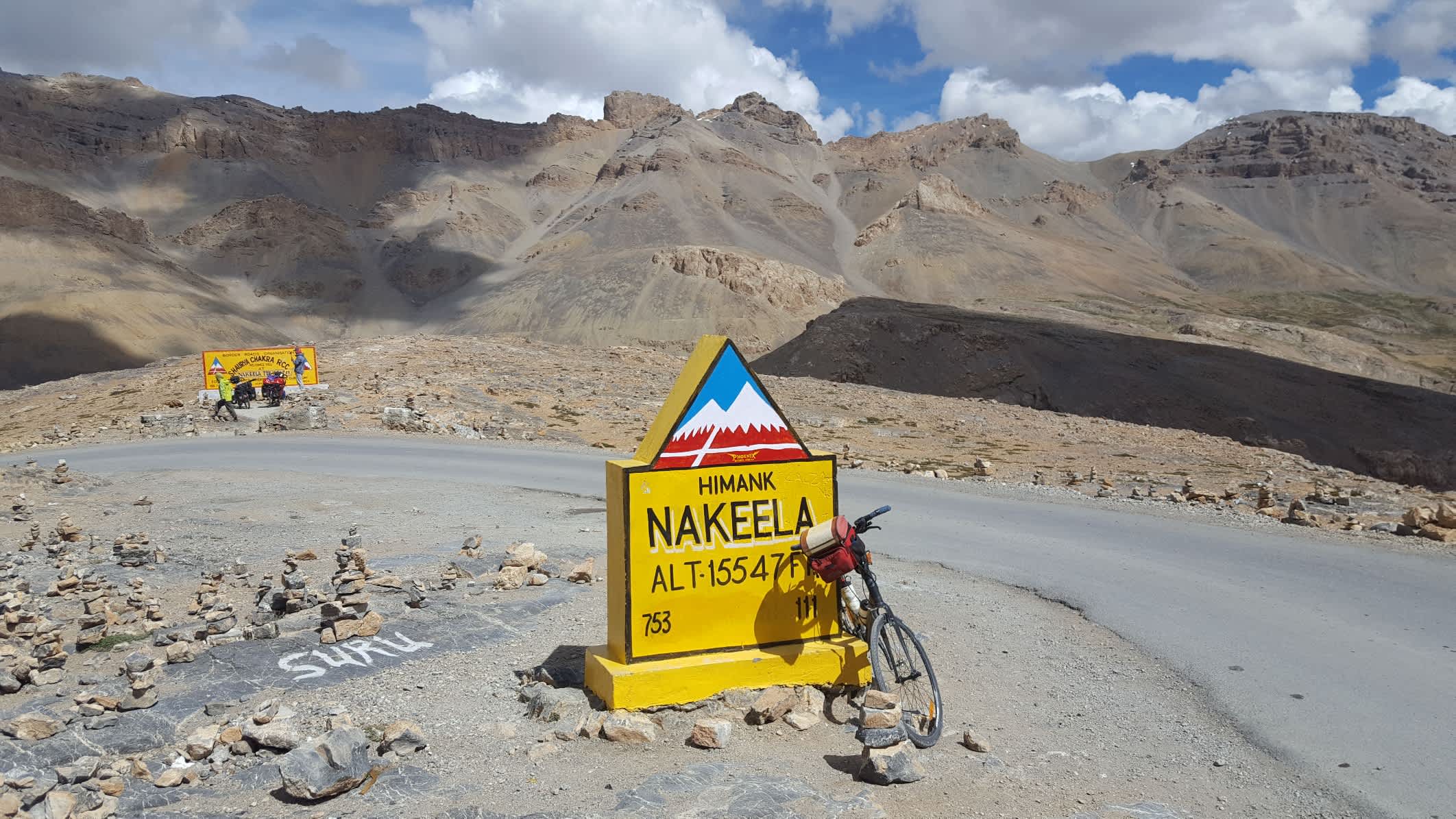 So, what is cycling in India like? Well, it is like nowhere else in the world. Stimulating, exhilarating, maddening, spectacular, annoying, unpredictable and unexpected. But, you ask, is it safe? Most people in India still live in rural areas which means that there are an abundance of quiet, country roads everywhere and in every direction. These are the routes that we seek out during our exhaustive preliminary scouting trips.
>>RELATED: How Safe is it to Cycle in India?
That being said, India is a populous country and if you are going to travel anywhere from point A to point B that is longer than 50 km and is not in a national park, you will almost always suddenly come across a chaotic scene of noise, traffic jams, colours and  noisy markets. Whatever you see and hear, whether it delights you or worries you, there is nothing to be afraid of. You just get into the 'flow' and learn not make any sudden erratic movements. And since the 'flow' in India is slow, as a buddy of mine, a Professor of Public Health and a cycling activist, used to like to tell politicians and planners, "nobody dies in traffic jams".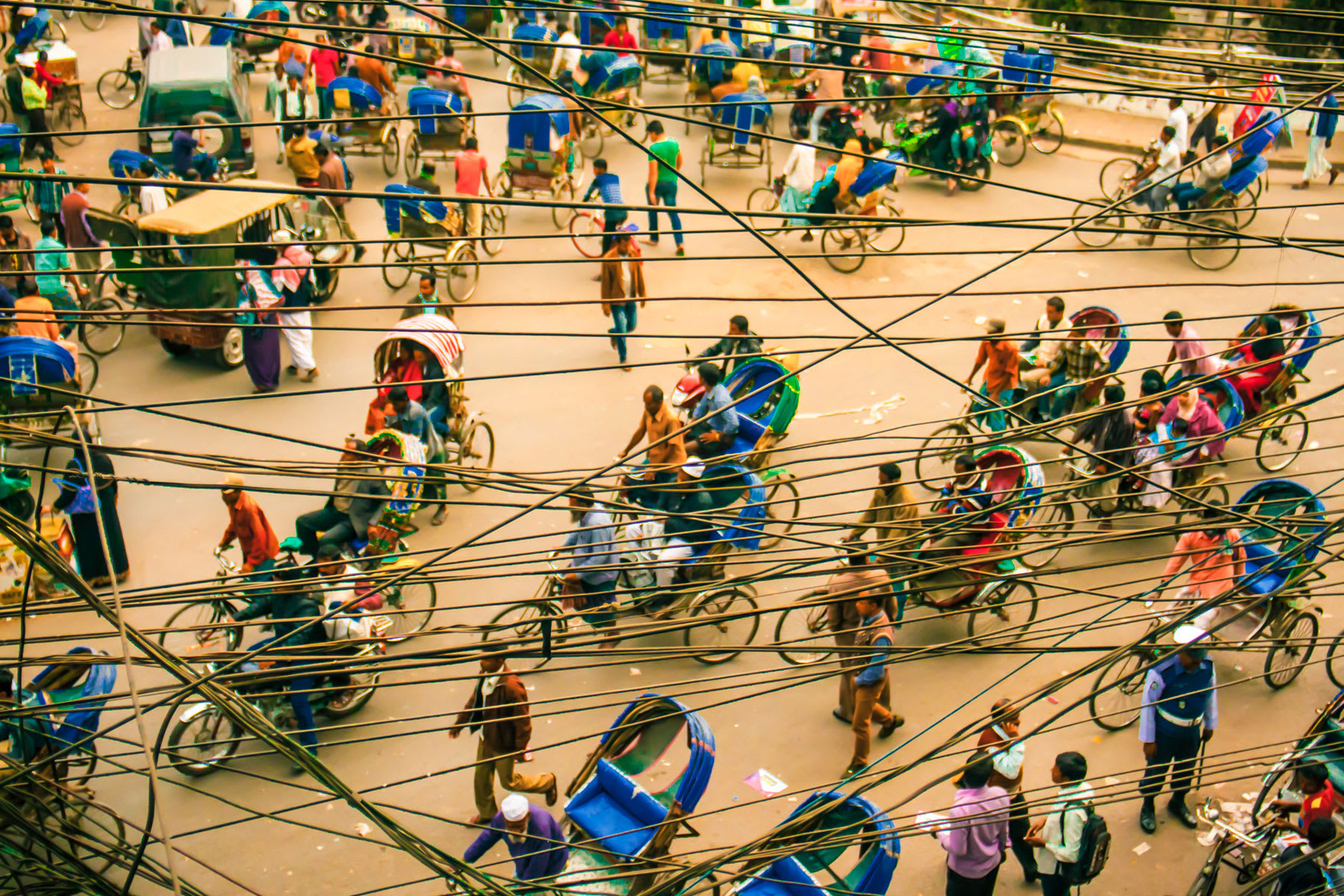 If you do make an erratic movement for one reason or another, because the mass of bicycles, rickshaws, motorcycles, cars – the majority of them much smaller than what we see in North America – and the speed is slow, the law of physics applies and the impact in case of collision (mass x speed) is significantly less dangerous than being hit by a car in North America. I even wrote an article about this here in Toronto.
There you have it. Would I recommend cycling in India? Absolutely! Personally, nowadays I dream of a cycling tour that I came across in  the Rough Guide to India in the suggested itineraries section. The itinerary is called North & South, that kind of circumnavigates the entire subcontinent. Can you imagine? Too bad Dream Tours is no longer on our web pages, but that is another story.
Editor's note: TDA Global Cycling offers both the Hippie Trail and the Trans-Himalaya in 2023 and again in 2025.