Blog
REGISTER NOW
LOGIN
SIGN UP FOR OUR NEWSLETTER
Bulgarian Scout
I'm in Veliko Tarnovo having lunch overlooking the Yantra river at the point where it makes a u-turn in between the high cliffs where this town sits. The beautiful scenery and relaxed atmosphere makes it a fitting spot to recap my short scouting trip to Bulgaria. In previous years we had cycled through Bulgaria via the Black Sea Coast and the towns of Shumen, Varna, and Burgas. With drastic increases in traffic along the coast, it was no longer feasible to cycle that way… and besides, we like to mix things up and keep each year of a tour unique unto itself. I really look forward to scouting new routes because it isn't just a new road to travel with our cyclist, it's an introduction to a new place that is never quite what you expected and its a chance to meet people who you would never have the chance – or reason – to meet otherwise. A good example of this are Lazar, and Manuela and Marco.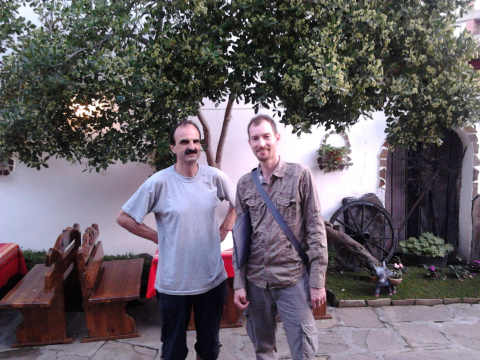 When I met Lazar, he took time out of a busy day preparing for Sliven-Varna-Sliven – the non-stop cycling event known as a brevet which he created. He is also an accomplished randonneur himself – having participated in Boston-Montreal-Boston, Paris-Brest-Paris, among several others around the world. He showed me around his town and we hunched over maps, trying to determine the best routes in the region – he knew most of them. He made a few hotel bookings where language was making it difficult for me.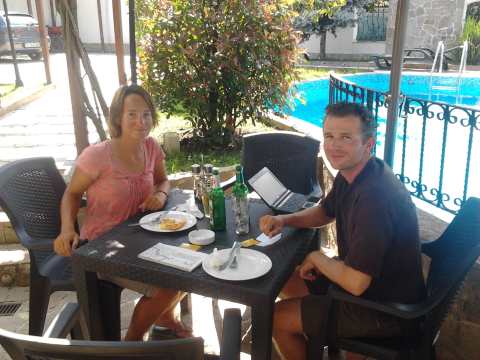 With my head full of this new knowledge I pushed on further south and arrived the next day to Malko Tarnovo – the southernmost town on our Bulgarian route. There I met Manuela and Marco from Germany who had been cycling for a good part of two years. Starting in Australia they had just crossed from Turkey and were heading back home to Dresden. They were in need of a map of Bulgaria and suggestions on a route to take. Having just driven from the very north to the very south and taking copious notes along the way, I had a few suggestions and a spare map to share with them. It was a nice chance to pass on the good cycling generosity shown to me the day before by Lazar.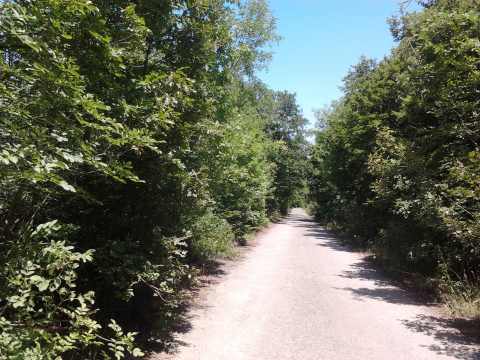 I think the new route will be alot of fun. Of course it will – it usually is. There are some really lovely roads with pleasant scenery and some stretches that will feel almost like a vacation – light rolling hills, with farm fields and forests stretching out in all directions, limited traffic and just enough villages along the way to find a snack, or a pop, and to practice your Bulgarian.
And when the riders ask me (and they always do)… Is the new route is hilly? Are the roads all smooth and paved? I won't hesitate to shake my head side to side just as I saw so many Bulgarians doing. Yes, there are the occasional (or somewhat frequent) stretches of rough roads and nasty climbs. There is always a trade off – if you avoid the busy highways, you are likely to run into a mountain or two. I am still trying to think of how I will break that news to the cyclists. Best to start with the good news in Paris.