Blog
REGISTER NOW
LOGIN
SIGN UP FOR OUR NEWSLETTER
Viva Mexico!
"Seguro, hombre?" – asks me Jon, our chef, everytime I tell him something. "Frijoles con queso", he replies to any question I ask him. "Buenos dias" was the greet amongst the riders this morning, when we all got together for breakfast just before 6 o'clock in the morning.
we didn't see anyone until dinner time, when they all arrived with bottles of tequila.
Yes, we made it to Mexico. We are now camping in a very interesting abandoned resort at the entrance of Baja California. Everyone was very excited to enter Mexico, but it is very clear how impressed the group is with the kindness and hospitality of Mexican people. Any apprehension seems to have vanished and our small group has been having a great time. The border crossing day was a short 40 km ride, which gave us all enough time to explore the interesting border town of San Luis Rio Colorado. Once the vans made it through and people had their bags and were able to check in and take a shower, we didn't see anyone until dinner time, when they all arrived with bottles of tequila. Margaritas for the next days! And Mexican mustaches.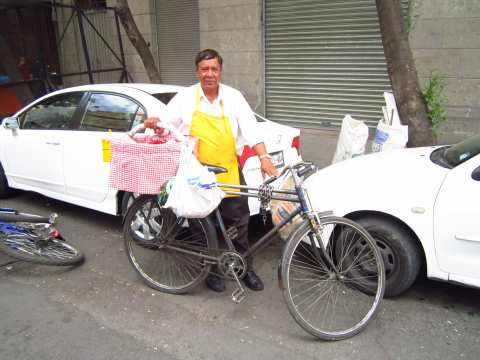 Mexican people are really friendly. I was welcomed in one hotel by Lupita (who I only saw once, during the scout) with a really nice hug and lots of attention. When sitting down on a street stand for some tacos, it didn't take a minute until the lady sitting next to us started a conversation. It was like that for the whole scout and I am sure it will be like that for our entire stay in Mexico. What a country! What great food! What lovely people! The drivers have been very careful and… well, enough of saying how great this is.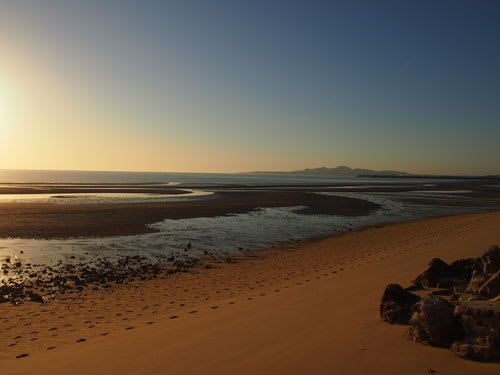 Soon we will hit the beach, which will be treat after riding for so long under such extreme heat. The last two days into Yuma across the Arizona desert were really hot, hitting almost 45 C. Since we have entered Mexico it has been hot but all of a sudden 40C doesn't feel so bad anymore. It is amazing how small things make such a difference under such extreme circunstances. A surprise refresh stop with ice cold drinks and Cliff bars can be one of the highlights of the trip for these brave warriors who have faced all kinds of weather and roads since we started 2 and a half months ago in Alaska. I must say it has been a hell of a trip (in a good way). We spent many days in National Parks along the way but we also saw so many places where tourists rarely get to. Actually, to say we saw these places is not enough. We lived every single inch of them.
Space still available on the last section of the North American Epic – Conquistadores (Mazatlan – Mexico City) – and it is 30% off!