Blog
REGISTER NOW
LOGIN
SIGN UP FOR OUR NEWSLETTER
Rider Profile: Ian Wright
The highlight of the tour has been the whole of Ethiopia. The landscape and the scenery. Lalibela.
I am continuing my trend of interviewing riders living in the UK in hopes of hearing some insightful words regarding tea. Ian Wright is a veterinary surgeon with dual citizenship in the UK and South Africa. With his dad being South African and his mom, Zimbabwean, Ian has been visiting Africa as long as he can remember. He has always done a bit of cycling but really got into it during his years at "uni" as the Brits say.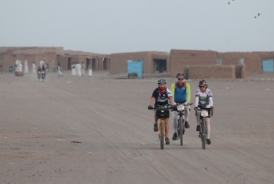 Ian has done quite a bit of bike touring already, including a coast to coast trip in the UK. Several years ago Ian decided to traverse Africa by bike, unsupported, and set out from his parents home in Cheshire. He planned to use the UK as a warm up and fly to Africa from Rome. Unfortunately, a knee injury kept him from completing his journey and he had to cut his trip short. Ian had thought about doing the Tour d'Afrique when he was planning his solo tour but decided against it as he wanted to take time here and there for charity work.
just remember how lucky we are to be here and what an amazing opportunity it is. It is so easy to look around and see something awesome.
Ian had seen a feature on Lalibela in National Geographic when he was a child and ever since then had the Ethiopian town had been on his bucket list. This year the timing was right again for a bike tour and with the new route in Ethiopia going through Lalibela, Ian signed up for Tour d'Afrique. It was perfect timing for a chat with Ian since we recently wrapped up the "Biblical Ethiopia" section. "The highlight of the tour has been the whole of Ethiopia. The landscape and the scenery. Lalibela."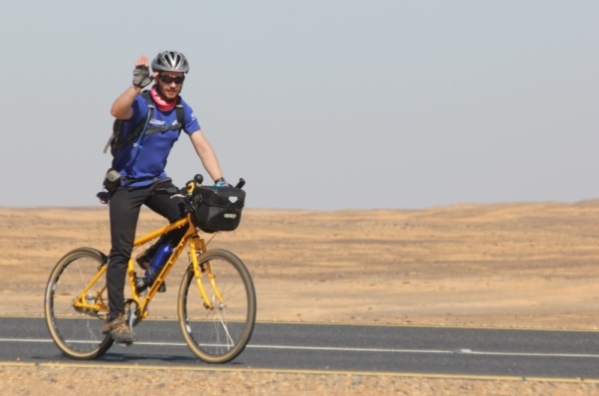 I asked Ian two very important questions: animal and tea preference. His furry friends of choice are cows and dogs and his favorite tea is "proper English tea. Yorkshire tea." He also says that taking your own tea wherever you go is a must and unfortunately he failed on this trip. Words of wisdom right there. I never travel without my own stash of Bina-approved English Breakfast tea. I am running dangerously low and had to restock in Addis Ababa. Aside from sharing a love for tea he also has similar taste in bicycle components. Like me, Ian rides a Brooks saddle and has a Rohloff hub which I was thiiiiiis close to putting on 'le petite graveleur'.
Although it has been a challenge to make the long distances each day, Ian is always incredibly positive and fun to be around. His mantra for getting through the tough days: "just remember how lucky we are to be here and what an amazing opportunity it is. It is so easy to look around and see something awesome."
Some more rider profiles…
Jos & Gabriele's Secret Society