Blog
REGISTER NOW
LOGIN
SIGN UP FOR OUR NEWSLETTER
Choosing a Bicycle for Long Distance Touring
Click here to read our most recent 'choosing a bike' blog post.
This is the most common question we get asked by people contemplating a bicycle tour with us. For any cycle tourist – whether in a group or going solo, and cycling the smooth cycleways of western Europe or thru the rugged back roads of South America – choosing an appropriate bike for the tour is no easy task.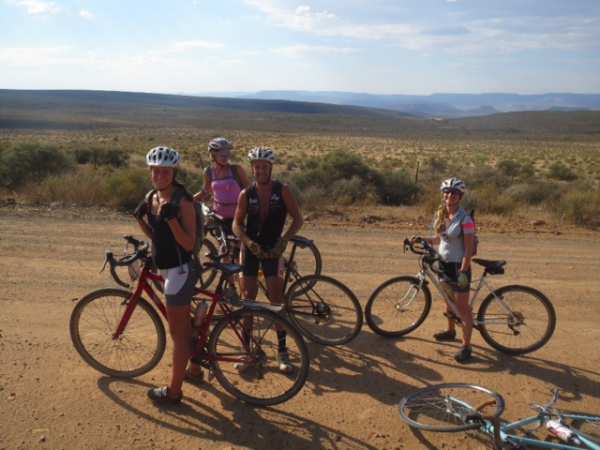 >>Related: What to Expect on a TDA Bike Tour
Three Basic Types
To help you make the right choice, we have broken down your options into the three most suitable options.
1.    Mountain Bike with Front Suspension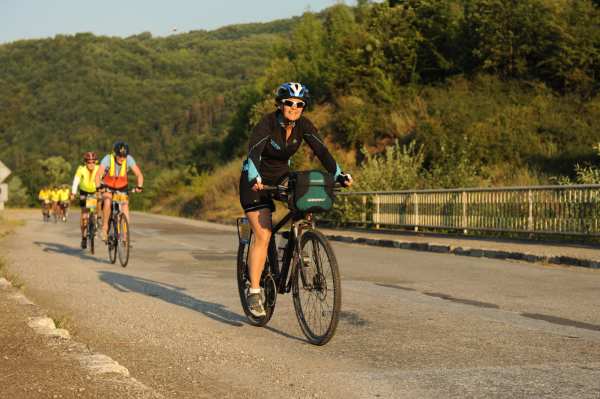 A 'hard tail mountain bike' is the most versatile choice for any bike tour. It provides suspension and relative comfort for the off roads, and with a thinner set of tires it provides a decent ride on paved roads. The drawback is that it will be a little slower, a little heavier, and a little less efficient than other bikes on pavement. Having locking front suspension is useful, as you can 'lock out' on the smooth roads and engage the suspension on the rougher roads. This bike is the most common choice on tours crossing rugged terrain.
PROS: versatility, durability, and comfort
CONS: less efficient on smooth roads, less mounts for panniers, more complicated parts
2.    Cyclocross or Touring Bike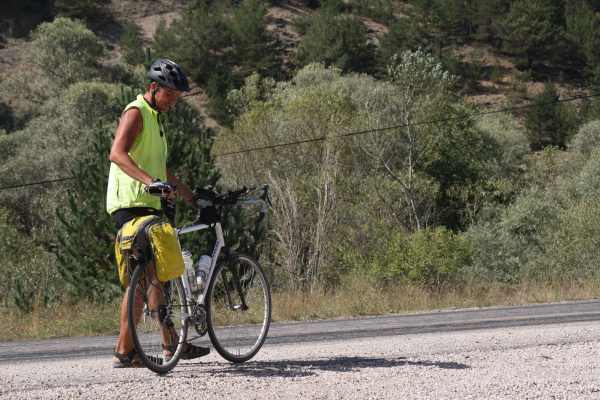 Cyclocross bikes are becoming more and more popular among cycle travellers, as they combine the ruggedness of a mountain bike, with the speed and efficiency of a road bike. These are quite similar in style and form to classic touring bikes. While cyclocross/touring bikes do accommodate wider off road tires they do not have suspension, and riders may be seriously challenged on the rougher off-road sections. Touring bikes, moreso than cyclocross bikes will have excellent mounts for racks and extra water bottles. Both these bikes are a good choice for places with better roads or on any tour where speed is more important to you than comfort.
PROS: efficient on the smooth roads, while still rugged enough for the rougher roads
CONS: no suspension, less comfort
3.    Hybrid Bicycle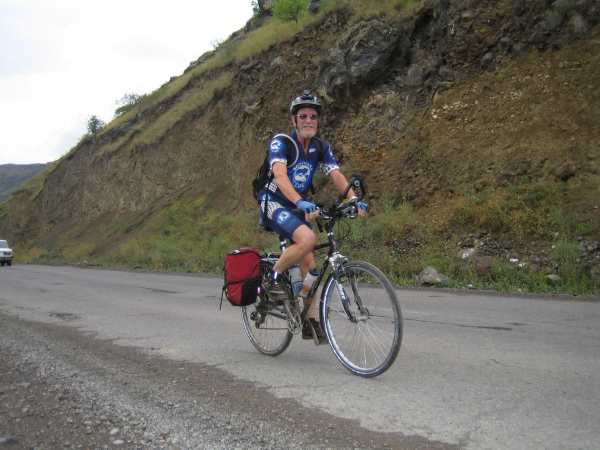 This bike has the same wheel size as a cyclocross bike, but with straight handlebars instead of road style drop bars. Hybrids sometimes have front suspension and suspension in the seatpost. Hybrids are designed more for comfort and leisure than for performance, and have more of an upright sitting position. This is a very popular style of bike for European cycling trips, that also works well in other places.
PROS: comfort, good mounts for racks and bottles
CONS: not always designed for rugged terrain
>>Use our Tour Finder to choose a bike tour that's right for you (and your bike)
5 Tips for Choosing your Bike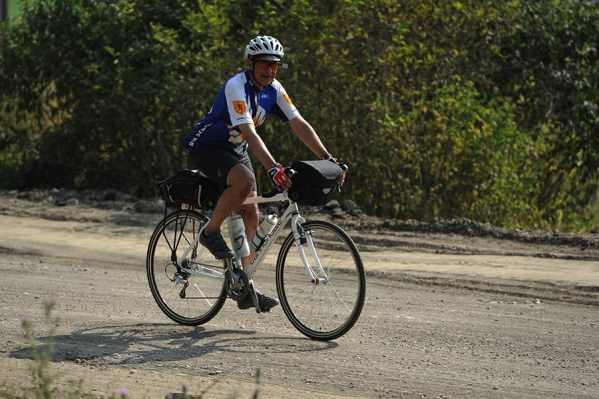 1.    Ask an Expert: Bike shops are a great place to get valuable insight into the latest bike technologies and to gain from the collective experience of the cyclists who work in the shop. Most bike shop staff are happy to share some advice and to let you test ride a few different models.
2.    Blogs by Cycle Tourists: Type in 'cycling thru [your destination]' and you are bound to find a blog from someone who has cycled there recently. Look at their photos and see what they are riding. Then send them an email, and most of the time, they will be happy to share their insights.
3.    Consider your Riding Style: What type of rider are? Do you like to sit upright to have a full view and worry little about speed? Or do you like to be tucked into an aerodynamic position and go as fast as you can, and as efficiently as you can? This will help you narrow down your options very quickly.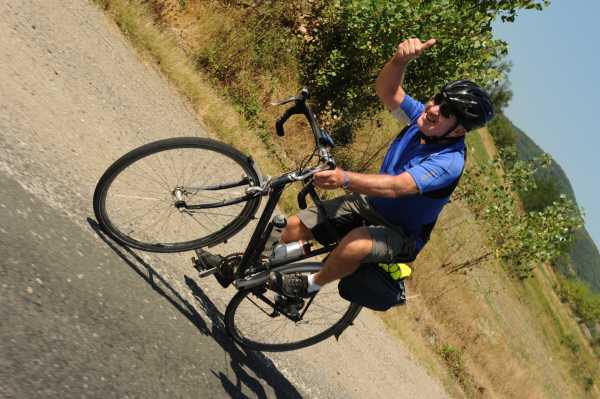 4.    Key Criteria: Durability and Simplicity: As you narrow down your choices, remember that two factors guiding your decision are durability and simplicity of the bike and its components. What frame material is it made from? What quality are the parts? How often will I need to replace them?
5.    Don't Panic: There are nearly limitless choices these days. Each bicycle manufacturer has several models in each category, and so choosing can feel overwhelming. Whatever bike you end up with will have its advantages and disadvantages. There really is no perfect bike. The bike you choose will not be the pivotal factor that makes your trip a success or not.
>>Read: Why Ride with TDA Global Cycling?
Further Reading
If you want to read further on this topic, there are several excellent posts at these websites which will give you another perspective on the topic: