Blog
REGISTER NOW
LOGIN
SIGN UP FOR OUR NEWSLETTER
What's for dinner?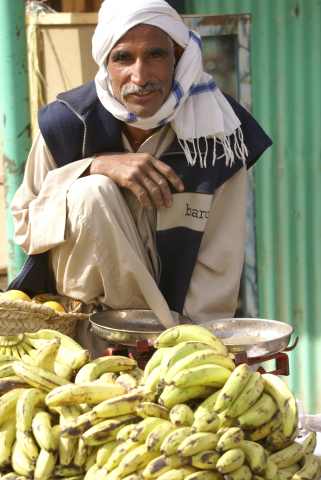 Cycling, it seems to me as a bicycle novice, creates a monstrous appetite in even the smallest of participants. The Tour d'Afrique quickly becomes a race from meal to meal. You wake up to eat, cycle to lunch to eat, pedal to camp to eat before you sleep and then wake up… and so on. Much of the TDA staff spend large parts of their day trying to create something new, nutritious and balanced..
The shopping begins from the most exciting, colourful markets in Sudan with, surprisingly, the biggest variety of local and imported fresh produce anywhere on the trip and slowly gets replaced by less exciting, though fully stocked, supermarkets the further south you go.
Round two of eating my way through Africa re-inforces my advice to friends and family who would like to visit Africa on a cultural and culinary adventure – go to Sudan and Ethiopia for such highlights as fresh fish along the Nile and and exquisite Ethiopian juices.
Quick TDA recipe ideas.
Sudanese Foul (Classic Sudanese student food.)
Soak, then boil, any type of dry beans.
Tear up some old stale bread.
Slowly work in the hot beans with lots of the gelatinous juice. (if the variety of bean you've used creates too much juice, add a small amount of oats.)
Mix in some spring onions or herbs and boom! Delicious & filling!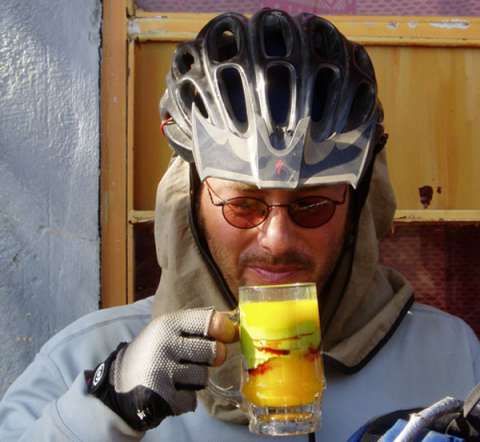 Ethiopian Sprits (Fruit juice)
Take equal amounts of papaya, mango and avocado and blend in a juicer. Add a bit of sugar if you like (the Ethiopians do!).
Layer in a glass mug. The bigger the better.
Serve with wedges of lime or lemon… boom! Delicious & refreshing!
–  Yanez, The Cook