Blog
REGISTER NOW
LOGIN
SIGN UP FOR OUR NEWSLETTER
Real and Perceived Dangers of Cycling Tours
When you stand in a booth at a bike show – as I have done recently in Montreal – in front of potential participants who are looking at the scope of our tours on 7 continents, the question of safety is usually at the top of their lists. But the 'safety' question is a difficult thing to respond to as a recent article by Seth Kugel in the NY Times called 'An Informed traveler is a safer traveler' points out. In the essay Mr. Kugel quotes David Ropeik, a risk consultant and the author of 'How Risky Is It, Really?', "How scared or not you are, is an emotion not a statistic, and in the battle between your gut and your brain, your gut will win".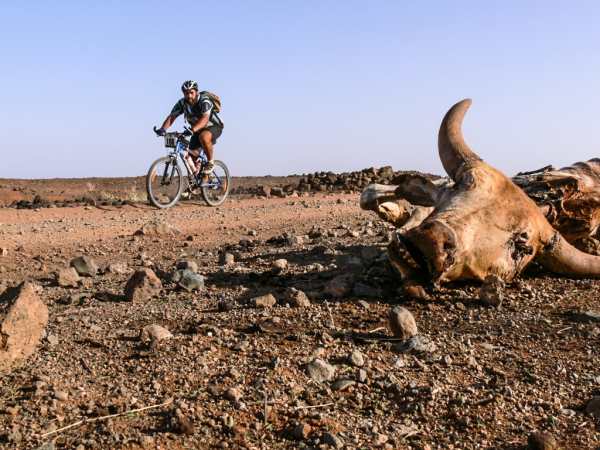 Don't we all know it! So, as a business that many perceive does dangerous things in dangerous places, what do we do? Well, we do exactly what the article says: "nudge your gut toward rationality by feeding it accurate information."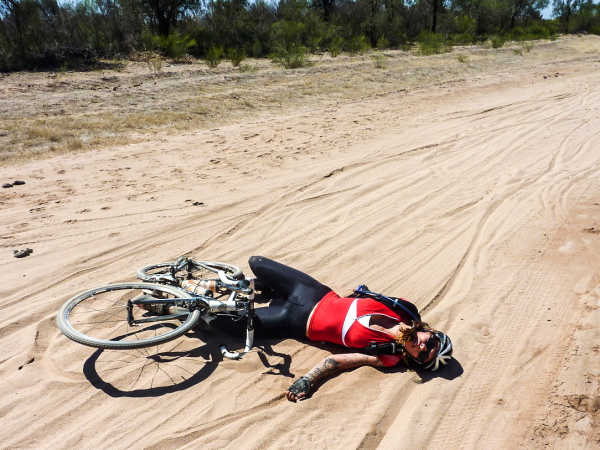 And nudge we do. We answer questions from those who are interested but also from those who think we are simply nuts. We point out that safety is our primary concern, second to none. We point out our years of experience, our safety record and our knowledge of the areas in which we operate. Periodically, we write something about the subject in blog posts such as "Your Risk of Immediate Death", in which we quote another risk expert, David Spiegelhater from Cambridge University, who says, "I hate when someone tells me that something is risky. Well compared to what?" It is a line that I used often before I heard of the professor, and even more since I read about his work.
In another post, 'Encounters of the Unwanted Kind', I wrote about my very, very close encounter with a wild elephant while cycling, from which I escaped thanks simply to good fortune. However, the incident, even though I was seriously hurt and spent two years recuperating, has not reduced my passion for travel nor for cycling. In reality, it increased my zeal for living and doing – see another post of mine, "Seek Discomfort". Others within our small organization have also written about safety – 'Is Mexico too Dangerous to Cycle', 'Avoiding Trouble', '7 Myths about Long Distance Cycling'.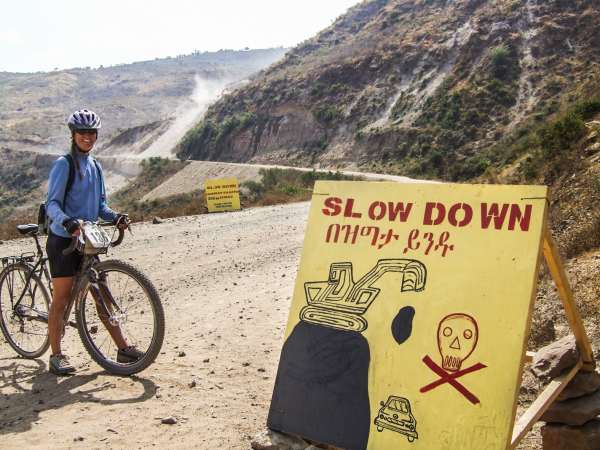 'Nudging' however does not solve the worry. Individuals predisposed to certain behaviour will rationalize the outcome they desire. We all do it, it's just a question of in which area of our lives this happens. But facts do speak for themselves. As the article in the NY Times states: "According to the latest figures available from the State Department, 223 Americans died abroad in car, bus or motorcycle accidents between July 2014 and June 2015. Other causes of death (homicide, suicide and drowning) also far outweigh terrorism. Sixteen Americans died of "terrorist action" in that period, all but four in places you already know not to go: Syria, Libya, Afghanistan and Somalia".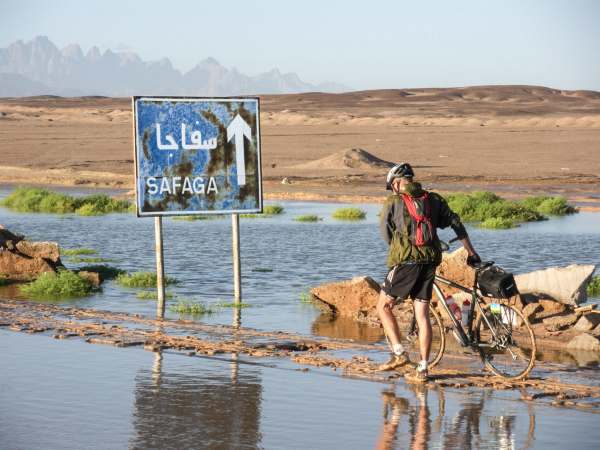 Will the NY Times article, or this humble blog, convince anyone that cycling across Africa, Asia or Central America is a safe activity? Probably not! But for those who still fear, remember that there is a danger in staying at home as well. Just think of the number of accidents you have heard about in the vicinity of where you live. Toronto, where I live, and one of the cities that periodically comes up in top ten lists for World's best cities to live in, has had 8 people killed in shootings and 3 in stabbings so far in 2016. And in 2015, 38 pedestrians, 4 cyclists, 9 drivers, 7 passengers, and 1 motorcyclist died here. Perhaps to be safe, I should just stay at home and live online. But then again, I may just slip in the shower.