Madagascar Route Research – Follow #TDA8thContinent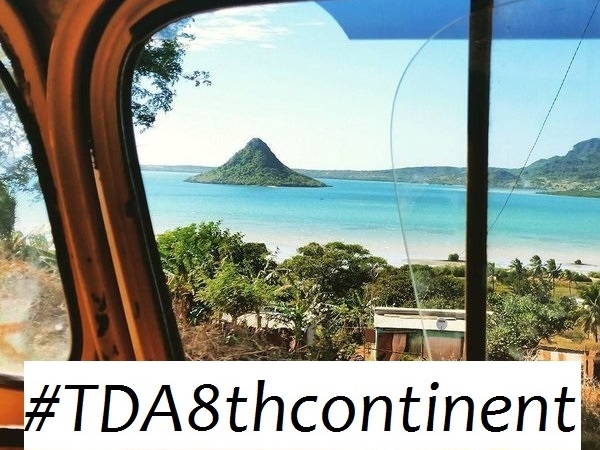 It's been over two weeks since Sharita and Emily landed in Madagascar and began researching a route for a new tour scheduled for the spring of 2017. The pictures they have been posting on social media have been.. stunning. Ya, I think that's the word.
Here's a brief summary in 15 Twitter and Instagram posts. Follow #TDA8thContinent for more to come as they post daily from the road.
Local transport in Madagascar – Zebu Sarety #madagascar #TDA8thcontinent #cyclingmadagascar #zebu pic.twitter.com/VU3lQd7hv5

— TDA Global Cycling (@tdacycling) May 21, 2016
Nosy Be Island – Rest day stop #madagascar #TDA8thcontinent #cyclingmadagascar pic.twitter.com/ee0VIGmq19

— TDA Global Cycling (@tdacycling) May 23, 2016
Sea views around Antsiranana #TDA8thcontinent #madagascar #emeraldsea #northernmadagascar #cyclingmadagascar #taxi … pic.twitter.com/gudVtvCrfV

— TDA Global Cycling (@tdacycling) May 26, 2016
Barefoot across Madagascar #madagascar #TDA8thcontinent #barefoot #cyclingmadagascar pic.twitter.com/SG0lbRs5oL

— TDA Global Cycling (@tdacycling) May 30, 2016
Coffee grinders and wooden spoons #coffee #woodcarving #malagasy #madagascar #tda8thcontinent #cyclingmadagascar pic.twitter.com/4CRyjGIdw1

— TDA Global Cycling (@tdacycling) May 31, 2016
Hanging on for dear life #bicycle #kids #madagascar #localtransport #madagascar #malagasy #tda8thcontinent #cycling… pic.twitter.com/mnrC4TT00b

— TDA Global Cycling (@tdacycling) June 1, 2016
---