2017 Orient Express to Finish at the Black Sea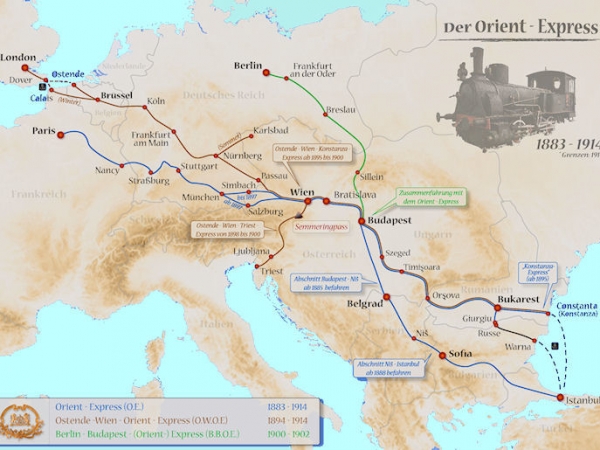 The famous Orient Express train service had many routes through Europe in the last century. Our own Orient Express cycle tour has started in Paris and ended in Istanbul since its inception in 2005. It has proven to be an excellent route and each year we have been able to fine tune the programme and search out great accommodations each night.
However we sometimes get itchy feet inside our cycling shoes and with some cyclists expressing concern about recent events in Istanbul, we thought that perhaps now was the time to make a small modification to our route.
>>Learn more about the 2017 Orient Express
We also took this moment to re-work the section options available to you, making them a little shorter and highlighting three key elements: France, the Danube River and Eastern Europe.
From Bucharest to the Black Sea at Varna
As you can see from the map above, Varna has always been a historical feature of the Orient Express. This beach town on the Black Sea coast in Bulgaria attracts sun seekers from across Europe. We will cycle into Varna and celebrate the end of our grande voyage by dipping our wheels in the Black Sea.
Wander Through a Stone Forest, in a Desert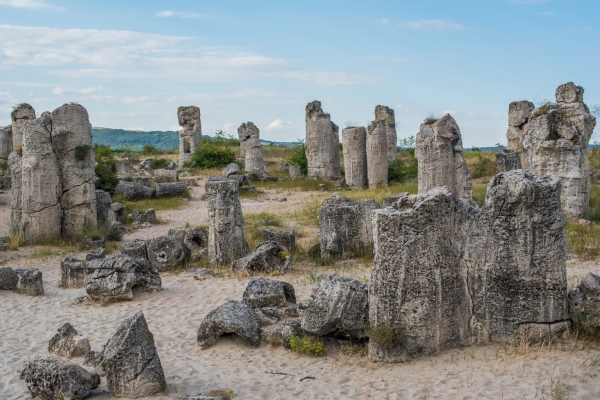 Right alongside our route just before you reach Varna, you will have an opportunity to stop at Pobiti Kamani (the Stone Desert). This sight is rare, not only for the mysterious geological formations, but for the fact that this is one of the few desert environments in all of Europe.
New Shorter Sections Now Available
With the addition of Varna, we decided to redistribute the section options for the tour – giving you new ideas for joining our famous cycling route.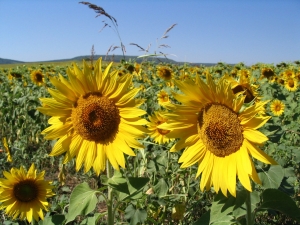 The Joy of Life – a well known French expression that is certainly suited for this section. Following mostly serene backroads towards the German border and passing interesting villages like Provins, a UNESCO World Heritage site, and France's "Champagne" region, you will quickly learn why cycling in France is such a pleasure and why French cuisine is such a delight.
>>Read about our special French feast in Troyes, France
Starts: Paris, July 9
Finishes: Freiburg, July 15
5 cycling days, 1 rest day, 500 km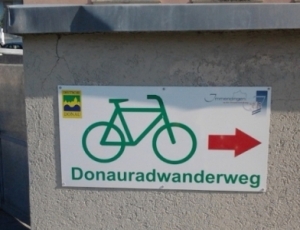 A day's ride from Freiburg takes us to Donaueschingen, known as the source of the Danube River and the start of the Danube Cycleway. The bike route hugs the river's north edge at times before crossing bridges to the south or following along one of its many canals. At other times it zigzags on paved paths through corn and wheat fields and into interesting villages that seem to appear just as you are ready for a coffee and pastry stop.
>>Read more about the Danube Cycleway from our previous tours
Starts: Freiburg, July 17
Finishes: Budapest, August 3
14 cycling days, 4 rest days, 1,350 km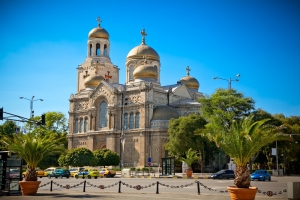 With this section starting in Budapest, we will be cycling through countries that were aligned with the former Soviet Block during the Cold War. The term Iron Curtain was popularized by Winston Churchill in a speech he gave in Fulton, Missouri in 1946 to explain the dividing line that cut through Europe between the opposing Cold War powers.
Starts: Budapest August 5
Finishes: Varna, August 20
14 cycling days, 2 rest days, 1,350 km
We hope to share some good times with you next summer!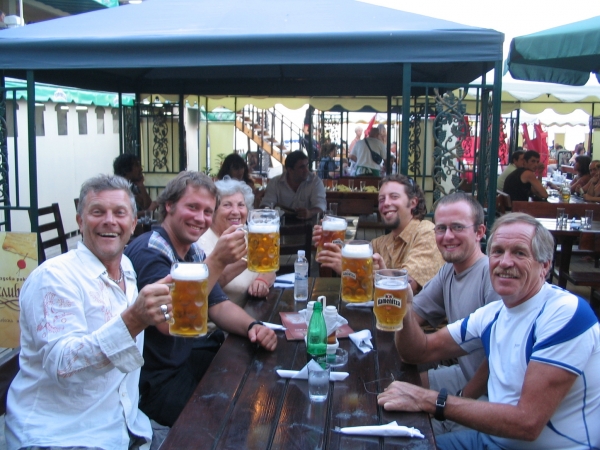 ---