Blog
REGISTER NOW
LOGIN
SIGN UP FOR OUR NEWSLETTER
Bicycles & Genocide
"The great courage is still to gaze as squarely at the light as at death." –  Albert Camus
The last time I was in Rwanda, more than twenty-five years ago, I was working on a couple documentary films – 'Burden on the Land' and 'AIDS in Africa'. Each time I finished interviewing our subjects for the film our government appointed assistant and translator would murmur under his breath: "things are not the way they seem". I confronted him  and asked him directly what do you mean, what am I missing, but he would just turn and walk away. I never did get an answer from him.  A few years later, watching as the Rwandan genocide unfolded, I finally understood that indeed, things were not the way they seemed.
Our company, TDA Global Cycling, and its world-wide cycling expeditions allow the adventure cyclist an opportunity, not only to enjoy wonderful sights and cultures but also to visit places where humanity's worst instincts have played out. For example, if you partake in our Orient Express or the Trans Europa tours you will be close enough to visit the infamous Mathausen and Auschwitz death camps set up by the genocidal Nazis.  If you happen to choose the Bamboo Road, you will have an opportunity to pay respect to the victims of the murderous Pol Pot regime.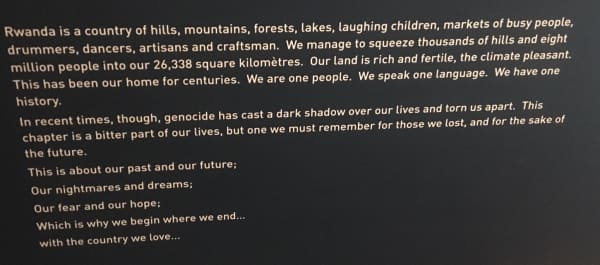 So during the current tour's two rest days in Kigali, myself, our staff and many of the participants of the 2017 Tour d'Afrique took the time to learn about the victims killed in the planned rage of violence, one that only covered 100 days but managed to murder up to one million human beings and destroy a whole society in the process. Going through the genocide museums, whether in Auschwitz, Phnom Penh or here in Kigali, it is simply impossible to understand what force takes over as friends and neighbours pick up a gun, machete or a knife and start killing innocent men, women and children. As hard as it is to see the pictures, watch the videos and read the horrendous statistics, this too is a part of why we come on these tours. After all, education and knowledge are probably the only safeguards there are to prevent such tragedies from happening again and again.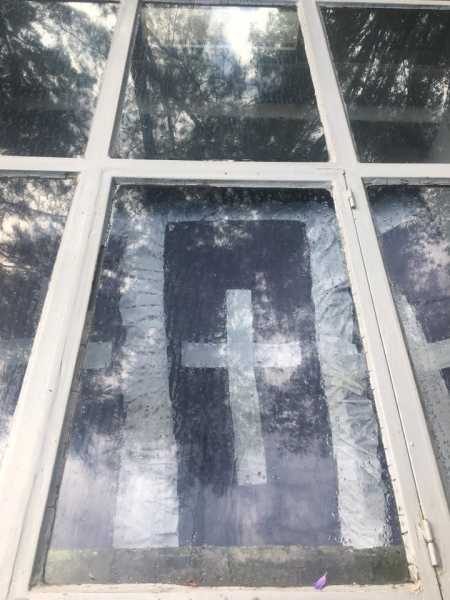 Thankfully, horror is not the only message one gets from visiting these places. One can also read about individuals who took heroic actions to save others at deadly risk to themselves and their families. Most importantly, one can also see the human spirit rising from the ashes as individuals and whole nations recover from utter destruction and rebuild their lives and their country, showing just how indestructible the human spirit is.
After the visit this morning to the Kigali genocide memorial centre and museum, I needed time alone to digest and contemplate what I had seen and to take the opportunity to remember my own mother, herself a victim of the Nazi genocide who managed to rebuild her life and raise three children. She guided me in all my life's decisions, whether in helping hundreds of thousands of people in Africa through the organization CPAR that I co-founded or in setting up TDA Global Cycling.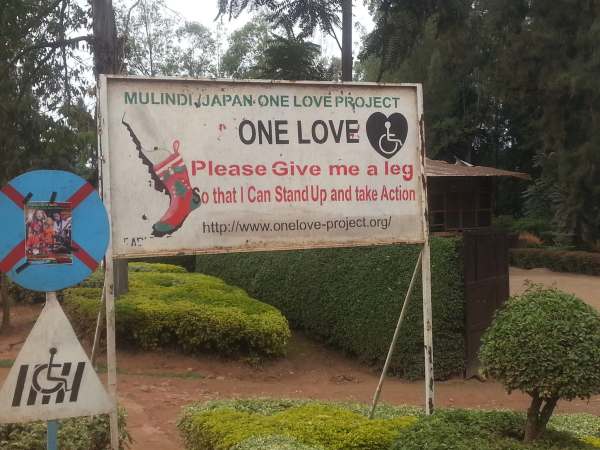 It was very appropriate that, while thinking about my mother, I came across the project: One Love – Please give me a leg so I Can Stand up and take Action.' I discovered that they were now celebrating 20 years of helping victims of the Rwandan genocide.
My day was not over yet. Walking over to a nearby restaurant, I saw the local Sunday newspaper and, while waiting for my food, I came across an article that brought the day's experiences together. There on a sports page was a story about Rwanda's cycling team and their preparations for the upcoming Tour of Cameroon.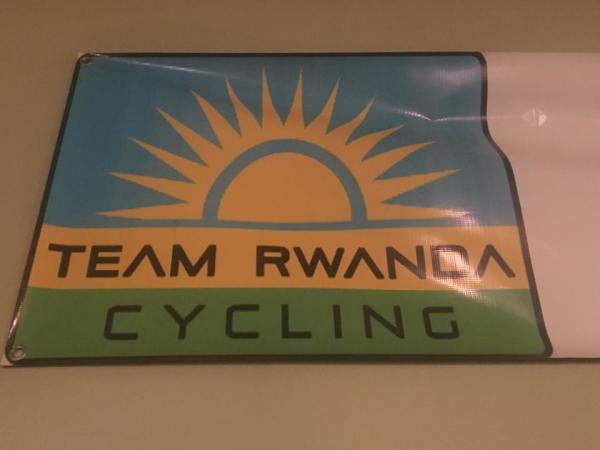 For those of you who have not yet heard the story of the Rwandan Cycling team, I suggest you watch the documentary 'Rising from the Ashes', the story of one American who stood up and took action. As Wikipedia explains, "Professional cyclist Jacques "Jock" Boyer moved to Rwanda in 2006 to help a group of struggling genocide survivors working to form a national cycling team. The team was composed of children left orphaned and traumatized by the genocide a decade earlier. Over the course of the story, both Boyer and the team "rise from the ashes" of their pasts with the help of their new achievements."
The film is about more than rebuilding lives, it is also shows what a bicycle can do for an individual. This impact is why we at TDA have set up a Foundation where, each year, we donate bicycles to help Africans, be they health care workers who use the bikes to extend their reach or women's organizations whose members require bikes in order to make a living. If, by chance, this story inspires you then "Stand Up and take Action". You can donate a bicycle to someone whose life will be changed forever. It would be most appreciated.
*photos courtesy of TDA 2017 rider Kim Payne