Blog
REGISTER NOW
LOGIN
SIGN UP FOR OUR NEWSLETTER
Snow Patrol
"I can't see any snow from here, it's probably fine!" one of the South American Epic riders says whilst looking towards the Andes mountain range in Argentina. The reason for their speculation is that we have heard that there is heavy snow on the Chilean side of the mountain range and that the border between the two nations is about to be closed for several days, effectively leaving us stranded in Argentina. The decision is made to bus the riders immediately across to Chile before the border closes, a tough but necessary decision.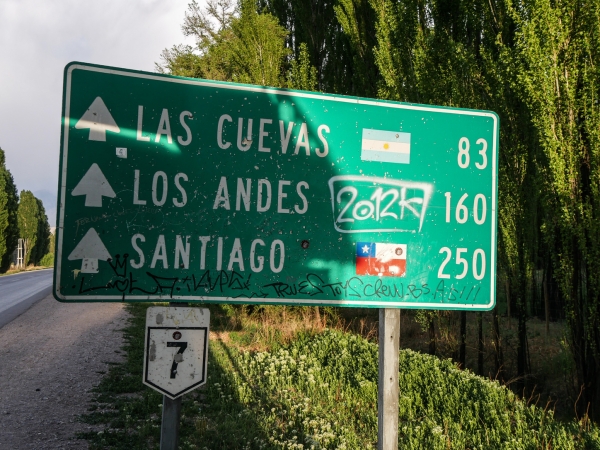 The drive up to the border is long and beautiful, but everything looks calm – "tranquilo" as they would say here. There is no snow on the ground. But soon, everything changes. Close to the summit of the pass, the snow begins to emerge. Small patches here and there. Then after passing through a long tunnel – BOOM! It is now a blizzard with snow cascading diagonally across the road. Cars and trucks are slipping on the road. Out of the chaos slowly emerges a sign "Bienvenidos a Chile". Who is building a border crossing here we wonder?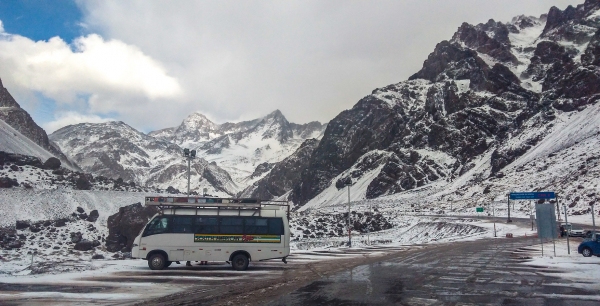 The border itself looks like the remote arctic research station from The Thing – there are radar dishes, snow plows and lots of other curious looking structures. Inside it is the usual border crossing madness – stamp here – go to this window – fill out this form – stamp here – scan this, etc.. After the long and rigorous process ends, the light is beginning to fade on top of the mountain – the blizzard has gone, and the stunning mountains of the Andes are now clearly visible. We drive down the Chilean side – happy to be through the crazy weather.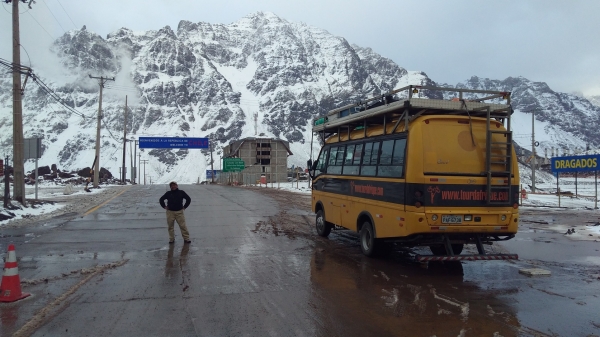 We pass a road block heading in the other direction – the border has been closed to all traffic. We had managed to slip through at the last minute – before the worst of the storm hit. The next day all the locals are astonished that we made it through – telling us that the pass is now closed for days. Sometimes you need a bit of luck and good planning.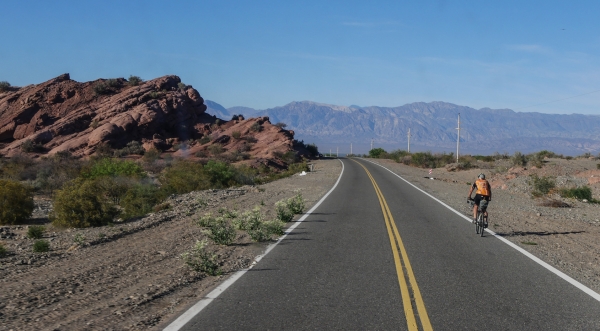 Luckily for the riders, they still got to ride in to the Chilean capital of Santiago for a well-deserved double rest day. It already feels a far cry from Salta in Argentina where we started this section. Riding through the vineyards of Argentina was certainly a big change from the tough and remote section at altitude through Bolivia. The scenery has still remained a constant highlight – with some beautiful red rock formations, canyons, and otherworldly looking geology. Even though it shares similarities with things we have seen in Peru and Bolivia, it is still distinct and very unique. When you think you've seen it all, South America keeps throwing up something new.