Blog
REGISTER NOW
LOGIN
SIGN UP FOR OUR NEWSLETTER
We Asked for Feedback and Here's What We Got from 288 Past Participants
With tours in a ba-zillion places and counting, and with an ever-growing community of participants (past and present) we thought it was time to solicit feedback from those who know us best.
So in January we sent out the first of what we plan to be an Annual Alumni Survey to all our 1500 past participants. We wanted to know what they like about cycle touring, what they think of TDA Global Cycling, where they plan to cycle next, and in what areas we can improve our tours.
With 288 cyclists completing the survey, we have a good set of data to work from. Here's what they told us…
Who Are These People?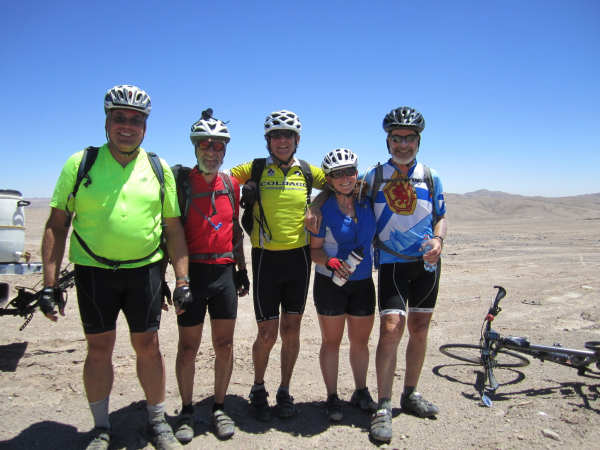 Of respondents it was a 60/40 split of male/female. That about matches what we already know and we have been happy to see the number of women participating in our tours increasing over the years. In terms of age, we have cyclists as young as 18 up to people in their early 80s if you can believe it. By far the largest segment of our riders is 55 years of age and older (63%) but a solid 30% are between 36 and 55.
Our participants come solo most often but many couples, or friends, father/daughter, brothers, sisters come on our tours as well. They hail from countries across the English speaking world and beyond with some past participants from places like Brazil, Thailand, Slovenia, and Ethiopia too.
>>Read 'Sharing Laughs Triumphs and KM's: The TDA Alumni Community
Loyal Customers
Over half of the respondents said they had done more than one tour with us. And a whopping 10% say they have done more the 4 tours with us. Related to this 40% of our riders heard about us through word of mouth. So our customers are not only doing multiple tours, they are spreading the good word to friends and family and helping us to find more and more adventurous travelers to take on these great challenges.
While very loyal, 53% of our customers have also done tours with other bike tour operators as well. When asked how we compare to those other operators it seems that for most people it was not an easy comparison. We are unique in that we focus on long distance cycling routes split into shorter sections. It was hard to compare their experience of other shorter cycling holidays. But one thing our customers seem to really appreciate about us is that we aren't pampering them. The words 'no frills' came up more than once. We allow a greater degree of autonomy during the riding day than many other tour operators.
How Would You Describe What TDA Global Cycling Offers?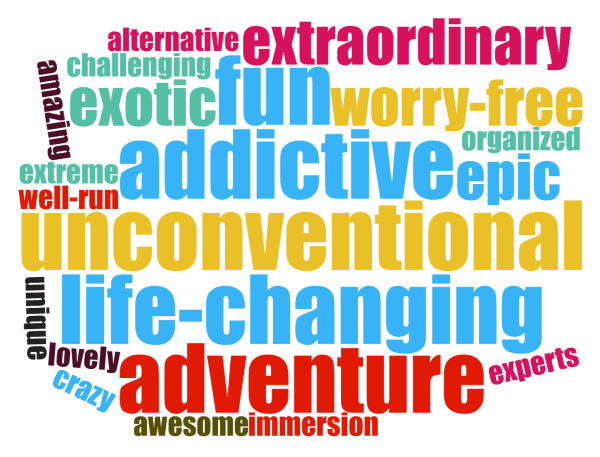 This was a fun question. There was a variety of ways that people described us. For any of you who have never done a cycling tour with us, maybe this gives you a little insight into what our magic ingredient is that makes these tours unique.
"An experience like no other…be supported but not forced into a pattern that stifles you."
"Uncurated adventure – a rarity in much of today's tourism offerings"
"Adventurous and offbeat. Value for money when compared with other tour companies."
"Amazing cycling tours…truly authentic and unspoiled manner but with comfortable accommodation (most of the time)"
"Astounding variety of long distance tours"
"Offering experiences from hardcore in very remote places to the more accessible"
"Challenging multi-week rides in spectacular places with basic but solid support"
"Premier provider of bicycle-based, wild adventures on a grand scale"
"[TDA] was able to provide a framework for a wide array of people's sense of adventure"
"It's not for high maintenance people (which I like)"
"It's an intermediate step between self supported trips and anything other companies offer"
"Brings people together forming lasting friendships, better understanding of life and cultures of people along the route"
"Realization of all your travel dreams…places you thought you'd never see made accessible."
"Opens the door to life-changing experiences"
"For those who have a sense of adventure…but don't want to be molly-coddled"
"Low-Cost Uber Cycling Adventure"
Top 3 Most Important Things on any Cycling Tour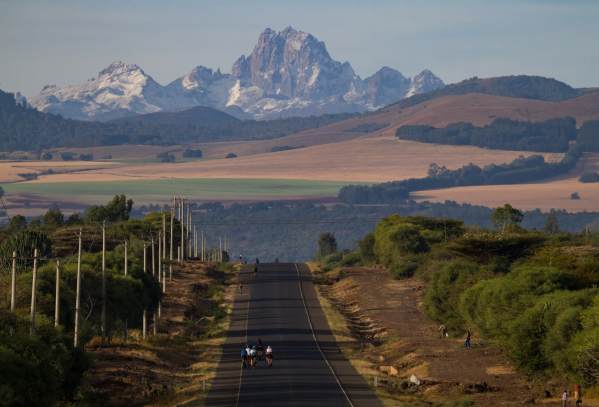 90% of respondents said that great scenery is most important to them. 82% also said that having excellent support staff was important and 76% also said that the camaraderie with the other cyclists in the group is key to any cycling tour.
Great scenery, good friends, and good support. That makes perfect sense to us.
(Rounding out the top 5 were 'quiet roads', and 'great food'.)
Where They Want to Cycle Next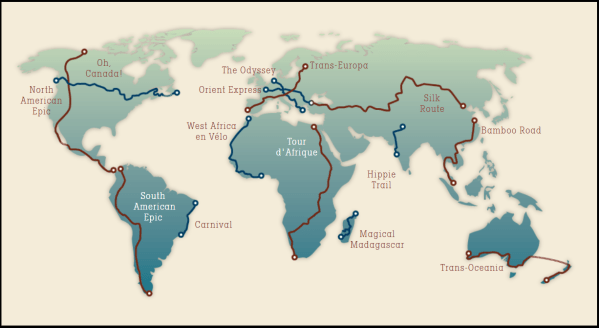 Asia and Europe seem very high on the list for many of the cyclists who completed the survey. More specifically places like Japan, Korea, Scandinavian countries and the UK, as well as Australia and New Zealand.
Well if the Pub Ride and Trans-Oceania don't cover some of their desires, we will have to start thinking about where we might have to plan our next tours. Hmmmm. ?
What We Should Focus On in the Future and Things to Improve Upon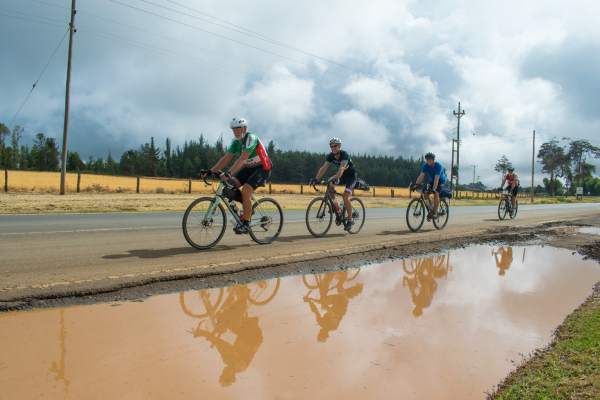 The top 3 responses to the question of what we should focus on in the future were:
Making the tours more affordable
Offering more local insights, side trips, and activities along the route
Adding more tours in new places
(These three were followed closely by 'Improving the tours we currently offer' and 'Improving our route notes, and GPS data'.)
We think all of these are good suggestions. We are constantly looking for ways to make our tours more affordable and thus more accessible to a wider range of cyclists young and old. We must balance this with continuing to research and develop new and exciting routes around the world and keeping ourselves financially viable.
We also continue to improve the local insights we provide and tourist highlights along the route we travel. Now that we have heard from our riders, we will make a concerted effort now after seeing how important this is to our participants. But we also must be realistic with our efforts. With tours that are in 80 countries, and pass through thousands of towns and villages, and pass by many under the radar roadside attractions, as well as hundreds of UNESCO World Heritage sites we can only do so much on our own. Due to the nature of our tours (thousands of kilometers long, and some running once every second or third year) touristic and route information gathering can be a very time consuming task and information can become outdated by the start of the next tour. So we will continue to improve what we provide and look for other ways we can satisfy everyone's desire to have more included outside of cycling.
This goes hand in hand with improving our current tours and improving our route information. As each year goes by, our tours improve and the information we can provide improves. We continue to work hard to provide accurate, and easy to use information to help you throughout the tour to find your way, and to experience the cultures we pass through on a deeper, more informed level.
The third response (adding more tours in new places) is something we can confidently say we have no problem committing ourselves to. We are endlessly curious about planet earth and we personally want to experience cycling in places we have never been before. So have no fear, new tours are on the horizon.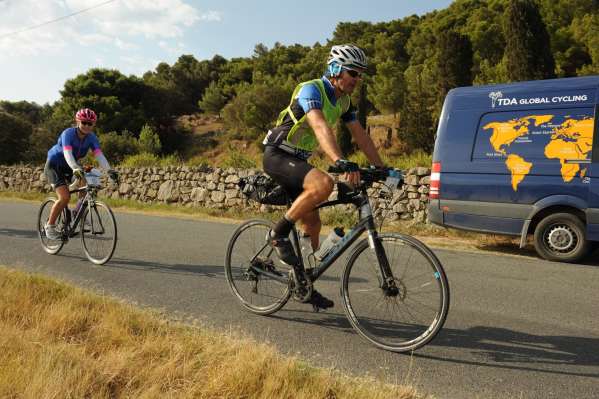 Thank you to each and every person who took the time to complete the survey. It is greatly appreciated. For those of you yet to take on your first TDA cycling experience, take a look at our calendar of tours, and consider signing up for a section or two. Or if you aren't ready to commit just yet, consider joining our Guest Rider Days program closer to home, or simply follow us on Facebook or sign up for our monthly newsletter to stay informed of all our latest tour news.