Blog
REGISTER NOW
LOGIN
SIGN UP FOR OUR NEWSLETTER
The Pub Ride in Brussels
Read on for the latest post from the Pub Ride cycle tour.
"C'etait au temps ou Bruxelles chantait, c'etait au temps ou Bruxelles…"  (It was the time when Brussels was singing, it was the time when Brussels was dreaming) – Jacques Brel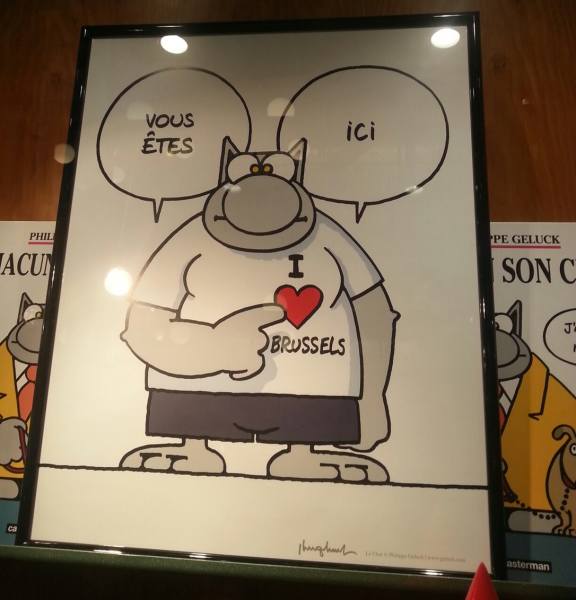 I am here – in Brussels. After cycling the first half of the inaugural Pub Ride from Dublin, I jumped ship in London and a couple of days later I joined the second group, Pub Ride 2 making its way to Copenhagen. Today in Brussels I have decided to spend the day doing what I like doing. That is, wandering the streets, looking at buildings and windows on street levels and sometimes higher, and allowing my mind to simply follow its own path.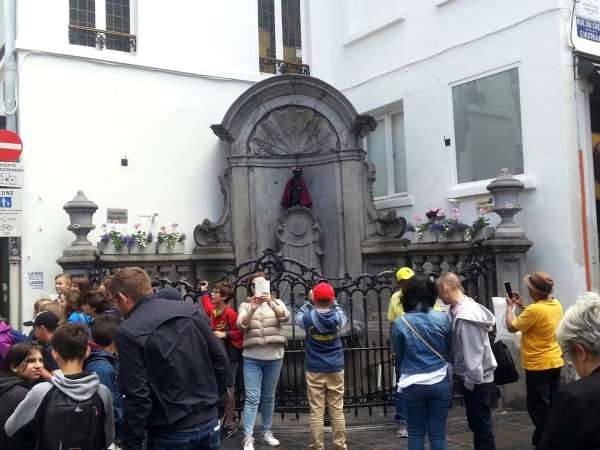 On this kind of aimless wandering you never know what you will come across. It could simply be a picture of the great Belgian singer, composer and lyricist Jacques Brel or, for that matter, coming across a group of boisterous foreigners taking pictures of a small statue of a boy relieving himself – yes, pissing. Believe it or not, it is the most photographed item in Brussels, though there are at least two other statues in this city based on the same theme.
The fact is that the core of this city is a wonderful place to wander. Inevitably, one ends up at the Grott Markt, a UNESCO heritage site and the city's main tourist attraction. It is definitely a place to wander around or to simply sit down at one of the coffee shops and watch the world go by. In one of the buildings on the square, after all we are on a Pub Tour, there is – beware – a beer museum.
Not long after leaving the Grott Markt, my eyes – given my history – focused on an elephant.  Fortunately this was an elephant made of chocolate. After all, we are in Belgium known for its wondrous chocolates.
My aimless walking exposed me to some wonderful street art, and eventually took me to the Marc Sleen Museum. Marc Sleen, whose actual name was Marcel Neels, was a famous Flemish comic author best known for 'Adventure of Nero and Co'. What is not well known, certainly not to the English speaking public, is that from 1947 to 1964 Marc Sleen summarized the Tour De France in a cartoon form – perhaps the best reporting of Tour de France – ever.
What also spoke to my heart was Marc Sleen's love of Africa. He spent a lot of time observing animals and came up with a wonderful new humane way for sports hunters to get their satisfaction.
After all this walking it was time to grab something to eat and, while stuffing my face with a sandwich in a health food store, I noticed two very old abandoned water faucets. If I am to believe the sign, they seemed to have been there since 1696. That is one very old health food restaurant. Yes, Brussels is certainly a historical place.
After my sandwich it was time for some desserts. I mean, how could I leave Brussels without a Belgian waffle or some other insanely sugary, disgustingly unhealthy, calorie-rich, food item. Fortunately it was not long before I found the right place.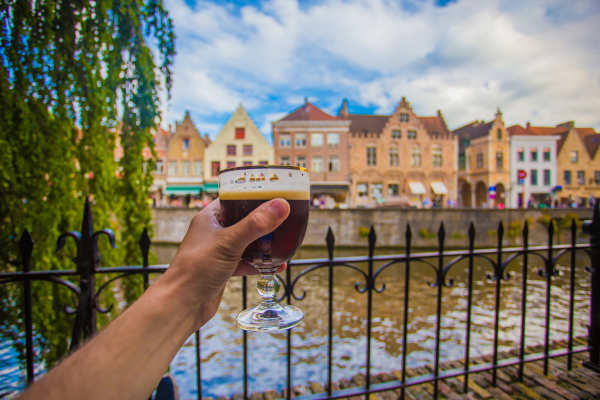 And now, as I am writing this, all I can say is – I am not feeling too well. Maybe I will just go out and get myself one of those famous Belgian beers.