Blog
REGISTER NOW
LOGIN
SIGN UP FOR OUR NEWSLETTER
The End
The end is here. The 2019 Tour d'Afrique is over. Somehow, we made it! Cairo to Cape Town, almost 12, 000kms in 121 days. Wow! How does one even begin to sum up such an epic adventure? You could literally write a thesis on the last four months.
In Cairo, we started as a group of strangers, nervous of the task ahead, yet excited to tackle the challenges. We watched the sunrise over the Pyramids, posed for our starting line photo, and pedalled off.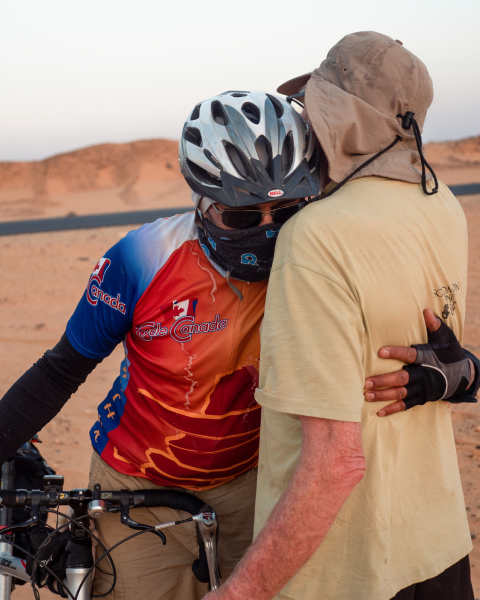 And so, the journey began. We cycled through the Egyptian desert, climbed inland to meet the Nile and watched as the sun went down over the river in Luxor. Sudan was our next destination. We ate foul, the local bean dish, and fried chicken in Khartoum. The landscape became more arid as the tour threw its first big challenge at the riders. The Sudanese heat was monstrous. When the wind picked up, we struggled. More than once we made it to camp late, like two minutes to sunset late. As we rode in we were cheered in by our new group of friends.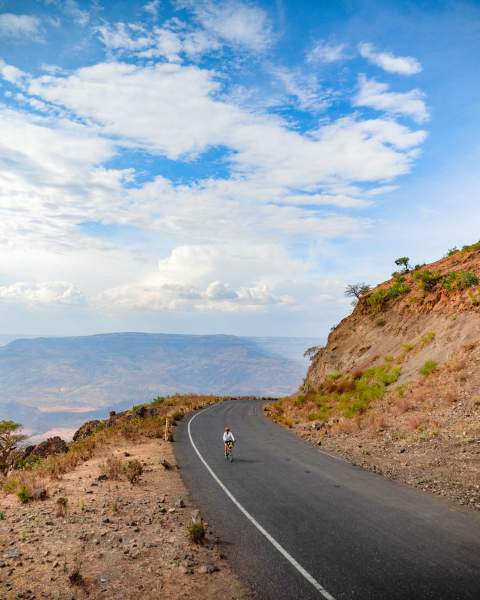 From Sudan, we left Arabia and entered Ethiopia. Crossing that border truly felt like we were moving into the 'real' Africa. The rolling hills began and we stopped for coffee at countless local huts and ate shiro and tibs anywhere we could. Our next challenge came: The Blue Nile Gorge. It certainly wasn't easy. A tough 20 km descent on uneven tarmac with endless potholes, followed by a punishing 20 km, 1360m climb to the top. It was a test of endurance and mental strength and we crushed it.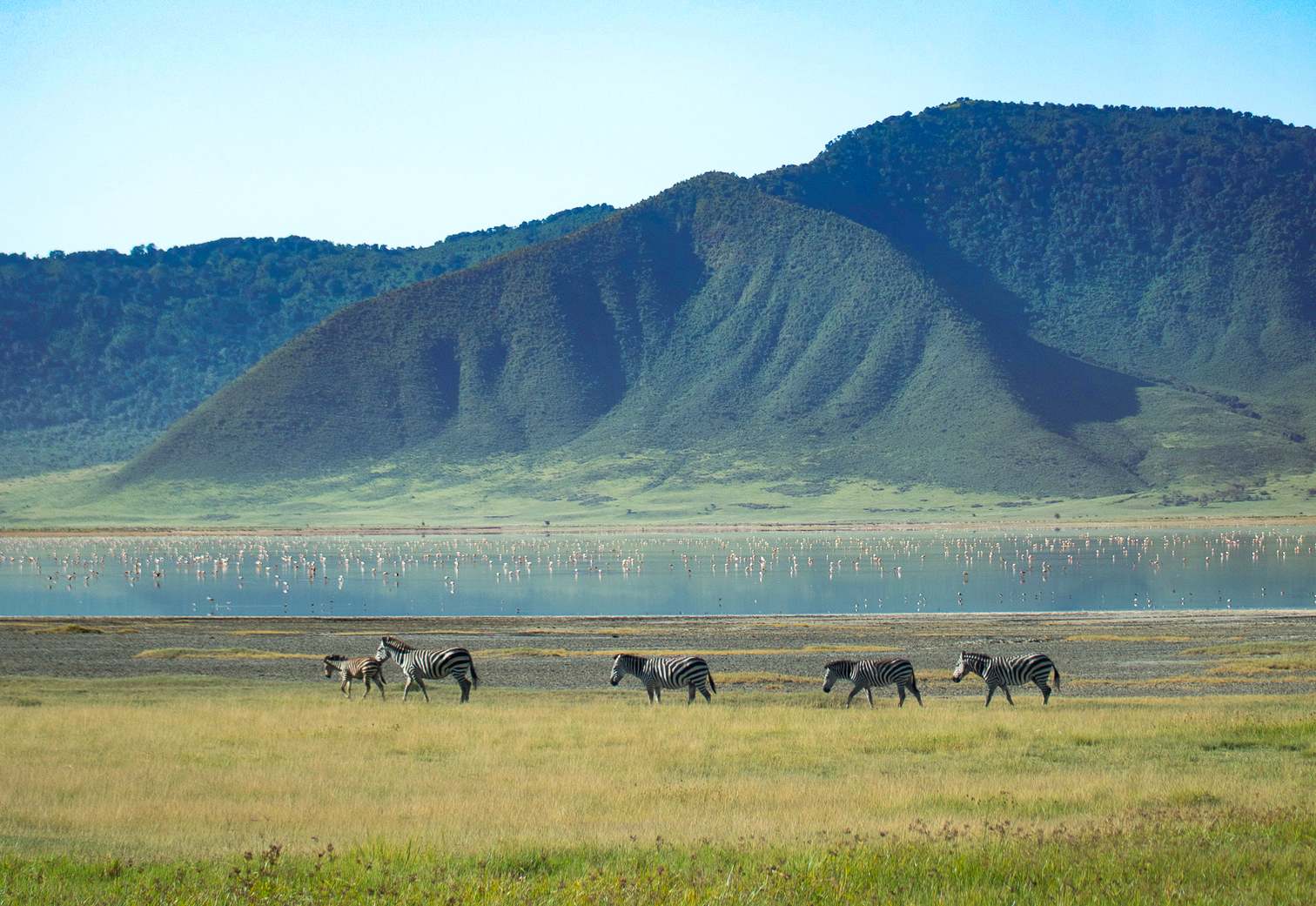 Moving south from Ethiopia we rode through Kenya's red earth and met countless tribes. We traversed the western slopes of Mount Kenya and watched the transition from plateau to desert to savannah. We crossed the equator in Nanyuki and suddenly began to realize –  wow the tour is moving fast.
We cycled past Mount Kilimanjaro and headed for Mount Meru, arriving in the beautiful city of Arusha. Taking some time off the bikes, we went on safari, exploring the Serengeti and the Ngorongoro Crater, both of which need to be seen to be believed.
We fell in love with Tanzania – the hills, the Masai, the culture. We hit the dirt and began seeing wildlife everywhere. After a tough few days we were challenged again, climbing 1300m into Mbeya. Malawi was next. We were tested by the intense humidity but were rewarded with breathtaking Lake Malawi and enjoyed a well earned rest at tranquil Chitimba Beach.
The hills continued. We saw fish being sold from roadside stalls and locals carrying anything and everything on their bikes. The tour went from strength to strength as we entered the Zambezi Zone. We got off the beaten track and met the maize farmers of Africa, before arriving at stunning Victoria Falls.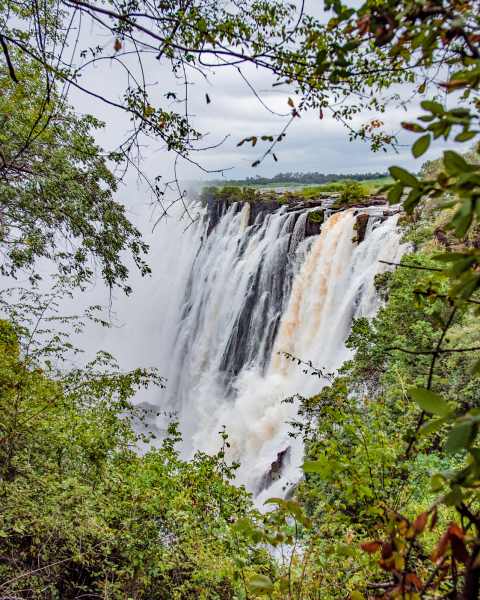 We cruised the Chobe River, saw elephant families from our bikes and completed six centuries (100 miles) in seven days of riding. Heading for Namibia, many riders rode their longest ride ever, 208km. We hit the gravel again and visited the world's highest sand dunes at Sossusvlei, before crossing into our tenth country, South Africa. We passed famous wine regions and cycled corrugated roads along the coast before reaching our final destination, Cape Town.
But it isn't just about the places we've seen, it's so much more. We've made friendships to last a lifetime, had countless thought provoking discussions with locals, and taken in the local cultures in a way that few others have. Our old routines have been stripped away, we have forgotten about the hustle and bustle of the 9 to 5 and learned to live in the moment. We've pushed our limits, much further than we thought we could. The list goes on…
It's been the adventure of a lifetime. Unfortunately, however, all good things have to come to an end. The tour is over, and while it almost feels like we could fly back to Cairo and start all over again, the time has come to pack our bags, say our goodbyes and leave Africa.
Thank you for an epic tour. There simply aren't the words to describe how incredible this adventure has been.
RELATED
TOUR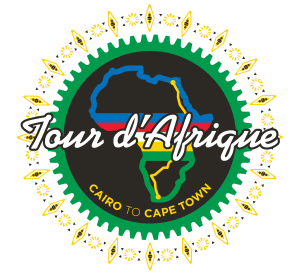 Tour d'Afrique
Our original trans-continental journey and flagship expedition crosses Africa from north to south, covering 10 countries in all. Beginning at the...