Blog
REGISTER NOW
LOGIN
SIGN UP FOR OUR NEWSLETTER
Choosing Cycling Clothes for Long Distance Bicycle Tours
HOW TO PREPARE: An 8 part series to get you ready for your first TDA tour. Click here to read more.
Choosing and packing your cycling clothes for a lengthy tour requires planning – balancing your needs vs. the space you have available in your bags.
Pre-tour Preparation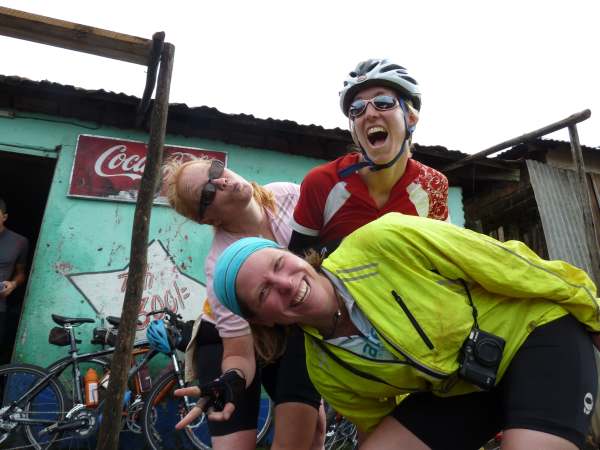 1. Consider Weather Conditions
Research weather conditions for the location you are traveling to and for the time period you'll be there. Be sure to take into account the "worst case" weather conditions for the region at that time of the year. A higher risk of cold or wet conditions means you will need to bring proper cycling clothes. Being without waterproof cycling gloves, boot covers, warm base layers and other cold and wet weather gear can make for a miserable, and even dangerous, experience.
>>RELATED: Check out our blog on TDA's cold weather favourites
2. Doing Laundry
Learn what the average length of time is between opportunities to do laundry. If you have access to laundry machines or services every day or are able to wash clothes by hand each day, you'll be able to get away with less clothing. Of course, the opposite also holds true. Don't forget you'll need access to laundry detergent too.
3. What's Available Along the Way
Research what the availability of cycle clothing is in the region you're traveling to. If bicycle shops with similar clothing to what you are bringing exist frequently along your route, then you can likely get away without packing any extra clothes in case you lose an item.
4. What are the Baggage Limits
Learn what the packing guidelines of your tour are. If you are on a self-supported tour, then you will only be able to bring what you can fit into your panniers, after packing your other essentials. If you are on an organized, vehicle supported bicycle tour, then you'll need to know what size bag(s) you are allowed to bring, and how often you will have access to them.
For more info on what to expect when packing for a TDA tour, check out our packing blog. If your tour will have you spending nights camping, and bringing all your camp gear is necessary, this blog has helpful tips that will allow you to free up space in your bag.
Layering Your Clothing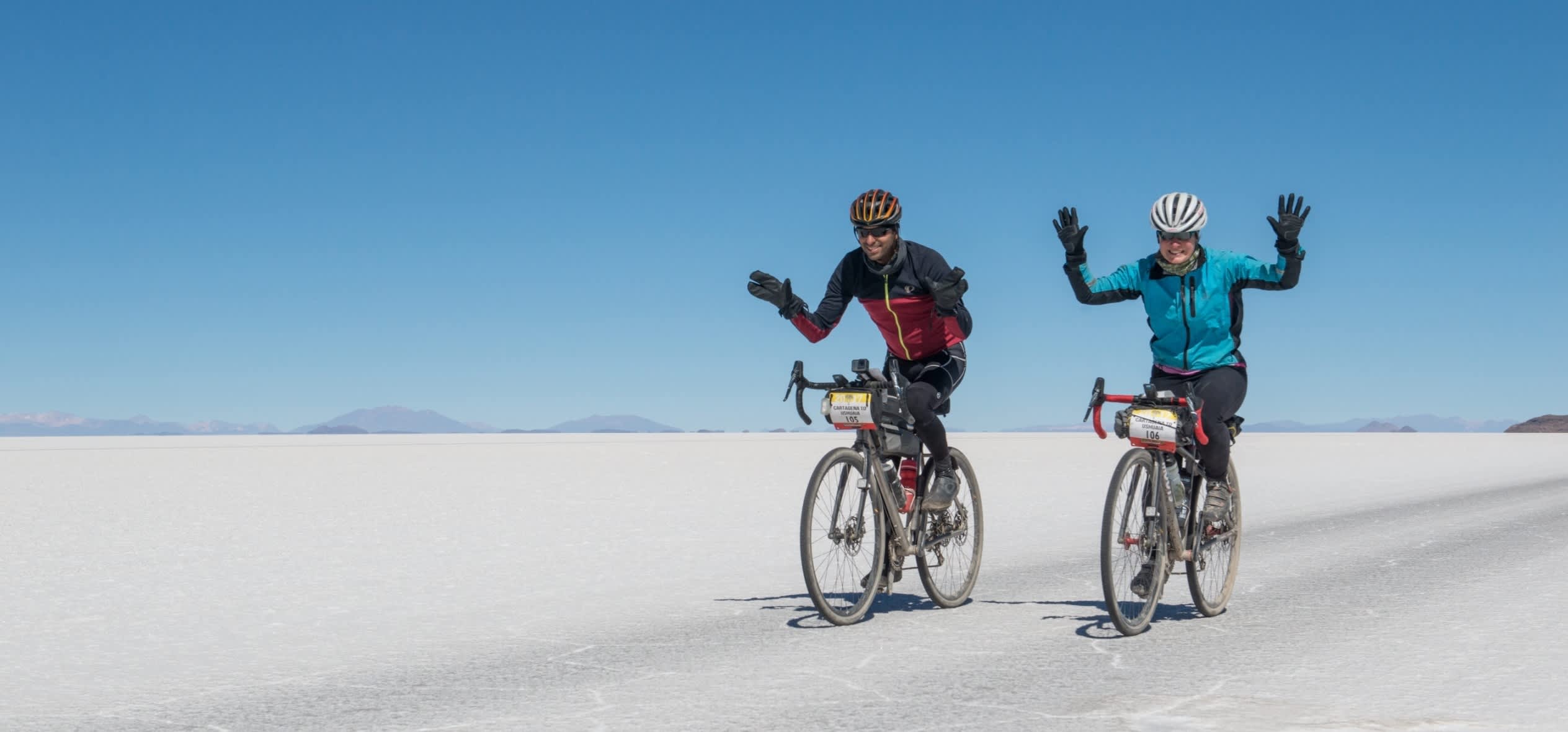 Layering is a key clothing strategy for a long-distance tour. You are sure to face varied weather conditions, and there is no one type of cycle clothing that is the solution for all of them. By layering your clothes, you'll be able to stay warm when it's cool or raining, and not overheat when the temperature rises.
There are 3 layers to consider…
1. Base Layer
This layer is very thin and snug; it can be a synthetic wicking material or a natural material such as merino wool. It keeps you dry by moving moisture away from your body and not soaking it up. This layer also adds warmth for cool or chilly days (so is not always necessary on hotter days).
2. Mid Layer
This is often a cycling jersey or a similar type of long or short sleeved top. As well as being designed to move moisture away from you, it is able to add some warmth by keeping air between yourself and the jersey (unless it's hot, which is when it's good to have a zipper you can unzip to let air flow increase and cool yourself down).
3. Outer Layer
This one is pretty straight forward in that it's designed to block the wind and rain. Typically, this is a layer you want to keep with you while cycling, and take out when the temperature drops, or the rain starts. Waterproof breathable options will allow you to not get as wet underneath from your own sweat. This way when you remove your outer layer, you won't get chilled from any damp under layers exposed to the wind.
By working with these 3 layers for your upper body, you can comfortably cycle through most weather conditions that you'll face.
Dressing for the Heat
In conditions where you consistently have temperatures above 30° Celsius and with a lot of time spent in direct sunlight, here are a few other things to consider.
Sun sleeves – These are a great way to keep you from getting serious burns on your arms – one of the most exposed parts of your body while cycling. Look for ones that provide both UPF protection and help to keep you cool.
Loose fitting clothes – When it's hot, especially in humid conditions, some people opt for more loose fitting t-shirts instead of form fitting jerseys and other athletic tops.
Sun visor – Cycling caps under your helmet help a little, but sun visors that attach to the outside (such as DaBrim among others) offer full protection from the sun's rays.
Sample Packing List
The sample packing list below is what clients participating on a TDA Tour would bring with them for one of our tours. This would be a reasonable starting list for any cycle tour of 2-3 weeks or longer.
3-4 pairs of padded cycling shorts (a high quality chamois will be your greatest asset)
1 pair of cycling shoes (for your clipless pedals, need to be comfortable for walking also)
4 cycling jerseys or mid-layer shirts, 1 long-sleeved and 3 short-sleeved
1 lightweight thermal long sleeve top, base layer.
1 waterproof rain jacket / outer layer
1 pair of waterproof rain pants
3 pairs of cycling socks
2 pairs of cycling gloves; 1 full-finger waterproof, 1 short
1 new and undamaged cycling helmet
1 pair of sunglasses
Buff or similar face/neck covering
Arm and leg warmers
Sun sleeves
Sun visor / cycling cap
Reflective clothing (Hi visibility vest)
If you'll be cycling on a tour where you're likely to face very cold conditions while cycling, we'd recommend adding the following…
1 lightweight thermal pants base layer
1 compressible insulated jacket
1 under helmet insulated cycling cap (covering ears)
1 pair of waterproof cycling shoe covers (insulated)
1 pair of heavier winter cycling gloves
How to Prepare
An 8 part series to get you ready for your first TDA tour. Click here to read more.