Blog
REGISTER NOW
LOGIN
SIGN UP FOR OUR NEWSLETTER
My Elephant Attack: Ten Years Later
As I tried curling myself into fetal position, with my face being grounded into the soil, I heard my helmet cracking. 'This is interesting', I thought, 'what happens next'.  There were no pictures of my life passing, no sparkling lights at the end of a tunnel reported by people who apparently been on the other side, no fear – just curiosity about what happens next.
'This is interesting', I thought, 'what happens next'
Today marks ten years since I found myself being crushed by an adult elephant and, as with all anniversaries, this one to needs to be noted and celebrated, particularly now during COVID. I was lucky that day, extremely lucky! One could say I won the most precious lottery in life – life itself. A day after a surgery, sitting in my bed with laptop on my legs and typing with only a finger on my right hand, I learned that, on average, each year 400 people are killed in India by elephants, mostly farmers trying to protect their fields. I was not protecting anything.
All I was doing was cycling on a quiet road winding through a forest, when I saw the charging elephant breaking through the trees branches. I suppose I was an innocent bystander in the millennia long war between wildlife and mankind, a war that elephants and wildlife have been losing at an exponential rate. As we humans disturb and take over their habitats, they lash out. In that sense I was not an innocent bystander. I, for better or worse represent my kind, homo sapiens. Except that I was only a few kilometres from a town and I had no idea that there were any elephants in the forest.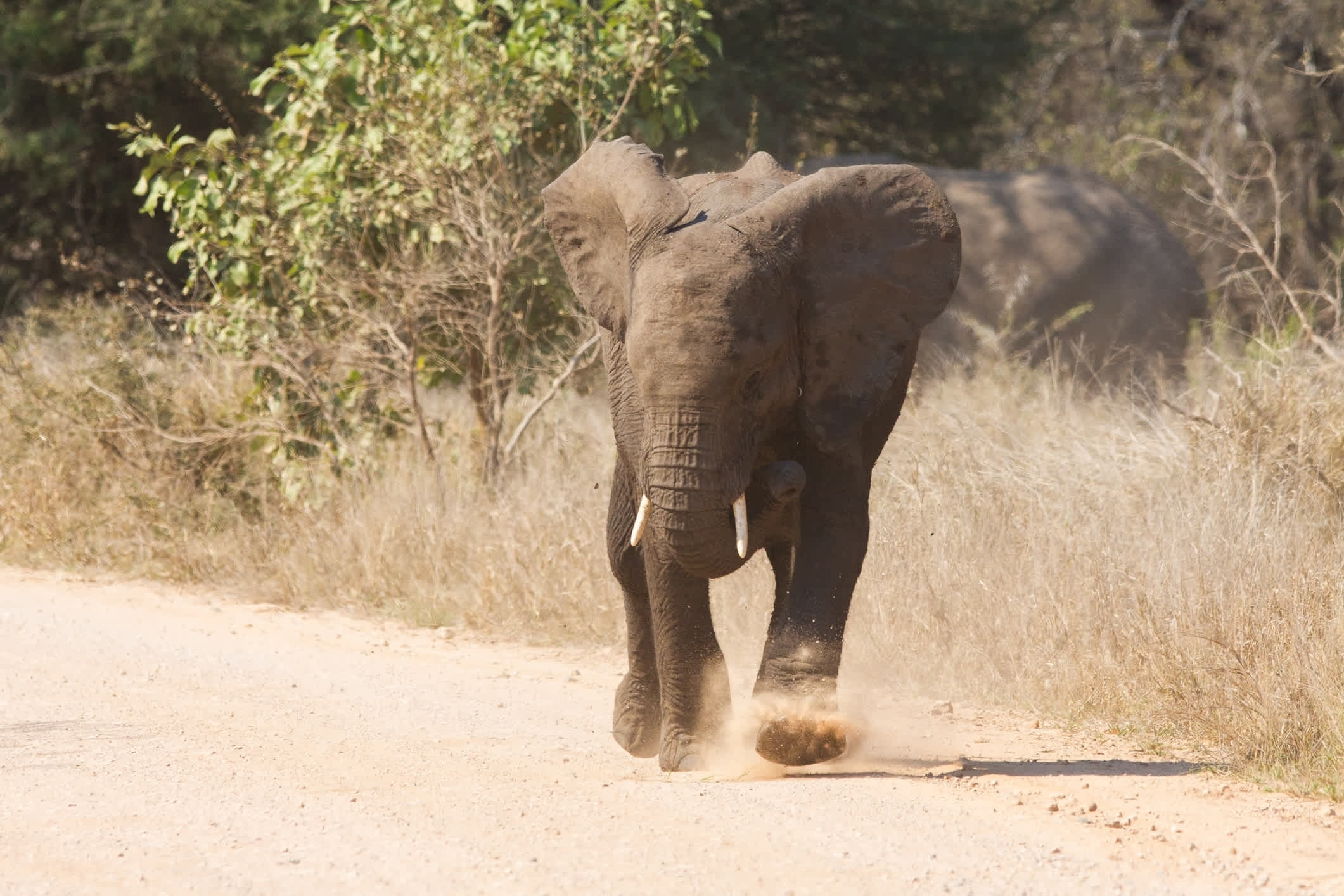 After surgery that evening, the doctor reported on a long list of bones broken and fractured, "but considering" he said "you are actually in good shape. You will be able to get on a bike in six weeks." Lying in bed in the hospital gave me the opportunity to ponder my life, on the choices I had made and on the most important one – now that I have been given this most precious gift – how to live the rest of my life.
Six weeks quickly turned to 18 months but not for one moment did I lose the feeling of having been given a gift and I appreciated all aspects of my life. Ten years later, as I ponder my anniversary in the middle of an ongoing pandemic, I contemplate what, if anything, is the advice I can share. The obvious thing, of course, is that life is very precious and if you can, take a moment each day, look around you, take a deep breath and smile. You are alive, part of the mystical creation in this vast universe, without much knowledge of how and why, but you are breathing and playing your bit, whatever that may be.
Close your eyes and when you open them, look around you and smile again. Acknowledge that everything else around you is also playing its bit in this universe, also not knowing much but still, they are all here, the living things as well as the inanimate. Close your eyes again and when you open them, try to remember that whatever is making you feel sad and frustrated, it does so only because you are alive. As one old man, an uncle of a friend, who was over a hundred years old used to say, "pain is good, it means things are still working."
>>Related Blog: Benefits Of Expanding Your Comfort Zone
We are all in some capacity part of and impacted by COVID and it isn't easy – not on the young ones stuck in their homes in front of their screens, not on the old ones isolated from their families, friends and the community and certainly not for those who are sick or those who have lost their loved ones. However, whatever is happening is part of the miracle called life, and we are all actors in that play. We are confused, we suffer, we are frustrated but periodically we should remind ourselves that each and everyone us is part of that miracle and live our lives accordingly. That is the only choice we have – how we decide to live our lives.
Whatever you decide, remember, as I did after 18 months of healing my broken bones, life is much better when you are on a bike – even if you only ride it for a few minutes each day. In a blog written a week after the elephant attack, after my first walk outside, I wrote "The colours felt sharper, the trees across the street more glorious, the leaves an intense greener. I feel have been given a new gift, new eyes to look at the world."  Try to think of COVID as an opportunity to look at things with new eyes. Looking back over the last decade, I can report that my encounter with the elephant has certainly given me a new way of looking at the world.