Blog
REGISTER NOW
LOGIN
SIGN UP FOR OUR NEWSLETTER
The First Half of the Virtual Tour d'Afrique is Complete – See What's Happened So Far
If you have been following along on social media, you know that today we have, in a virtual sense, a rest day in Nairobi. There has been lots of interest in the progress of our virtual tour and many past participants have generously contributed their photos and stories. We previously wrote about the end of the first section and the iconic stage up the Blue Nile Gorge.
Here is what we have scheduled for our virtual tour for the next 10 days. Make sure to follow along using #tourdafrique on Instagram or Facebook. Leave your comments and enjoy this vicarious cycling adventure through Africa.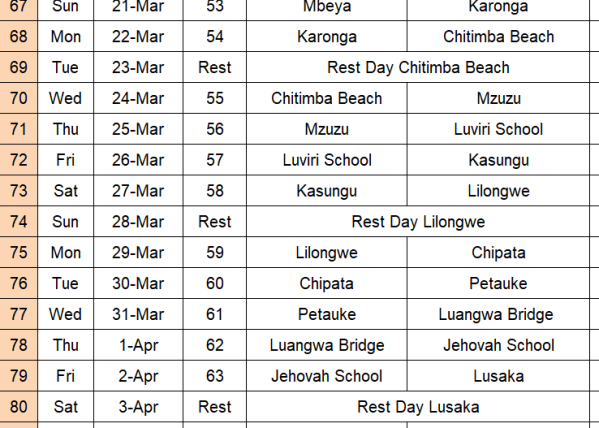 Now at the (nearly) halfway point of the tour, it's time for another recap on what's transpired along the route so far. Here are a few of the highlights from the past few weeks of cycling across Africa.
Coffee Break South of Khartoum
View this post on Instagram
Roadside Attractions
View this post on Instagram
Camping in the Highlands of Ethiopia
View this post on Instagram
The Infamous Blue Nile Gorge
View this post on Instagram
>>Related blog: Celebrating the Blue Nile Gorge
Arriving to Addis Ababa, Ethiopia's Capital
View this post on Instagram
Headed for the Shores of Lake Koka
View this post on Instagram
Blanketed in Fine Dust near the Kenyan Border
View this post on Instagram
The Landscape is Changing in Kenya
View this post on Instagram
Catching Sight of Mount Kenya
View this post on Instagram