Blog
REGISTER NOW
LOGIN
SIGN UP FOR OUR NEWSLETTER
Special 15th Anniversary Edition of the Tour d'Afrique
The dates and prices for the 2017 Tour d'Afrique are now online and registration is open.
"Ten pounds of pink tongues lick the lips of four large, hairy water buffalos in a dusty cattle truck stalled in Cairo traffic. Saliva drips on the helmet of a TDA rider picking her way through the snarl.

We haven't even started, but it sure feels like Africa already.

A few minutes on, we're at the pyramids of Giza, familiar school-book images suddenly bright and real for us at the official Start of the first Tour d'Afrique. The 34 riders, including organizers Henry Gold and Michael de Jong, have slept little in anticipation of the first lap of what Henry describes as the ultimate endurance challenge. We pose and swap cameras to get snapshots of the historic moment."
Excerpt from the very first blog posted on our website. Read more.

That was January 18, 2003. Many things have changed since then but the spirit of that first adventure lives on. The Tour d'Afrique still sets out from beneath the Sphinx every January. Including the cyclists currently pedaling thru Africa, we have had some 550 cyclists undertake the Cairo to Cape Town challenge and 400 more that have cycled certain sections of it.
The 2017 Tour d'Afrique will be the 15th edition of the event. It's hard to believe it has been 15 years already. It seemed only yesterday we celebrated our 10th with a beautiful photobook.
We wanted to celebrate this latest milestone with some special events along the way – included, just this once, in the tour price for this special year. So if you were waiting for an excuse to make 2017 your year, this might be it.
Addis Ababa City Tour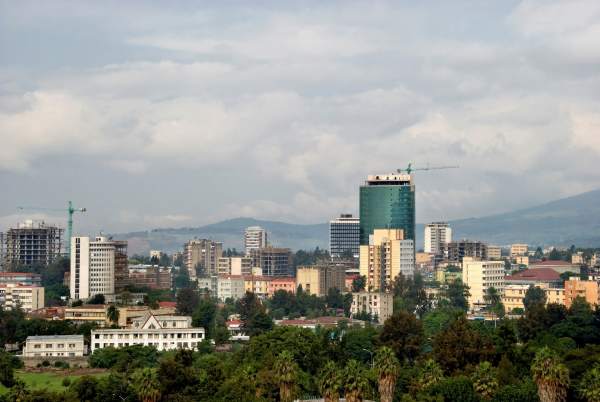 Addis Ababa is growing. Fast. It's a fascinating city at a fascinating point in its history. A city tour of Addis will be included on your first of two rest days in the city. We will explore the largest open air market in Africa, and other sites such as the National Museum – home of Lucy, the world's oldest human at 3.2 million years old and St George's Cathedral – center of the Ethiopian Orthodox Church where Haile Selassie was crowned.
Classic East African Safari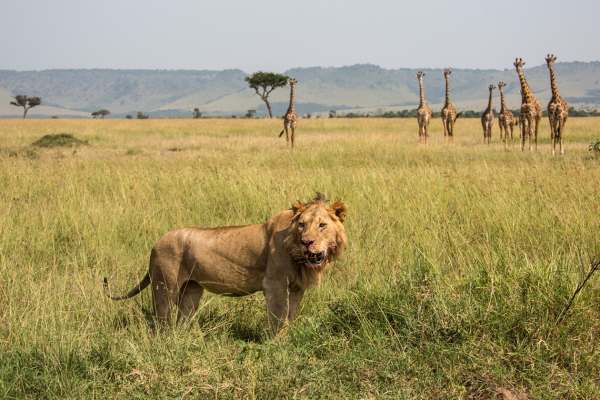 The Serengetti and Ngorongoro Crater are two must-see places for anyone interested in wildlife. Each year cyclists on the tour have organized their own safaris for the 3 rest days we set aside in Arusha. But in 2017, we have set aside a full 5 days and included in the entry fee a 3 day safari.
River Safari – Hidden Gem in Botswana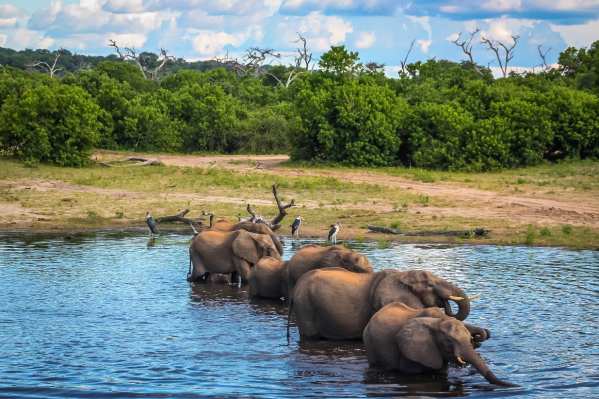 Just minutes from our first campsite in Botswana is an excellent opportunity to see wildlife up close from a boat cruising along the Chobe River. On the afternoon of a short riding day, we will have time to enjoy the animals in their natural habitat and return to camp in time for our dinner.
Sossusvlei Sand Dunes at Sunrise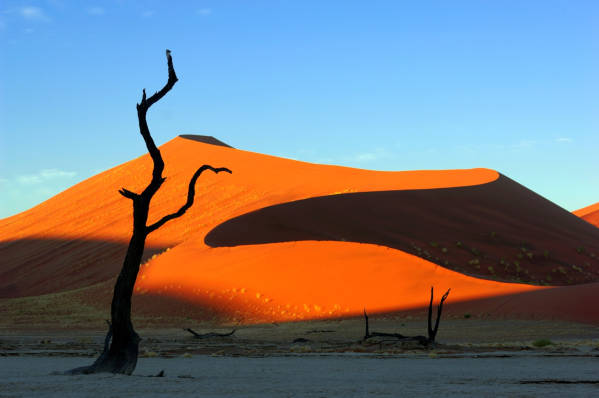 Wake early, take a short ride to the edge of the dunes, and walk up the spine of the red sand hills at Sossusvlei, Namibia. Sit with your fellow cyclists, and reflect on all that you have seen on the tour thus far. This final side trip before reaching Cape Town is a great chance to stop and take it all in.
Commemorative Jersey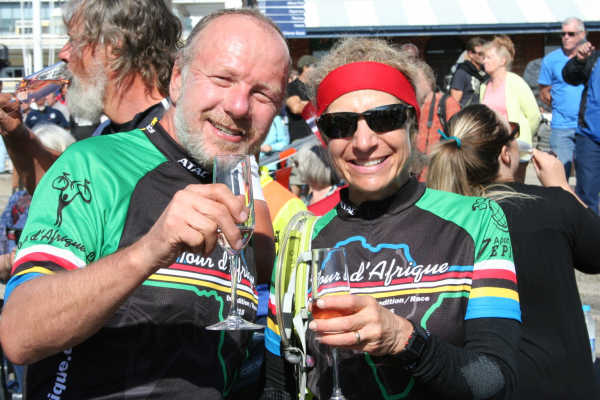 Each year, the riders roll into Cape Town looking like a race team all in matching jerseys. A special 15th edition jersey is being designed. It's a limited run only for the registered riders of the tour, and something to remind you of your adventures in Africa in the years to come.
Guest Appearance by Henry Gold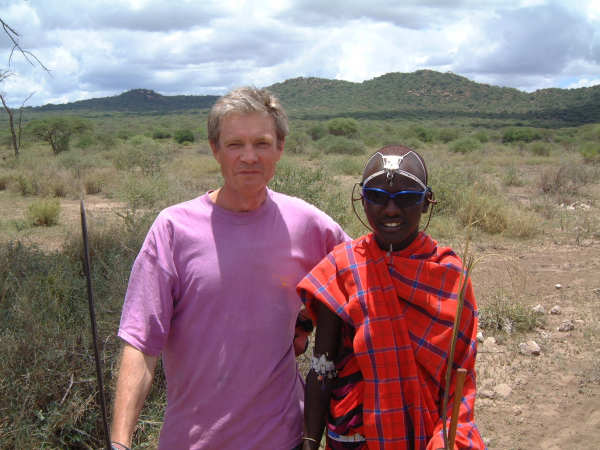 Henry Gold brought this tour and this company to life in 2003. He cycled from Cairo to Cape Town that first year and he intends to come and meet the riders of the 15th tour somewhere along the 2017 route. He'll be there to swap stories of what has changed, and what is still the same about this now famous route.
Other Changes to the Route in Recent Years
Safer and more enjoyable route in Ethiopia – feedback from the 2016 participants and staff suggest that avoiding the problematic days made all the difference, and their experience in Ethiopia was overwhelmingly positive.
Triple rest day at Victoria Falls.
Double rest days in Gonder, Addis Ababa, Chitimba Beach, and Windhoek.
See the other previous changes announced last year.