Blog
REGISTER NOW
LOGIN
SIGN UP FOR OUR NEWSLETTER
The French Connection Scout: Nashville to Bourbon Street
Maxime Dionne lives in Quebec City and, was assistant tour leader on the South American Epic, and is now in charge of the French Connection cycling tour. Here is his update on the scout from Nashville to New Orleans. Be sure to check out his previous entry, New York to Nashville.
The last section of the French Connection has a lot to offer! Going from Nashville to Memphis, you'll enjoy some of the most beautiful back country roads that will lead you to the Big River, the famous Mississippi river! Home of Elvis Presley's Graceland and many musical venues, time will pass quickly in Memphis. Then we cross the river on a newly (not yet finished!) bike path to Arkansas where we only spend 1 night. That stage gives us the good opportunity to explore some bayous in a state park! From Memphis, Tennessee passing by Helena, Arkansas to Vicksburg, Mississippi, you will ride in the region that gave birth to Blues music, the Mississippi Delta. On the way, you'll have time and especially the pleasure to try all of the southern culinary dishes : tamales, gumbo, jambalaya, crawfish étouffé and catfish!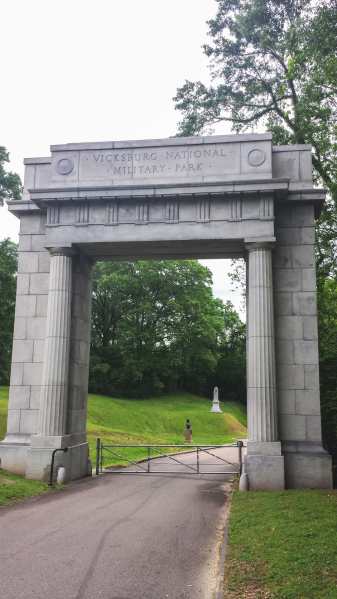 Vicksburg is famous for an important civil war battle and was a turning point for the Union states to secure their victory against the Confederate states, you can visit on your bike the huge and beautiful park where that multiple-day-battle happened. Vicksburg is also known for being the first place where Coca-Cola was bottled, learn more at the museum there. Leaving Vicksburg, we ride on the last part of the Natchez Trace Parkway, on the most beautiful and interesting part of it. Going back in time, you can see old sections of the trace first used by natives and then Europeans and finally Americans, passing by the Emerald Mound, an important ceremonial native site, the second largest Pre-Colombian earthwork in the country, you will learn a lot about history of the region.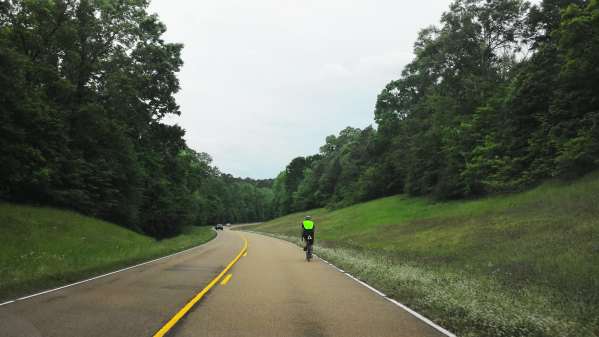 From Natchez, we enter the last state visited on the tour, Louisiana, where the landscape changes to old plantation properties and Spanish moss hanging on the trees' branches, you will also enjoy a flat ride on the levee with a view on the Mississippi until New Orleans. New Orleans, this unique town, known for the Mardi Gras festival happening there every year in March. There's plenty to do in that mythical town! You will get the feeling of festivities going on here in the French Quarter watching all the people walking on Bourbon street at night. You'll also listen to Jazz musicians in Jackson's square, have your future sorted out by a medium, get some voodoo dolls, visit above-ground tombs, taste some pralines and Café du Monde's beignets and cruise on a paddle wheel boat on the Mississippi. The scouting is done, I think it will be a wonderful journey and I hope to see you on the tour in August!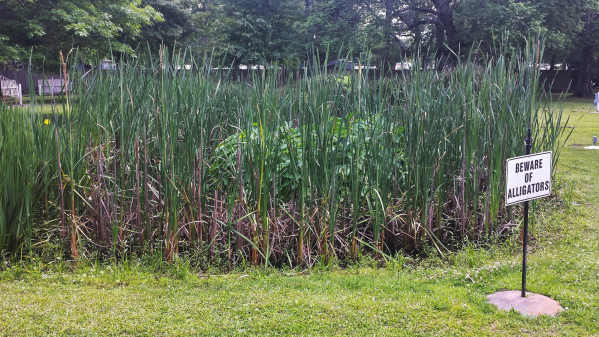 ---
La dernière section de la French Connection a beaucoup à offrir! Allant de Nashville à Memphis, vous apprécierez quelques-unes des plus belles routes de campagne qui vous mèneront jusqu'à la Big River, le fameux fleuve du Mississippi! Le temps passera rapidement à Memphis lorsque vous visiterez Graceland de Elvis Presley et assisterez à une des nombreuses prestations de musique. Ensuite, nous traverserons le fleuve sur une nouvelle (encore en construction!) piste cyclable vers l'Arkansas où nous coucherons qu'une seule nuit. Cette étape nous donnera l'occasion d'explorer quelques bayous d'un parc d'état! De Memphis au Tennessee en passant par Helena en Arkansas jusqu'à Vicksburg au Mississippi, vous parcourrez la région qui a donné naissance au Blues, le Mississippi Delta. En chemin, vous aurez le loisir et surtout le plaisir de déguster la cuisine du sud avec des mets comme des tamales, du jambalaya, du poisson-chat et un étouffé aux écrevisses!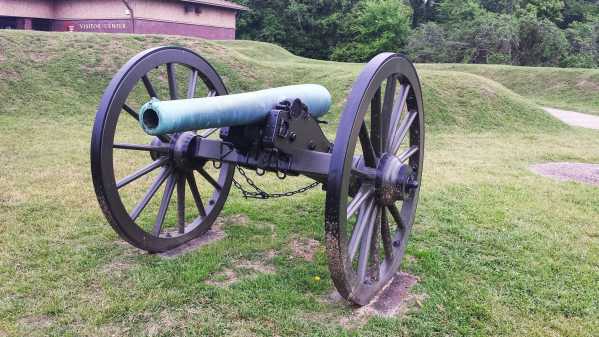 Vicksburg est réputée pour être le lieu où s'est déroulée une importante bataille de la guerre civile et qui fut un point tournant pour la victoire des états de l'union contre les états confédérés; vous pouvez visiter à vélo cet énorme et splendide parc où la bataille s'est déroulée durant plusieurs jours. Vicksburg est aussi connue pour être le premier endroit où le Coca-Cola a été embouteillé, vous pouvez en apprendre davantage au musée en ville. En quittant Vicksburg, vous pédalerez sur le Natchez Trace Parkway, sur la partie la plus intéressante et magnifique. Vous remontrez le temps en observant de vieilles sections du sentier originellement utilisé par les amérindiens, les européens et finalement les américains, en passant par Emerald Mound, un site amérindien important pour les cérémonies, le deuxième plus grand site pré-colombien fait en terre aux États-Unis, vous apprendrez beaucoup sur l'histoire de la région.
Depuis Natchez, nous entrerons le dernier état de la randonnée, la Louisiane, où le paysage change pour faire place à d'anciennes plantations et de la "spanish moss" qui pend aux branches des arbres, vous profiterez aussi d'un faible dénivelé sur la digue avec vue sur le Mississippi jusqu'à la Nouvelle-Orléans. La Nouvelle-Orléans, cette ville unique, reconnue pour le festival du Mardi Gras qui y a lieu à chaque année au mois de mars. Il ne manque pas de choses à faire dans cette ville mythique! Vous pourrez sentir l'ambiance des fêtes qui ont lieues dans le French Quarter en regardant les gens déambuler la rue Bourbon la nuit tombée. Vous pourrez écouter les musiciens de Jazz au Jackson's square, vous faire prédire votre avenir par un médium, vous acheter des poupées vodous, visiter des tombeaux à la surface du sol, déguster des pralines et des beignets du Café du Monde et pourquoi ne pas terminer par une croisière sur le Mississippi sur un de ces bateaux à roue à aubes! L'exploration et la balisage du trajet est terminé, je pense que ce sera un voyage exceptionnel et j'espère vous y retrouver au mois d'août!