Blog
REGISTER NOW
LOGIN
SIGN UP FOR OUR NEWSLETTER
Magical Madagascar
TDA Tour Leaders Sharita van der Merwe & Emily Currie recently visited Madagascar to scout the 2017 Magical Madagascar Cycling Expedition. Initially, we expected the route to be very tough – with lots of dirt roads and challenging circumstances. Instead, after exploring all the possibilities, Emily and Sharita have created a very enjoyable route that is almost all paved, very similar in nature to our Bamboo Road or Hippie Trail trips. This magical experience will now be open to all levels of cycling abilities. Here is Sharita's report.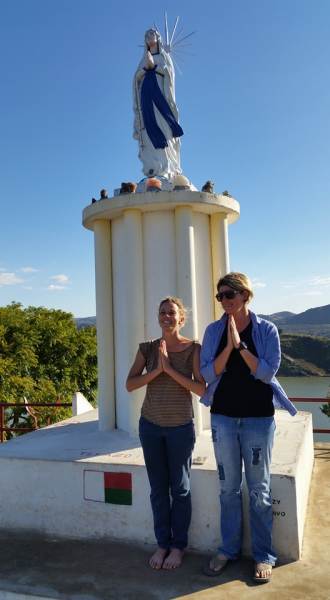 Emily and I arrived in Madagascar just in time to catch the dreadful afternoon traffic from the airport into the nation's capital, Antananarivo. As we turned onto the main road, we heard sirens coming at us and saw vehicles quickly moving to the side of the road. For a split second I looked at Emily and thought "oh shit", what have we done? We've only just landed! The traffic continued to part like the Red Sea. Our driver pulled over and said, "Oh it's the President coming. We have to give way"!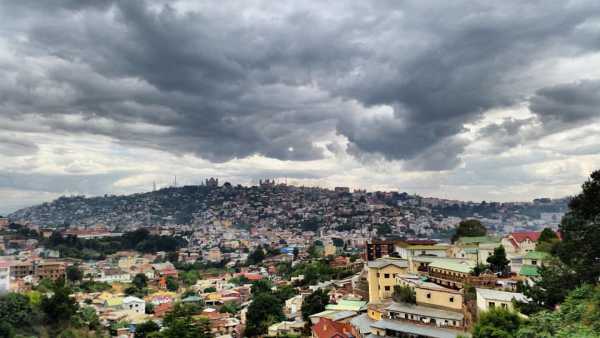 A stream of fancy black cars sailed through the narrow streets, black and shinny Land Cruisers, Motorbikes and BMW's driving at ridiculous speeds. While I was still starring at this bizarre high-speed race, watching stall vendors running with their wheelbarrows filled with bananas and pineapples, all making way for the president, our driver decided to tag onto the end of the convoy. Needless to say, we ended up in the city centre rather quickly, tailing the president, in style, as an honourary part of the presidential convoy. It was a spectacular arrival to the Malagasy capital.
We started our scouting trip with a brief meeting with our local support team to discuss the route. I'm sure they were thinking in the back of their minds that these two blond girls were completely nuts. We would ask endless questions and challenge them on the impossible. I noticed during our conversation that kilometres didn't mean anything to them. In Madagascar everyone works in days. If you ask how far from point A to point B they will tell you, that is a one day or a two day drive. Then they might mention that the distance between A and B may be in the range of 100 – 130km.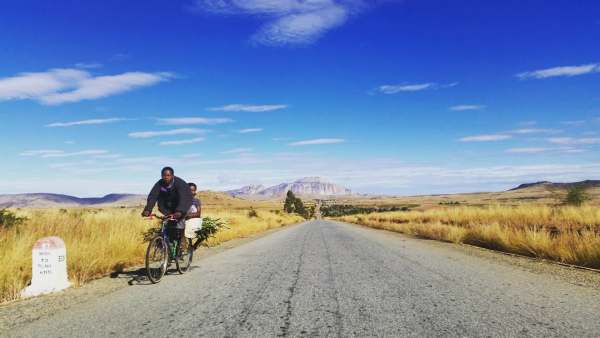 I got very annoyed because I thought to myself – how bad can a road be or how slow can you drive in a 4×4? In the end, after 3 weeks, I now understand the Malagasy roads better. I was indeed proved wrong! In Madagascar, you do work in days, not in kilometres. If a local says the road is bad, you just respond and say – Yes Sir, Thank you Sir, I trust you Sir! I will stay on the tar road Sir! And that is exactly what we will do for our tour – stay on the tarmac!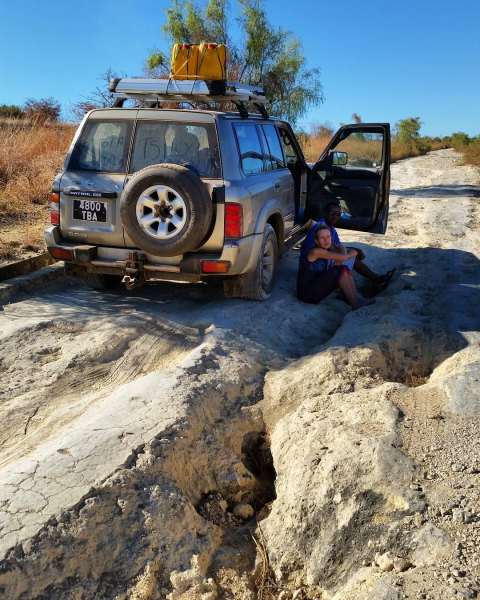 We didn't go to Madagascar to find Nemo or Dory, we went there to see if we could find a road that is suitable for our cycling expedition. Our original plan was to attempt to do a figure 8 around the Island. That quickly changed once we experienced the dirt roads and realized that you could barely walk on them, much less cycle along them. We did go the extra mile to see what is doable and what was not, but the majority of the extra miles we put in were simply an epic fail.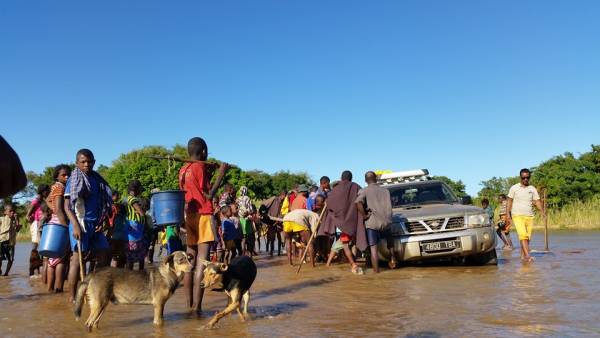 We got ourselves completely stuck a few times. Emily and I were way off in the boonies down in the south-eastern portion of the island when we got stuck in a river. I thought to myself hmm…tonight we are sleeping in the water and we may be here for quite a few days before anyone comes to rescue us! However, in the end, about 25 local men suddenly appeared and lifted our 4×4 out of the sand and water like it was a toy car. Unexpectedly, we were able to continue bouncing around like ping pong balls in our newly freed vehicle.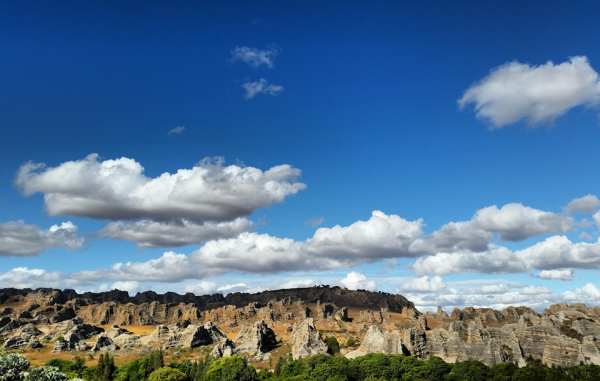 Our ideas and route plans would change almost everyday as we were exploring all these spectacular places but finally we came up with, we believe, a fantastic route. It will take cyclists through Madagascar's ever-changing landscapes. One day on the scout we were in vast open grass fields, the next minute we plunged into a rain forest, then the road spit us out at the other end and all of a sudden there were all these baobab trees. It is hard to believe that a landscape can change so suddenly.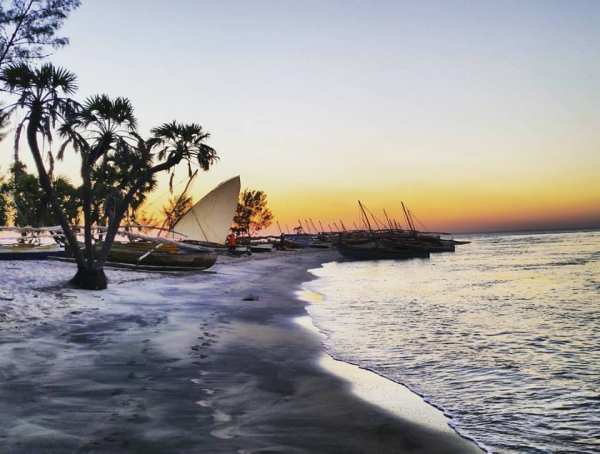 Every stage on this tour will be unique. Madagascar is so diverse, absolutely unlike anything I have ever seen: so many different landscapes, rock formations, granite boulders, beaches, wildlife, lemurs, chameleons, people, tribes, cuisines, climates – all jammed onto one island. Magical Madagascar is definitely a cycling experience that will blow your mind, every single day.