Blog
REGISTER NOW
LOGIN
SIGN UP FOR OUR NEWSLETTER
10 Off The Beaten Track Cycling Destinations
The world is a beautiful place and human nature is such that we tend to congregate where there are other people, usually many other people. But at times the soul seeks something different, something unknown and something off the beaten track. We here at TDA have had the great privilege of roaming the world on bicycles so we thought it was time we put together a list of our 10 best off the beaten track destinations (OTBT).
1. Colombia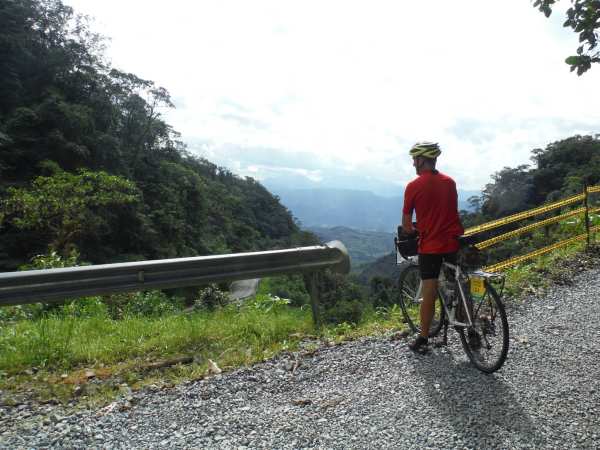 For a long long time now Colombia has suffered from a civil war but things have been changing drastically. Colombians are also bike crazy and produce some of the best climbers in the world. Combined with people's friendliness and amazing vistas, Colombia without any doubt has to make the top of the OTBT list. Here is a blog by our tour leaders about Colombia.
2. Carratera Austral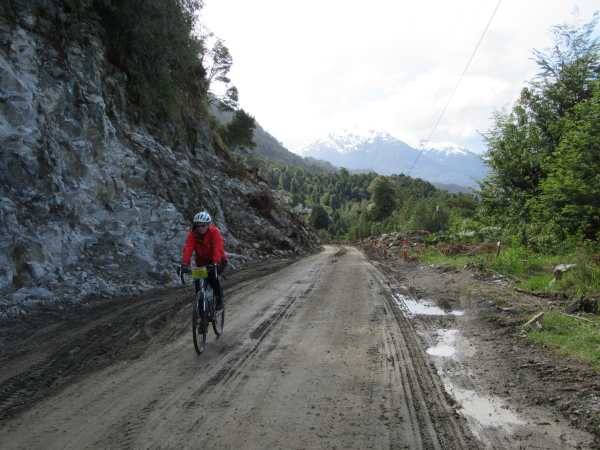 One of the southern most areas in the world, Patagonia is not exactly the most accessible place. Butch Cassidy and Sundance Kid thought that no one could possibly find them in Patagonia. Visiting the end of the world by bicycle involves taking ferries, spinning past icy cold rivers, enormous glaciers, impenetrable forests, isolated farms, ocean waves and brutal winds. Cycling Carratera Austral is not exactly for the weak of mind and is definitely considered as completely OTBT. Here is a blog by our tour leaders about the Carratera Austral.
3. Pamir Highway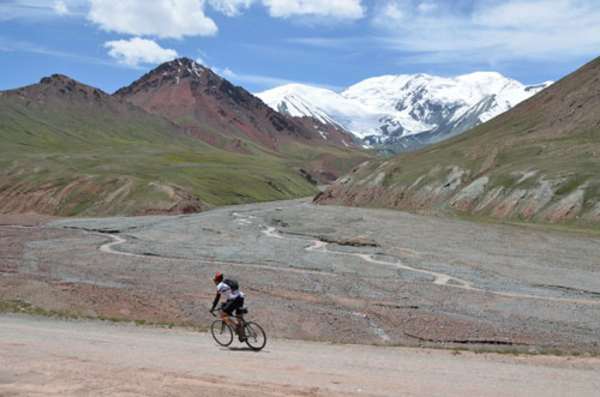 You know you have hit OTBT when you need a special permit to be allowed into the area and very few even try. Yes, the so called Pamir Highway extending across the mountains of Afghanistan, Uzbekistan, Tajikistan, and Kyrgyzstan, is not for the casual rider. Called one of the world's most remote highways by BBC last year, this route is at times a dusty track clutching the cliff beside the Panj river that rushes along a river valley with Afghanistan on its southern shore.
4. Turkmenistan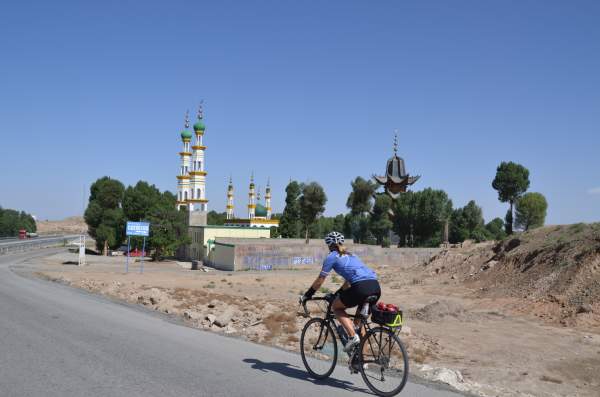 Visiting Turkmenistan you can be forgiven for thinking that maybe, you have landed on a different planet. But cycling this little-visited region, that has been at the crossroad of civilization for centuries and which exposes you to some of the hottest temperatures you will ever experience and then be rewarded by the magic of Samarkand and Bukhara has to be on the list on any OTBT adventures. Read how the Guardian newspaper explains the Personality Cult of the former Turkmen leader which continues today with the current leader to a degree.
5. Iran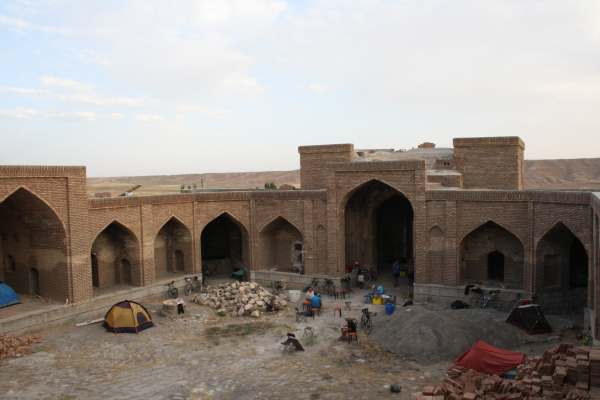 For many of us who follow the day to day media, Iran doesn't always sound like a great place to visit and even more so on a bike. However the area is home to ancient Persia, one of the oldest civilizations in the world and surprising to many, very hospitable peoples. While you cannot have a beer you will relish traditional Persian cuisine and culture as well as the chance to cycle across its OTBT landscapes.
6. Sudan, Ethiopia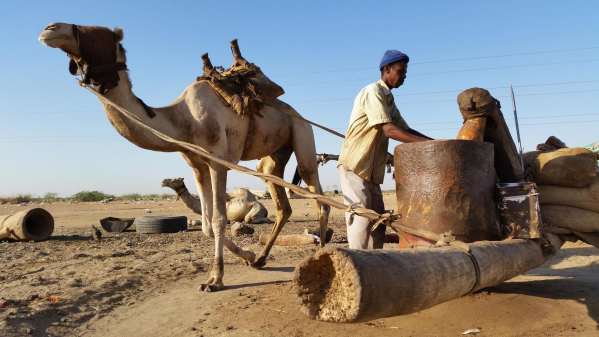 One of the most striking of rides, this has now become a classic on the iconic Tour d'Afrique. The section from Sudan to Ethiopia starts in Khartoum and continues along the Blue Nile to its source in the highland of Ethiopia. It is not difficult for one to think that you are cycling through 5th, 10th or 15th century especially when one decides to deviate even slightly from the main road. Add to it the contrasting landscapes, culture, food, religions and you know why you have entered an OTBT region.
7. Interior of Tanzania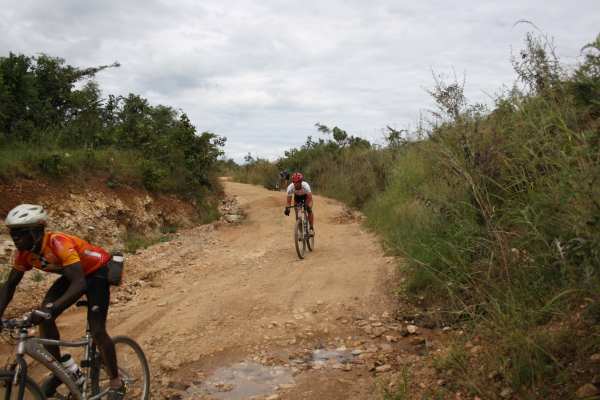 Tanzania nowadays is not considered by most people to be an off the beaten track country. However, the route in the interior of the country through quiet villages, past game reserves, up and down on gravel and sandy roads that can easily turn treacherous with the slightest amount of rain, stopping to have a chat with friendly locals definitely belongs on the OTBT list.
Read "Off the Beaten Track in Tanzania" from last year's Tour d'Afrique.
8. Nicaragua, Honduras, Guatemala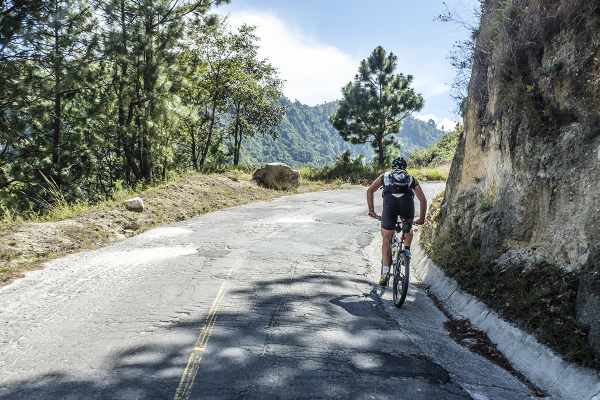 These Central American countries do not have a great reputation but if you avoid major cities, cycle the roads of tough mountains and cross rivers by foot, this region is great place for you to explore by bike. The mountains are a dream for those who like long climbs and great descents. Come at things from a different angle as you pedal through the mountains that hide ancient Mayan civilization. For all of these reasons, a definite OTBT place.
9. Namibia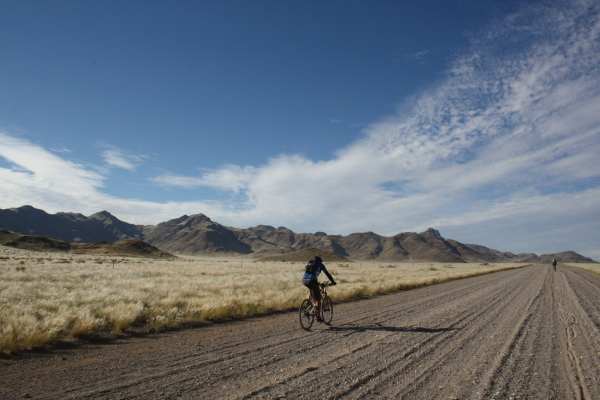 When we first cycled Namibia in 2004 most people have never even heard of the country. A jewel cannot be hidden forever and tourists, including cyclists, have started to show up. Namibia is a large country with small population and as more visitors poured into the country, we found new cycling routes that are more challenging and certainly OTBT. Check it out for yourself.
10. Java, Indonesia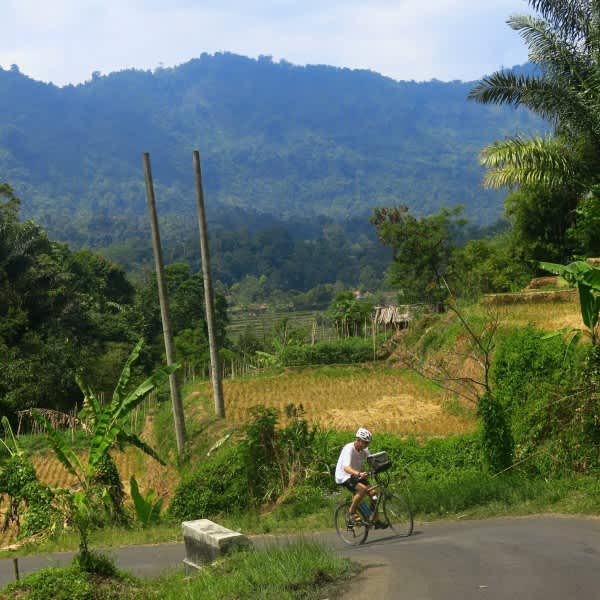 Not too many people dare to cycle Java, Indonesia. For good reason. Between the lack of decent road infrastructure and the chaotic amount of traffic on the existing roads, cycling in Java is not much fun. However, if you really are interested in cycling OTBT, then choose a route from one volcano to the next and then to the next and so on and you will have the adventure of a lifetime. In 2014 we asked "Is it the most difficult multi-day ride ever?" Truly meant only for the elite of the OTBT seekers!
Check out our Tour Finder for upcoming dates that our cycle tours pass through these OTBT destinations.