Blog
REGISTER NOW
LOGIN
SIGN UP FOR OUR NEWSLETTER
36 Hours in Venice: A Cyclist's Guide
This is the eighth in our ongoing series of blogs highlighting the cities along the route of our Trans-Europa cycling tour. Each year we have brought our cyclists to these cities and have learned a few new useful tips for those who might be considering heading there. So whether you are thinking to join our tour or plan on cycling there yourself, we hope this information will be helpful.
Venice
"To build a city where it is impossible to build a city is madness in itself, but to build there one of the most elegant and grandest of cities is the madness of genius." – Alexander Herzen
Infrastructure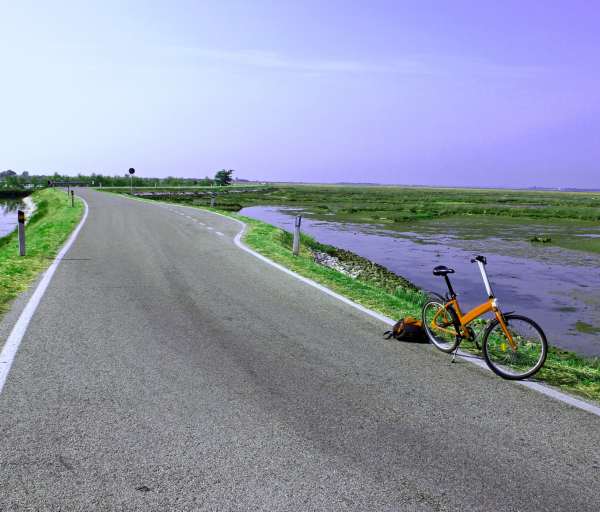 Cycling is strictly forbidden in the main city of Venice, but the Lido and other parts of the Venetian lagoon are good for bicycles. If you're arriving in Venice by or with a bicycle and staying in the historic centre, you'll need to leave your bike at one of the parking facilities on the mainland or in the less secure one at Piazzale Roma (1 day maximum).
In case your bike needs TLC or a day off, Lido has a number of bike rentals options. Venice Bike Rental has been around for more than 30 years.
Venice is also conveniently situated on the popular EuroVelo cycling route – #8 Mediterranean Route.
Support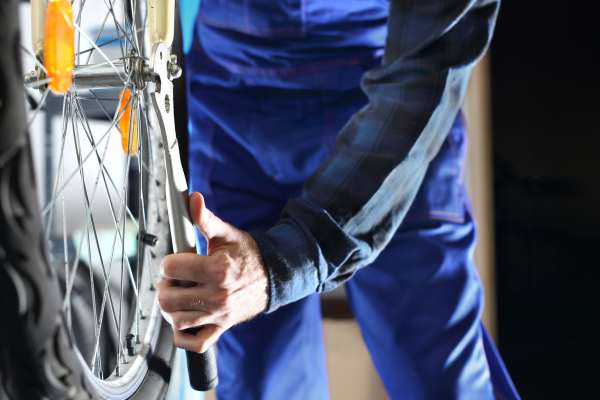 Is your bicycle sounding a little off? There are a few bike repair shops. Try the services of Lido On Bike.
>>Learn more about our Trans-Europa bicycle tour that includes a rest day in Venice
Sightseeing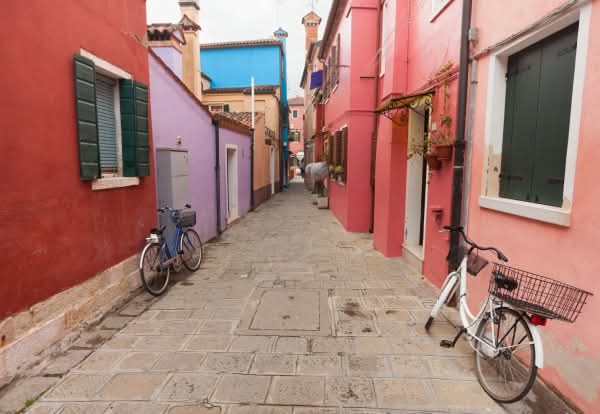 Venice's Lido island is flat, so exploring on a bicycle is a wonderful way to see it. If you want a long ride, you can cycle to the southernmost point of the Lido and take your bicycle on a car ferry across to the next island, Pellestrina. Car ferries leave hourly or half-hourly depending on the time of day, and the ferry takes just 15 minutes. Once there you can cycle 9 km to to reach the village of Pellestrina, perhaps stopping along the way to explore the seaside or the small villages. Try eating fresh fish at the waterfront, Ristorante da Celeste.
Rest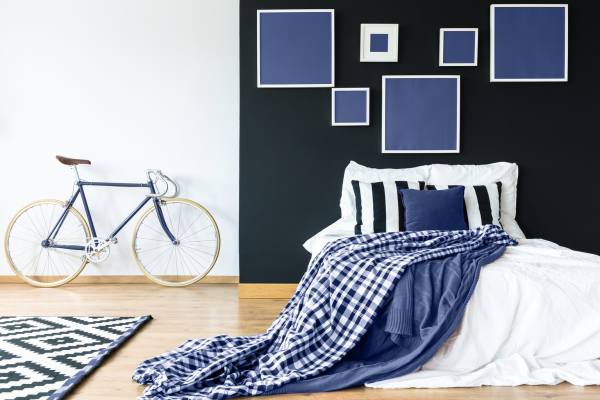 Cyclists have 3 options in Venice. They can store their bikes and then stay in the historic centre of the city. They can stay out on Lido and take the ferry in to the city or they can stay on the mainland in Mestre at the Santa Theresa Country House which offers a handy bike shelter along with all the tools you need to maintain bicycles. They can supply maps and directions for trips out, and during weekends they can even accompany you to help you discover the area around their bed and breakfast in Venice.
Campers can head to Camping San Nicolo, just a stone's throw from the Lido ferry dock. The only camping facility on Lido, it is nestled in a lush green and flowered garden.
Eat, drink, relax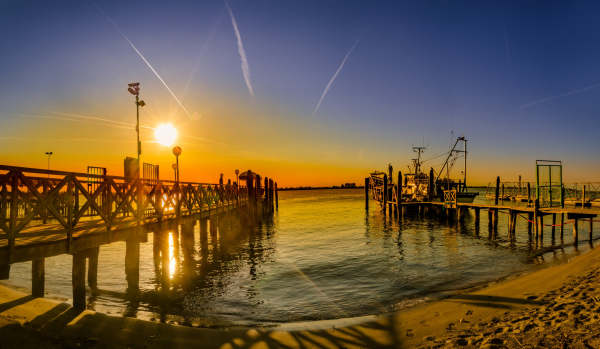 After spending the day cycling Lido and it's neighbouring islands, riders should head to Bar Trento Trattoria for a bite to eat. Exposed beams and colourful paintings compliment the numerous choices of Venetian cicchetti and other traditional Venetian dishes.
For a perfect end to the evening, cyclists can settle in on the patio of the Villa Laguna. It offers a spectacular view across the Venetian lagoon and the Piazza San Marco. So order up an Angelo Azzurro (6/10 Gin, 3/10 Triple Sec o Cointrau, 1/10 Blue Curacao) and enjoy a stunning sunset over Venice.
The Trans-Europa in Venice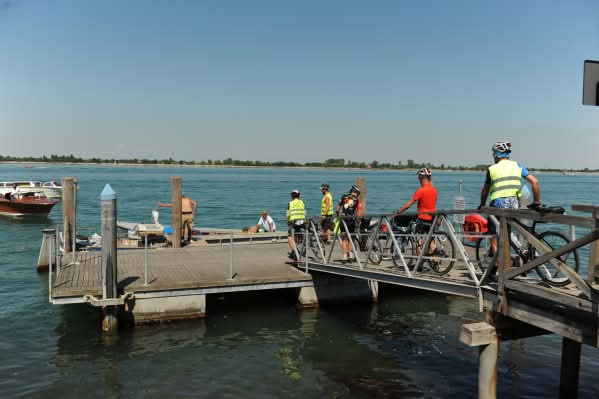 The riders of the Trans-Europa cycle a short day from the the east and hop on a ferry at the pier in Punta Sabbioni. The boat then takes them on a tour through Venice's canals before dropping them on Lido. They enjoy a night at the welcoming Hotel Atlanta Augustus before cycling south across the island of Pellestrina to rejoin the mainland at Chioggia. From there they spin southwest towards their next rest day in Genoa. Be sure to check out our 'Cyclist's Guide for Genoa' coming soon.
For more information on Venice, please see 36 Hours in Venice, Italy – New York Times
Experience Venice on the 2018 Trans-Europa Cycling Expedition.
Read all our previous posts in the series – Helsinki, Riga, Vilnius, Warsaw, Košice, Budapest & Ljubljana.