Blog
REGISTER NOW
LOGIN
SIGN UP FOR OUR NEWSLETTER
Top 10 TDA Blogs of 2019
Each year we round up some of the most popular blogs we have written for our website in the past year (You can see our 2018 and 2017 round ups here). From tour announcements, to information on cycling in Colombia and SE Asia, to video projects and a new hire at our head office, this year's selection of our best blogs surely has something for everyone. Read on…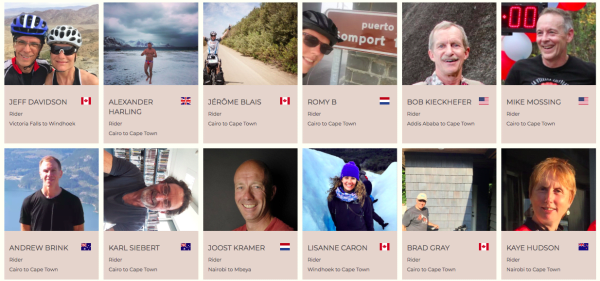 Our annual blog profiling riders who are embarking on our most famous tour always seems to catch people's attention.
"This is a story about crossing boundaries, literal and metaphorical. It is about the reasons we travel: every voyage is a voyage of discovery, of the other and of oneself. These voyages have no age expiry date. At seventy, one can be as captivated by wonder as at seven. It takes the magic of place to turn the key of wonder. As with any true voyage, the challenges will be many and there are no guarantees. Regardless of how far I manage this, the important thing is setting out." Read more.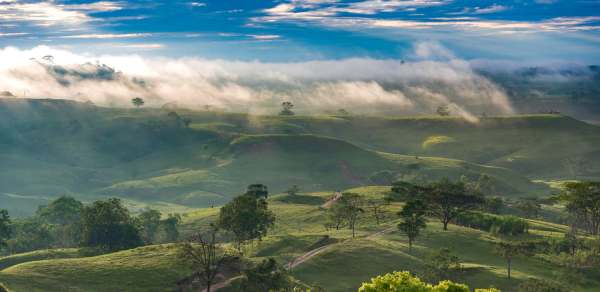 You have probably heard a lot about Colombia and its famous cyclists winning all the big European tours – but is it safe to go and cycle in this bike-crazed country?
"I have been fortunate enough to ride my bike in many places. Cycle touring through Romania, Ethiopia, Bolivia, Kyrgyzstan and beyond has taught me that very few places are what you expect them to be. I have travelled to Colombia but never on a bike, so I thought I'd ask around and get some further insight about cycling in Colombia by people who really know. I am sure many of you would love to hear what they have to say about cycling in Colombia." Read more.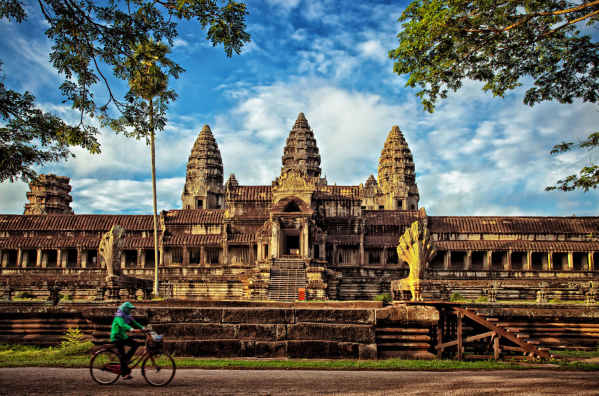 We try to write blogs that are of use to travelling cyclists of all stripes – whether embarking on their own journey or considering joining one of our supported tours. This one is another example of an informational piece we wrote using some of the knowledge we have gained over years of operating tours in SE Asia.
"While Southeast Asia is typically defined as consisting of eleven countries that reach from eastern India to China to the Philippines, this blog focuses on exploring its heartland of Thailand, Laos, Cambodia, and Vietnam, on two wheels. These neighbouring mainland nations share much in common including the mother Mekong river, super friendly local peoples, relatively low crime rates, and the at times overbearing influence of China, but each delivers its own unique and rich experience." Read more.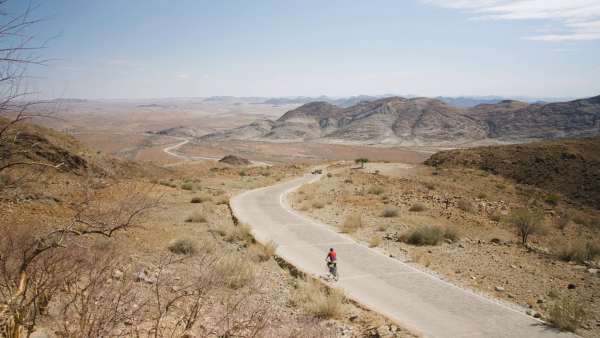 We have been making lots of bike flix this past year – attempting to bring these far away cycling adventures closer to home. Our latest is the 8-part 'Cycling Cairo to Cape Town' series.
"Each part highlights one of the eight sections of the annual Tour d'Afrique cycling expedition. This was all filmed on the 2019 Tour d'Afrique and filmmaker Laundon Peacock worked extremely hard to produce a series that does the tour justice. We are very happy with the results. Part one and two will be released September 24th in our monthly newsletter." Read more.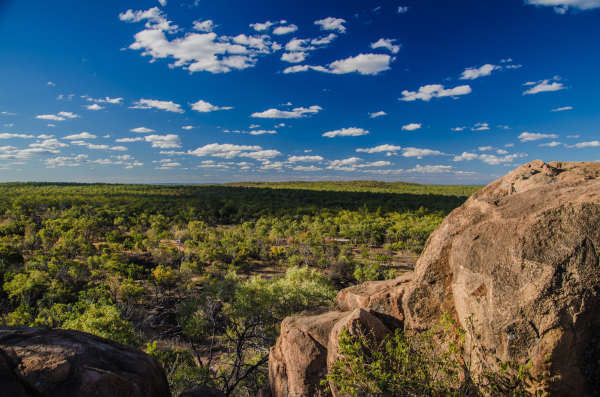 Currently, we have a scouting team in Australia checking the route of our new Trans-Oceania tour. This blog highlights some of the new destinations along the way.
"The tour reaches the end of the Savannah Way when it arrives in the coastal city of Cairns. While it was originally a mining town, these days Cairns is known primarily as an access point to the Great Barrier Reef. The reef has lately been making the news due to its threatened status from climate change, but it is still kicking! Most visitors to the reef will go for a swim or snorkel to get an up close look at the wide array of coral, fish (over 1,500 species), and other creatures that inhabit the area." Read more.
The West Africa en Vélo was a bicycle tour many years in the making. The 2018 edition was our first attempt at cycling in West Africa and it went really well. Read about the 2020 tour: what's new and what to expect from this epic adventure.
"Experiencing the countryside and culture of West Africa was everything I'd hoped it would be, and the Tour gave us the freedom to do so in our own way, while providing excellent support and logistics. Most of all, being part of an extraordinary group of people facing extraordinary challenges was an experience that we have too rarely in life. Very glad I did this ride." Read more.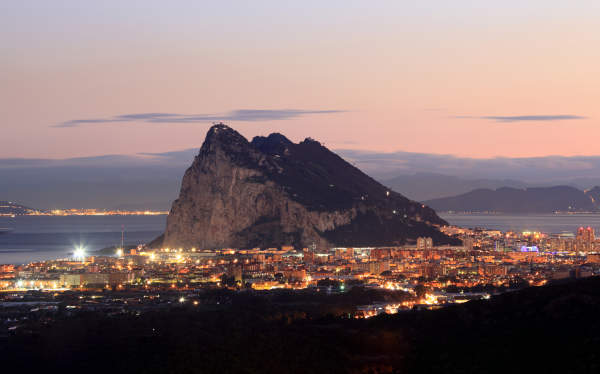 This is a big tour – the biggest of it's kind in Europe. People have been cycle touring on their holidays in Europe for decades, but how many of them can say they spent 2.5 months on a bike, passing through 13 countries on a cross-continental ride? Not many! The Trans-Europa is Europe's longest supported cycling tour. This blog highlights what to expect and the changes we made to the tour, including a new finish line in Gibraltar.
"Changing the finish line for the Trans-Europa to Gibraltar gave us the opportunity to create an exciting new route through Spain. We called the section 'El Toro'…From Valencia, we will cycle slightly more inland, across the dry, rolling hills of southern Spain blessed with olive and orange trees, washing up in Granada, with its famous Moorish Alhambra Fortress. From there the riders will enter the final short stretch to Gibraltar, with its high limestone ridge known as the Rock of Gibraltar, where the cyclists can celebrate with some British fish and chips and a cold stout." Read more.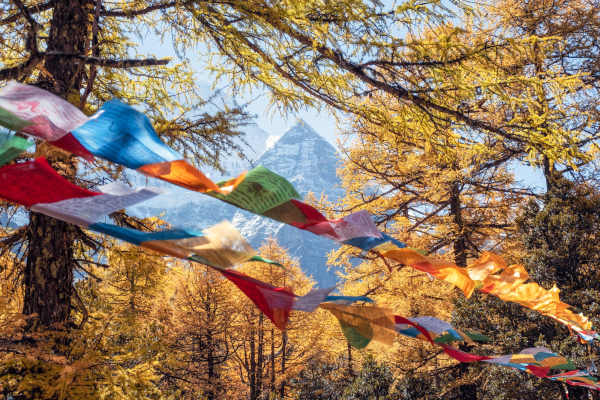 This is our newest tour and another great route through SE Asia – this time heading for fabled Shangri-La. It's always great when your ride has a unique and intriguing destination to keep you motivated and keep the pedals turning over day after day.
"The route now passes by the spectacular Yuanyang Rice Terraces and stops for a break in the legendary backpacker town of Dali. Riders will pedal through the UNESCO Old Town in Lijiang and one of the world's deepest gorges – Tiger Leaping Gorge – before climbing over 2400 m in their last day, up into the Tibetan atmosphere of Shangri-La and the end of their cycling quest." Read more.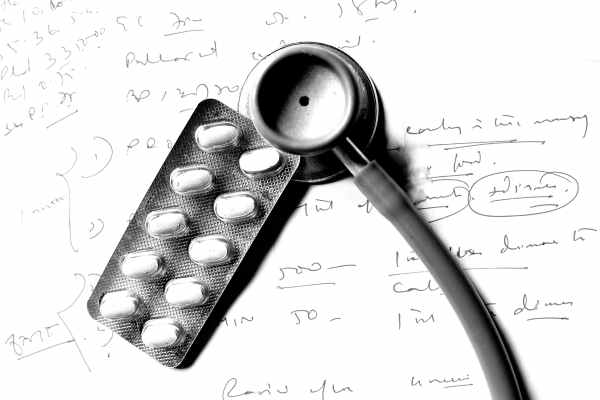 Our tour staff are a crucial part of any tour we run. They wouldn't be 'supported' tours without all the essential assistance they provide – fixing bikes, cooking meals, and dealing with the daily challenges. Here, medic Helen shares a personal story of a bout of illness she endured while working on our Trans-Himalaya tour.
"On the phone with my mum (because you are never too old to call your mum when ill……), she wasted no time in prescribing- "Yoghurt, the more the better – replace all the good bacteria you know?" I mentioned this to Baba and Rama, my Indian colleagues, who were horrified – "My mother said you must NEVER eat yoghurt when you have a bad stomach!". Whose mother was right? Let us not look to science here, but simply respect the universally agreed law that your own mother is always, always right……" Read more.

With new tours planned for 2020 and beyond, TDA's head office needed more support and so we were glad to welcome Eva into the fold. She will be answering all your questions and helping you decide which tour is right for you.
"I often refer to myself as being similar to a Jack Russell Terrier. If you don't know the breed, that generally means full of energy and annoying. Just kidding, while I am full of energy, I would argue I am not at all annoying. I am a free spirited people person who is always keen to exchange stories of adventures and life lessons." Read more.
What were your favourite blogs on our site this year? Tell us below….