Blog
REGISTER NOW
LOGIN
SIGN UP FOR OUR NEWSLETTER
36 Hours in Cannes: A Cyclist's Guide
This is the tenth in our ongoing series of blogs highlighting the cities along the route of our Trans-Europa cycling tour. Each year we have brought our cyclists to these cities and have learned a few new useful tips for those who might be considering heading there. So whether you are thinking to join our tour or plan on cycling there yourself, we hope this information will be helpful.
Cannes
"With its marinas full of white megayachts and waterfront streets abuzz with Ferraris and Mercedeses, the glittery French Riviera resort at first gives off the rarefied vibe of a town where huffing around on foot must surely offend local mores and offer glaring proof of D-List status." – Seth Sherwood, NYT, April 18, 2013
Infrastructure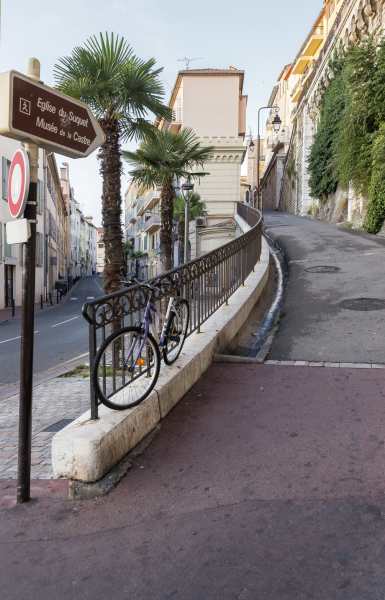 Cannes currently does not have a bike share programme (the nearest one is 30 km away in Nice) but does have some limited bike lanes and paths The nicest one runs along the waterfront/beach. Parcours de La Croisette is the best section, running for 4.5 km, and features Palm Beach, the Casino de la Pointe Croisette, and the Cannes Port, to the Tourist Office. The area is famous for the Palais des Festivals et des Congrès, site of the Cannes Film Festival, and the area has many expensive shops, restaurants, and hotels. The second part of the path goes along the Boulevard du Midi, for nearly 7 km, terminating at the Pullman Royal Casino near the airport and Plage.
In case your bike needs TLC or a day off, Cannes has a number of bicycle rental outlets. Try Vélo Cannes or rent a beach cruiser from YouRent Cannes. If you are feeling flush, the latter also offers yacht rentals.
Support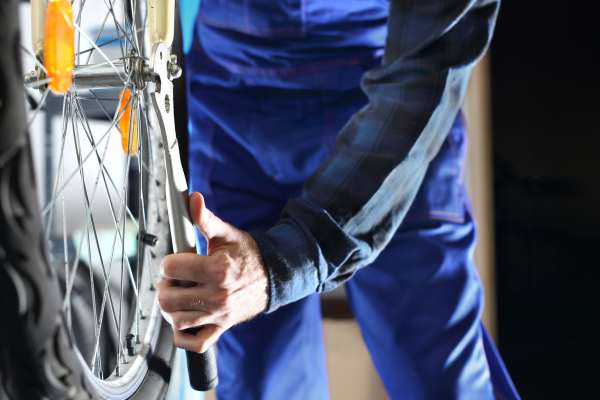 Is your bicycle sounding a little off? Cannes has a number of quality bike repair shops. Try the highly rated RS Cycles Cannes.
>>Learn more about our Trans-Europa bicycle tour that includes a rest day in Cannes
Sightseeing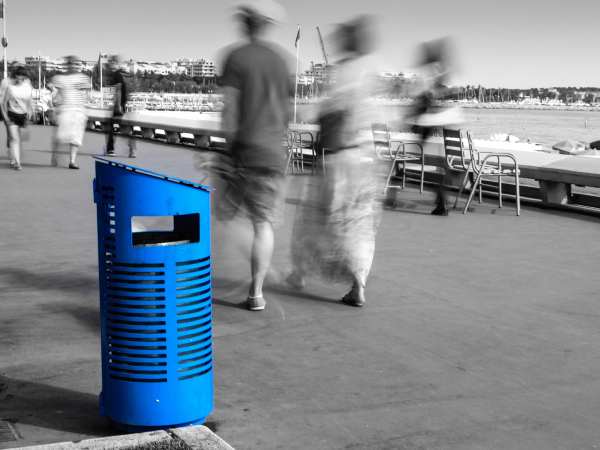 Cannes does not have any bike tour companies so riders will just have to explore the city on their own. Another option is to hop on one of the many daily trains to Nice. There they can spend 3 hours on the Nice City Cycle Tour – "From the stunning beaches and eye-catching parks to the grand streets and majestic plazas; from the super-cool bars and bistros to the winding medieval alleyways; from hidden Baroque churches to awe-inspiring Belle Époque palaces."
Rest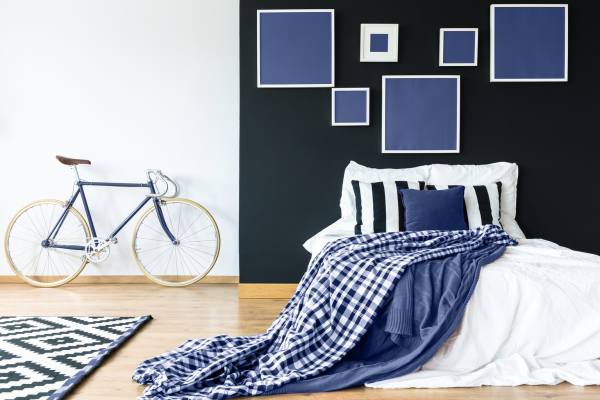 Many of Cannes's hotels welcome cyclists and will be able to offer storage rooms and bike racks – check before you book.
Campers can head to Parc Bellevue located about 6 km northwest of the city centre. It features camping, mobile homes and a swimming pool.
Eat, drink, relax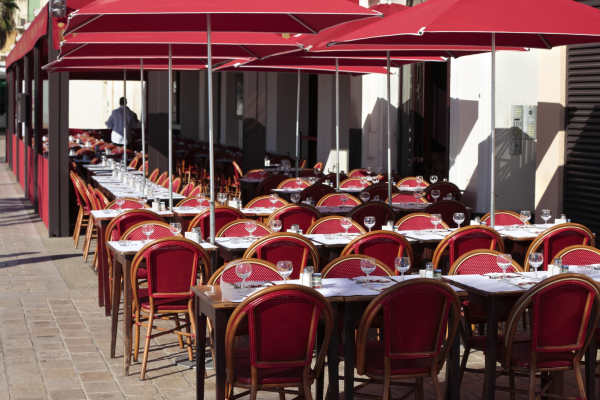 After cycling along La Croisette, riders may want to take a break, stopping in for some of the country's best seafood at Astoux et Brun. For over 60 years 3 generations of the same family have offered up an incredible selection of oysters, scallops, mussels and fresh fish. Prefer something casual? Grab some supplies at the daily food market in Place Gambetta and picnic in the Square Lord Brougham, next to the Vieux Port.
Cyclists can round off their day with a Pastis Provençal, which incorporates ingredients from more than 60 plants in the surrounding Provence region, at La Cercle Bar. This is the city's oldest bar and enjoys beautiful sea views from their garden. Riders looking for something a little different and quirky can head to Charly's Bar – revel in the soft purple lighting and palm tree decor and choose a beverage from their drink list – 'extremely enriched with the best cocktails, wines & champagnes'.
The Trans-Europa in Cannes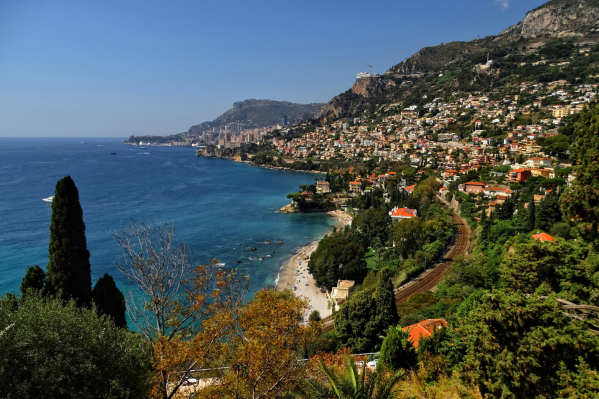 The riders of the Trans-Europa cycle into Cannes from the east on some very crowded roads ("crazy amount of people, cars, parked cars, dogs, and anything else you can imagine") before pulling up to the centrally located Ibis Centre Cannes.  The riders head out after a rest day, enjoying some spectacular views for the first 20 km on the way to their next rest day in Montpellier. Be sure to check out our 'Cyclist's Guide for Montpellier' coming soon.
For more information on Cannes, please see 36 Hours in Cannes, France – New York Times
Experience Cannes on the 2018 Trans-Europa Cycling Expedition.
Read all our previous posts in the series – Helsinki, Riga, Vilnius, Warsaw, Košice, Budapest, Ljubljana, Venice & Genoa.