Blog
REGISTER NOW
LOGIN
SIGN UP FOR OUR NEWSLETTER
36 Hours in Barcelona: A Cyclist's Guide
This is the twelfth in our ongoing series of blogs highlighting the cities along the route of our Trans-Europa cycling tour. Each year we have brought our cyclists to these cities and have learned a few new useful tips for those who might be considering heading there. So whether you are thinking to join our tour or plan on cycling there yourself, we hope this information will be helpful.
Barcelona
"Barcelona is an enchanting seaside city with boundless culture, fabled architecture and a world-class drinking and dining scene." – Lonely Planet
Infrastructure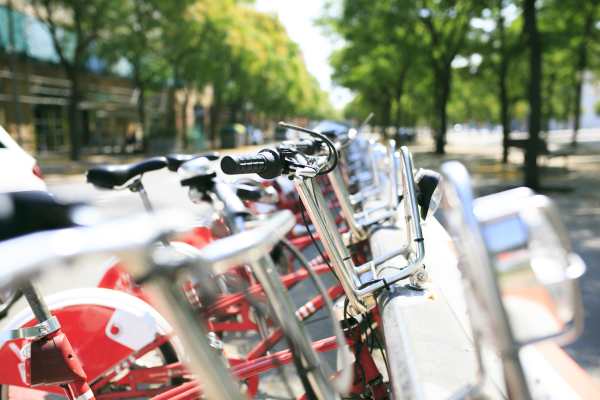 The city boasts over 200 km of bike lanes. You can download the map here. In 2017 Barcelona was rated #11 in the Copenhagenize list of the world's most bicycle friendly cities.
In case your bike needs TLC or a day off, Barcelona has a bike share system – Bicing. The network consists of more than 420 stations and over 6000 bicycles. The stations are situated through most of the flat areas of the city with a distance of around 300 to 400 metres between each one. Many are situated next to public transport stops to allow for intermodal use. See the map here.
Barcelona has number of bicycle rental outlets. Bike Rental Barcelona's main station is located in the old city centre, just 100 meters off 'Las Ramblas' and the old port. This makes it a very convenient location to start and end your bike ride.
The city is conveniently located on the EuroVelo network – EuroVelo #8 – Mediterranean Route.
Support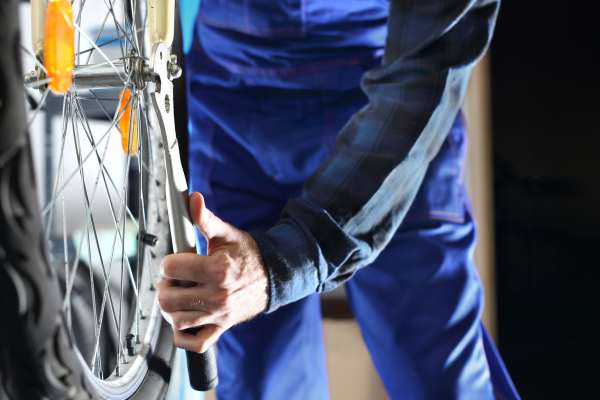 Is your bicycle sounding a little off? Barcelona has a number of quality bike repair shops. Try Green Bikes. Their full-service bicycle repair shop is open for business from Monday to Friday from 10:00h – 20:00h & Saturdays from 12:00h – 20:00h. Sundays they are closed.
>>Learn more about our Trans-Europa bicycle tour that includes a rest day in Barcelona
Sightseeing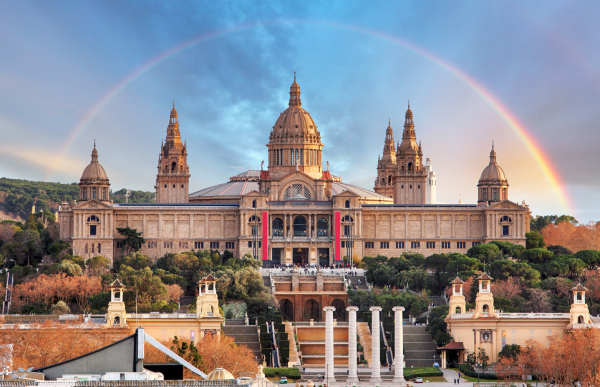 The best way to see any city is by bicycle and this is especially true of Barcelona. Bike Tours Barcelona offers a number of options from the basic City Tour to the Modernist Tour which takes riders to Antoni Gaudi's most well known buildings – Sagrada Familia, La Pedrera, Casa Batlló, Casa Amatller, Palau de la Música. You can also join Barcelona by Bike for their Tapas ride or, if you are feeling lucky, their Surprise Tour.
Rest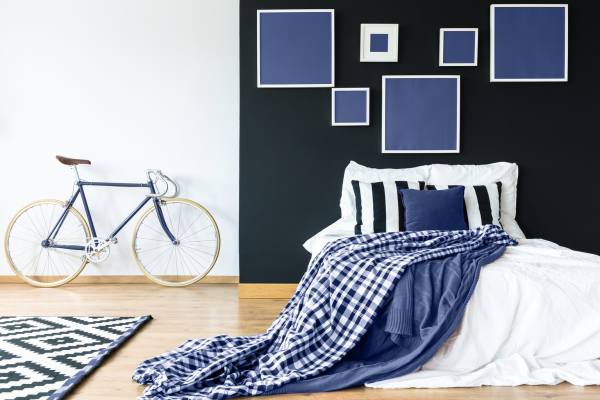 Cyclists looking for bike friendly accommodations should pedal over to Bed & Bike Barcelona. Centrally located, they offer secure bike storage and bike rentals. Another option is The Bicycle Apartments. They are situated in a typical neighbourhood of Barcelona, close to Plaça Espanya, Magic Fountains, the Museum of Catalan Art, the Olympic stadium, the Joan Miró Foundation, the Fair Ground Montjuïc, the Cultural Center Caixa Forum, Sants Train Station and the Arena Shopping Centre. If you book online, they will  give you a free 3 hour bike rental.
Campers can stay at the oldest campground in Spain – Camping Masnou – opened in 1956. It is located just 11 km northeast of Barcelona's city centre with excellent public transit connections. There is a bar, a pool, the beach and a supermarket onsite.
Eat, drink, relax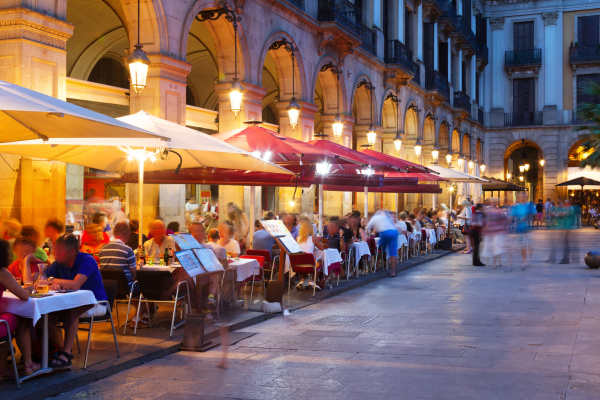 After a day of soaking up Barcelona's charm on your bike, it might be a good idea to seek out a cold drink. If you know the password (Yes, I said password), you can try Speakeasy. Housed in Dry Martini's warehouse with its own entrance on Corsica Street, it pays homage to the clandestine premises of the Prohibition period. Check out the drinks menu. Or try Las Cuevas del Sorte. Located down some mysterious stairs, hence the 'cave' in the name, this rustic bar invites guests into its cave of candles and stone walls.
Jump back on your bike and finish your day on one of Barcelona's best patios. Santa Maria Barcelona is located a stone's throw from Barceloneta Beach and features killer pizzas, fresh salads and delicious cocktails. Looking for incredible seafood to go with your view? Try La Barca del Salamanca. It features tradition recipes – Paellas, Fideuás and Arroceros Marineros. Their 11 paellas and rice dishes are famous ​​for the quality of the ingredients. Highly recommended is the Mixed Paella with Black Rice and crayfish, monkfish, clams and prawns.
The Trans-Europa in Barcelona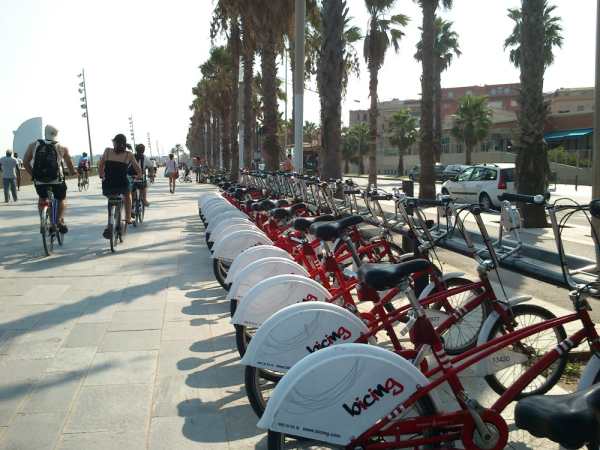 The riders of the Trans-Europa cycle into Barcelona in a convoy along some pretty busy roads until they encounter the city's bike paths near the beach. They stay at the ibis Barcelona Plaza Glories 22 Hotel before heading out after a couple rest days. Leaving Barcelona is not easy. After an 18 km convoy the riders encounter some challenging navigation – lots of flagging tape and over 60 roundabouts – but have no fear, you will be well taken care of by our staff who are experienced in navigating these large cities by bike.  At least it is relatively flat. The next day they turn west and head into the hills as they continue on the way to their next rest day in Madrid. Be sure to check out our 'Cyclist's Guide for Madrid' coming soon.
For more information on Barcelona, please see 36 Hours in Barcelona, Spain – New York Times
Experience Barcelona on the 2018 Trans-Europa Cycling Expedition.
Read all our previous posts in the series – Helsinki, Riga, Vilnius, Warsaw, Košice, Budapest, Ljubljana, Venice, Genoa, Cannes & Montpellier.