Blog
REGISTER NOW
LOGIN
SIGN UP FOR OUR NEWSLETTER
36 Hours in Montpellier: A Cyclist's Guide
This is the eleventh in our ongoing series of blogs highlighting the cities along the route of our Trans-Europa cycling tour. Each year we have brought our cyclists to these cities and have learned a few new useful tips for those who might be considering heading there. So whether you are thinking to join our tour or plan on cycling there yourself, we hope this information will be helpful.
Montpellier
"Graceful and easy-going, Montpellier is a stylish metropolis with elegant buildings, grand hôtels particuliers (private mansions), stately boulevards and shady backstreets, with gorgeous white-sand beaches on its doorstep." – Lonely Planet
Infrastructure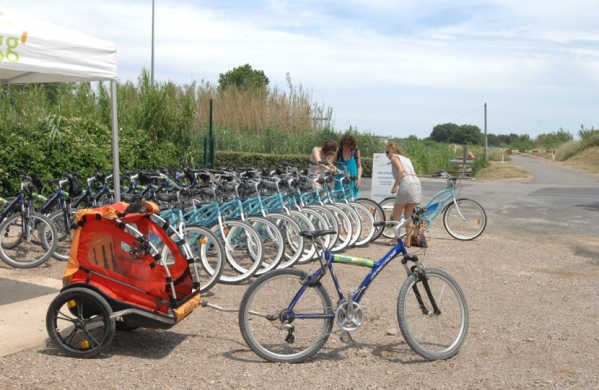 Montpellier boasts 158 km of bike paths, with another 100 km on the way, and the city provides a detailed map of them for cyclists to use.
In case your bike needs TLC or a day off, Montpellier has a bike share system – Velomagg. It features 56 automatic bike stations with over 2,000 bicycles available in the Montpellier and Agglomération area. Service is open 24/7. Montpellier has number of bicycle rental outlets. Try W – City & Bike for some great rates.
Support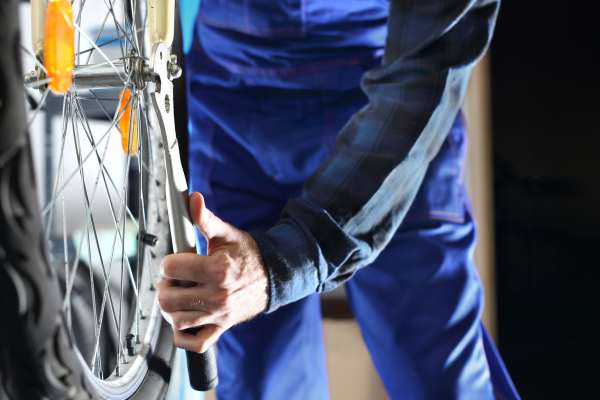 Is your bicycle sounding a little off? Montpellier has a number of quality bike repair shops. Try Winbike for a wide variety of repair services.
>>Learn more about our Trans-Europa bicycle tour that includes a rest day in Montpellier
Sightseeing
The best way to see any city is by bicycle and this is especially true of Montpellier. Urban Bike offers some unique ways to explore the city. See Montpellier by night, through its street art or combine your bike ride with a pedal boat, a paddle board or a tow tube. You can also just spin around on your own. The Mediterranean beaches are 10 km in one direction and a selection of vineyards is 5 km in the other.
Rest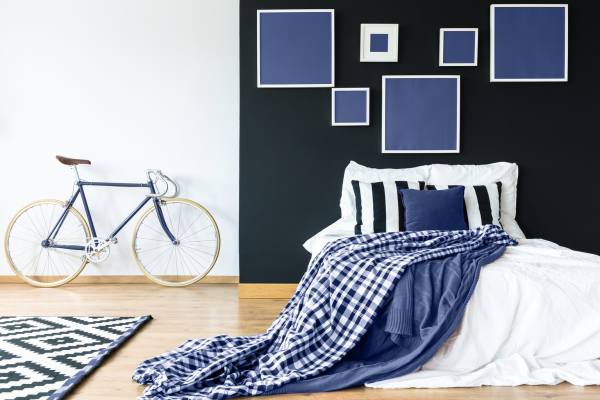 Cyclists looking for bike friendly accommodations should head to the charming Hotel du Palais. There are just over two dozen en suite bedrooms, a secure bike store and free wifi.
Campers can head to Camping Plein Air des Chênes. Just a few minutes from the city centre, it features a snack bar, laundromat, beach shuttle, wifi and a number of swimming pools. If they prefer the beach, they can try Camping Montpellier Plage, just 50 m from the Mediterranean Sea.
Eat, drink, relax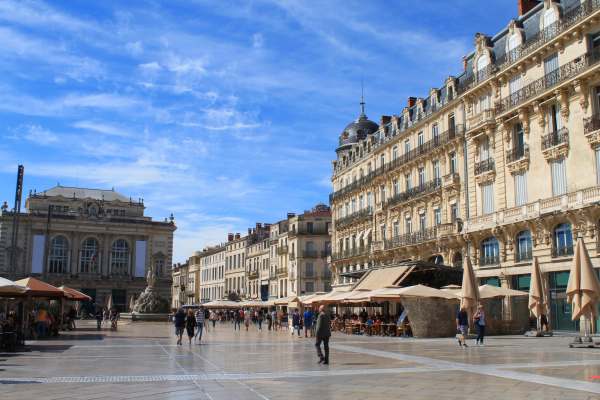 After a day of cycling to the beaches, to the vineyards or perhaps to the magical Jardin des Plantes, France's oldest botanical garden (founded in 1593), it is time to enjoy a bite to eat. Fans of Gordon Ramsey will enjoy tasting the food at Tamarillos, prepared under the watchful eye of Chef Philippe Chapon who taught the young Mr Ramsey a thing or two about pastry cooking during his time at Guy Savoy in Paris. Be sure to enjoy a dessert as Chef Chapon is a "double champion de France de dessert'.
For a nightcap, riders can head to Rebuffy, located just on the edges of the old medieval town. It features a wonderful terrace, cheap wine and a welcoming atmosphere. If they want beer, look no further than Couleurs de Bieres. Its selection of over 800 bottles is one of the best in France. Finally, if the riders want to indulge their inner pirate, they should climb aboard the Barberousse, a pirate themed drinking hole but keep in mind, as one patron pointed out, "If you like sitting in a bar that feels like a closed attraction of Pirates of the Caribbean, and pay 5 Euro in the Happy Hour for a cocktail with 0,25 – then this is your shop. Everyone else goes to one of the countless good bars in Montpellier."
The Trans-Europa in Montpellier
The riders of the Trans-Europa cycle into Montpellier after a longish 120 km day. They stay at the friendly Kyriad Hotel Montpellier which has secure bike storage. The riders head out after a rest day for a short 5 km convoy before heading to the coast where they pass through some scenic wetlands. They should keep their eyes open for possible flamingo sightings as they continue on the way to their next rest day in Barcelona. Be sure to check out our 'Cyclist's Guide for Barcelona' coming soon.
For more information on Montpellier, please see 36 Hours in Montpellier, France – New York Times
Experience Montpellier on the 2018 Trans-Europa Cycling Expedition.
Read all our previous posts in the series – Helsinki, Riga, Vilnius, Warsaw, Košice, Budapest, Ljubljana, Venice, Genoa & Cannes.