Blog
REGISTER NOW
LOGIN
SIGN UP FOR OUR NEWSLETTER
36 Hours in Madrid: A Cyclist's Guide
This is the thirteenth in our ongoing series of blogs highlighting the cities along the route of our Trans-Europa cycling tour. Each year we have brought our cyclists to these cities and have learned a few new useful tips for those who might be considering heading there. So whether you are thinking to join our tour or plan on cycling there yourself, we hope this information will be helpful.
Madrid
"No city on earth is more alive than Madrid, a beguiling place whose sheer energy carries a simple message: this city really knows how to live." – Lonely Planet
Infrastructure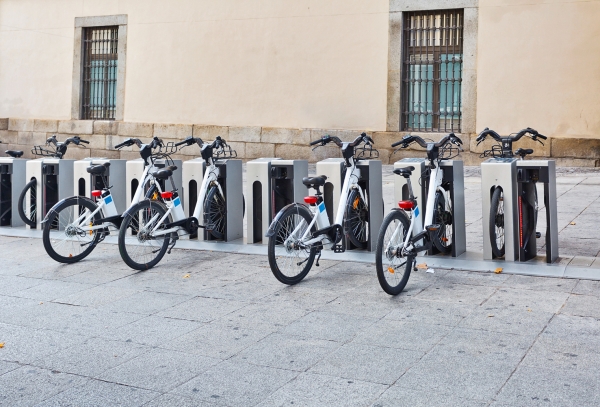 The city boasts over 200 km of bike lanes and plans to add another 400 by 2024. They are classified into five types: bike lanes, shared-use paths, car-shared lanes, bike sidewalk-path and greenways. The Anillo Verde Ciclista (Cyclist Green Ring) is a bikeway that surrounds the city of Madrid. It is 64 kilometres long and the average time to go around it is 4 1/2 hours. There are rest areas with exercise stations, benches and information plaques.
In case your bike needs TLC or a day off, Madrid has a bike share system – BiciMAD. The network consists of 123 stations and 1560 bicycles. Cost is €2 for the first hour, €4 for the second.
Madrid has number of bicycle rental outlets. The best of the lot is Rent & Roll Madrid. They offer city, mountain and classic bikes for rent from €5-20/day, have a wide range of accessories and offer a 24/7 delivery and collection service.
Support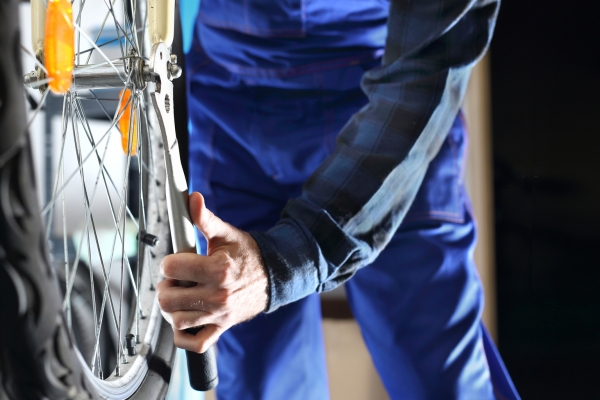 Is your bicycle sounding a little off? Madrid has a number of quality bike repair shops. Try MadBike. Open daily 10:00 – 14:00 & 16:30 – 20:30. Closed on Sunday.
>>Learn more about our Trans-Europa bicycle tour that includes a rest day in Madrid
Sightseeing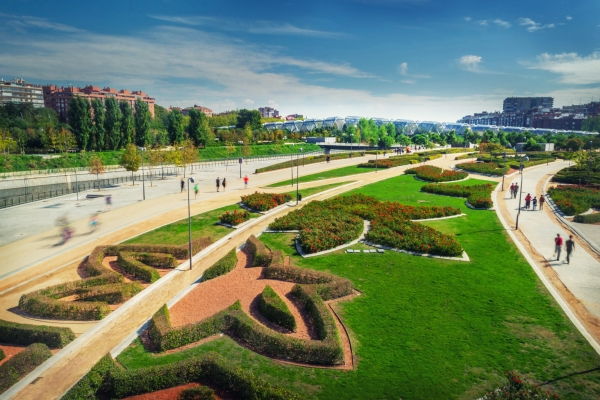 The best way to see any city is by bicycle and this is especially true of Madrid. Look up Madrid Bike Tours. Their 3 hour Essential Madrid Tour, covering 10 kilometres, features the city's monuments, parks, gardens, including the Royal Palace, the Plaza Mayor, the Puerta del Sol and the Cathedral of Almudena. Of course, you can always just hop on your own bike and check out some of Madrid's numerous cycling routes. Spain's vías verdes programme has converted thousands of miles of disused train tracks into stunning cycle routes. There are four green ways in the Community of Madrid (the wider Madrid region), including the Gasolina Greenway, a short and easy ride to the north of Madrid that goes past the beautiful El Capricho park (well worth a stop). Another possible route is to take line nine of the Madrid Metro to Arganda del Rey and ride the Tajuña Greenway along the river of the same name. You will pass through pretty meadows and forests and past village churches.
Rest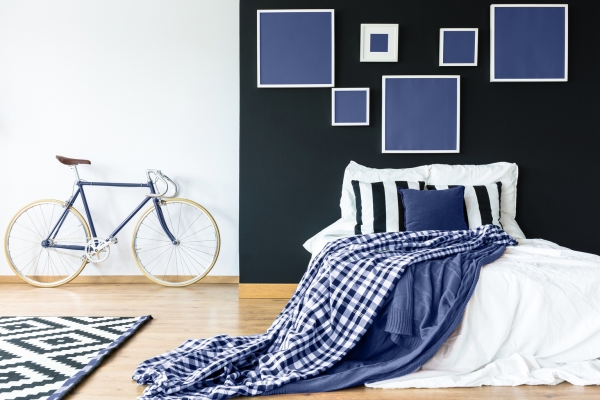 Many of Madrid's's hotels welcome cyclists and will be able to offer storage rooms and bike racks – check before you book.
Campers can stay at Bungalows Camping Alpha, located just 12 km from Madrid's city centre. It has a great view of the surrounding countryside, pool, wifi, washer/dryers, restaurant, bar, coffee shop and supermarket. If it is raining, cabins are also available to rent.
Eat, drink, relax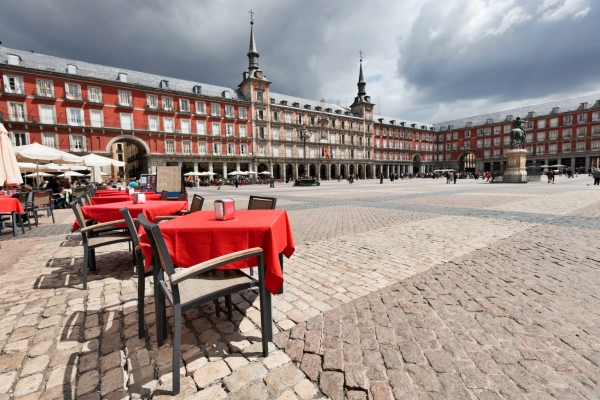 After a day of spinning past Madrid's incredible sights, riders can head to the upcoming areas of Lavapiés and La Latina, located in the southern end of Madrid Centro. These cool, bohemian neighbourhoods are filled with art, music, and nightlife and home to Madrid's best multiethnic dining, from Indian to Ethiopian. The Sunday market in La Latina is packed with antiques (and people) and a wander through the narrow streets can result in surprising discoveries like community gardens and trendy cafes. Stop in to try the tapas at Juana la Loca – maybe the smoked eel & hazelnut gratin millefeuilles with Iberic bacon? Or simply have a seat at the dozens of stalls in the Mercado de la Cebada and fill up on fresh seafood.
For a nightcap, cyclists should head to the Plaza Mayor and grab a seat at one of the outdoor patios overlooking the square. People-watching accompanied by wine, vermouth, Sangria, Jerez (sherry) or a balloon glass of gin & tonic is highly recommended. Those in search of a great view should seek out Azotea del Circulo. The rooftop bar atop a beautiful 1920's building offers arguably the best viewpoint of Madrid, overlooking the Castellana and Plaza de Cibeles. Finally, for beer aficionados, there is Naturbier. Sit outside on the busy terrace and soak up the atmosphere of Plaza Santa Ana or find a spot in the bricked vaults underneath the square, which once belonged to an ancient church. Some of the tables even have beer taps from which you can pull your own pints.
The Trans-Europa in Madrid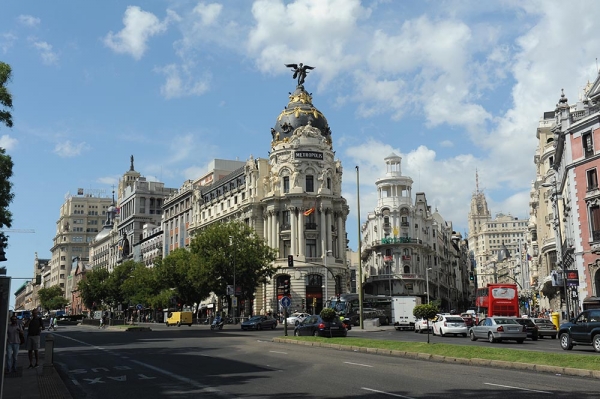 The riders of the Trans-Europa convoy into Madrid arriving at the friendly and relaxed Hotel Reyes Catolicos. After enjoying the city's charms, the riders convoy together out of the city until they reach the small town of Quijorno where they continue west on the way to their next rest day in Caceres. Be sure to check out our 'Cyclist's Guide for Caceres' coming soon.
For more information on Madrid, please see 36 Hours in Madrid, Spain – New York Times.
Experience Madrid on the 2018 Trans-Europa Cycling Expedition.
Read all our previous posts in the series – Helsinki, Riga, Vilnius, Warsaw, Košice, Budapest, Ljubljana, Venice, Genoa, Cannes, Montpellier & Barcelona.