Blog
REGISTER NOW
LOGIN
SIGN UP FOR OUR NEWSLETTER
36 Hours in Lisbon: A Cyclist's Guide
This is the fifteenth, and final, entry in our ongoing series of blogs highlighting the cities along the route of our Trans-Europa cycling tour. Each year we have brought our cyclists to these cities and have learned a few new useful tips for those who might be considering heading there. So whether you are thinking to join our tour or plan on cycling there yourself, we hope this information will be helpful.
Lisbon
"Between the historical landmarks, majestic surroundings, and a food culture that stands out of the crowd, it's possible to spend a month in Lisbon and discover something new every day." – Culture Trip
Infrastructure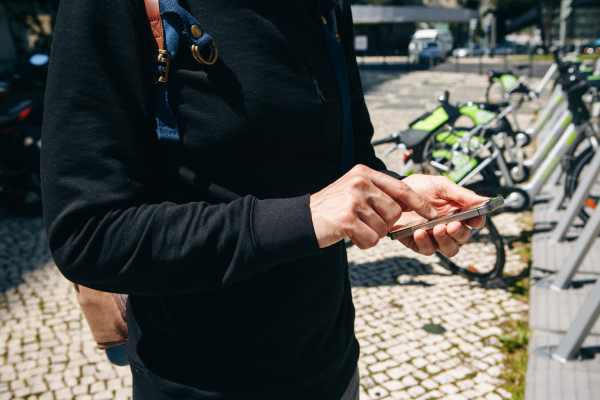 The city boasts about 100 km of bike lanes. Currently, not all are connected but the city is working to create a better cycling environment. Along Lisbon's waterfront there are around 20 km of bike lanes on flat terrain, from the City Centre east towards Parque das Nações and west to the area of Belém.
In case your bike needs TLC or a day off, Lisbon has a bike share system – Gira. The network consists of 100 stations and 1200 bicycles. You can download the app to your phone or use a credit/debit card to use the system. The first 45 minutes are free, with each additional 45 minutes costing €2. You can see the system map here.
Lisbon has number of bicycle rental outlets. Give Lisbon Bike Rentals a try. They have a wide variety of models available.
The city is conveniently located on the EuroVelo network – EuroVelo #1 – Atlantic Coast Route.
Support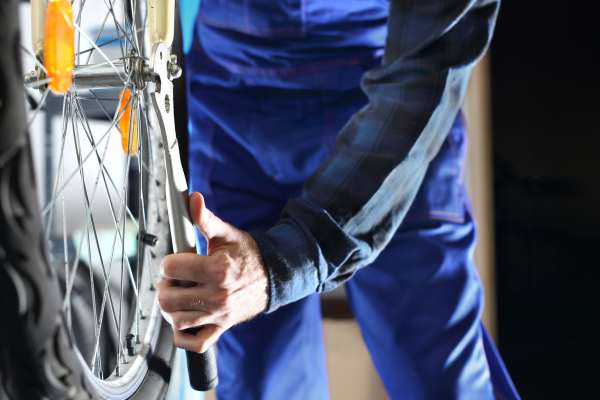 Is your bicycle sounding a little off? Lisbon has a number of quality bike repair shops. Lisbon Bike Shop is worth looking up. They have a workshop with two mechanics for the repair and maintenance of bicycles.
>>Learn more about our Trans-Europa bicycle tour that includes Lisbon
Sightseeing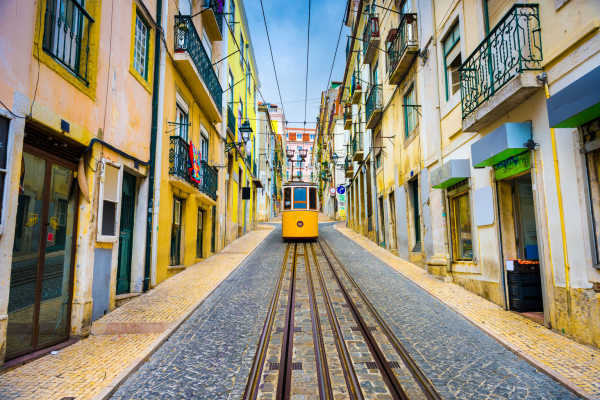 The best way to see any city is by bicycle and this is especially true of Lisbon. You can order a handy guide to the best cycling routes in the city or sign up for a group tour. Many companies offer the traditional city tours (most on e-bikes) but for something different, try a vintage bike tour of Lisbon. Explore Lisbon's famous and less-famous neighbourhoods on a vintage bike. Roll past the friendly faces, little shops and enjoy some of the great views Lisbon has to offer. Hop on and off when you wish and reach places that are hard to reach in other ways. Weave your way through Lisbon's local and global character and enjoy some of its typical snacks and drinks along the way. It is a lively journey to explore the different faces of Lisbon. Best of all, there won't be any tough climbing since the tour starts at a rather high spot in the city! It will actually be more downhill and flat.
Rest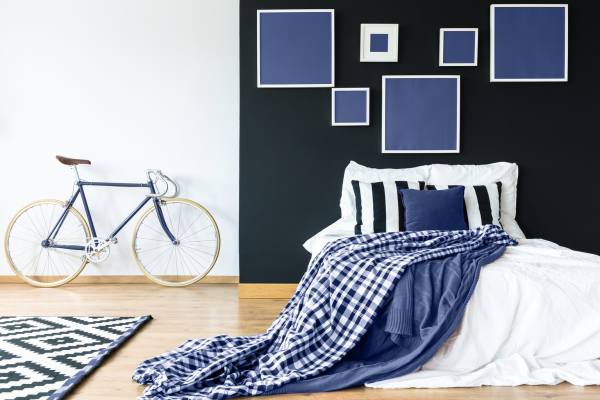 Cyclists looking for bike friendly accommodations should head to the Neya Hotel. They have a secure bike storage floor, provide bikes and tools if necessary and encourage their staff to cycle to work.
Campers can stay at Lisboa Camping & Bungalows. About 8 km for the centre of town, they have a large wooded area for camping, mini-golf, tennis court, restaurant, pool and bicycle rental.
Eat, drink, relax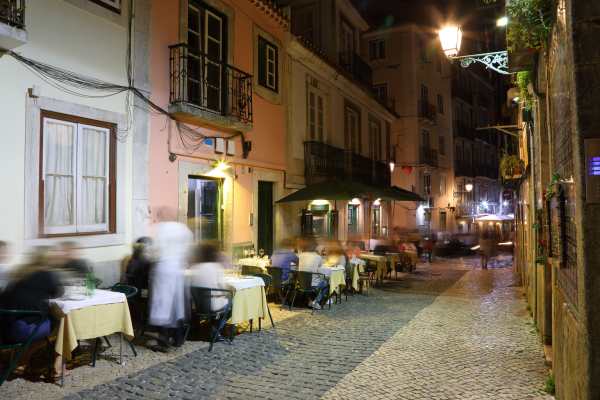 After spinning up and down Lisbon's hills and probably working up quite a thirst, riders should head to the Pensão Amor for a drink. What used to be a guesthouse that rented rooms by the hour to prostitutes and sailors is nowadays available to artists or people with projects who need a space to display the project in progress. There is a café/bar that can be used as a space for concerts, lectures and other events. There is also a bookshop with a love/eroticism theme and, of course, a hairdresser. Wonderfully atmospheric, the bar serves a great selection of beers, wine, spirits and cocktails and guests are further entertained by regular live music performances in an adjoining salon, burlesque shows and clean and tasteful pole dancing exhibitions.
For a bite to eat, spin through Lisbon's narrow laneways until you come to Porto Alfama, a cozy place to grab lunch with some wonderful outdoor seating. It is a wine bar and a specialized shop where you can taste a wide range of Portuguese wines and have a light meal; tapas, salads, appetizers or traditional Portuguese canned food items, like sardines and other fishes. For something a little more upmarket head to Bairro do Avillez. This beautiful open space includes a grocery store with irresistible delicacies, an amazing Tavern for those who like to eat well, a Páteo where seafood and fish are kings, Beco, a place wrapped in mystery where you cross high-cuisine with a theatrical show and a Peruvian Cantina, where you can find the authentic flavours of Peru, as well as the Pisco Bar Lisboa, serving the best Peruvian cocktails.
The Trans-Europa in Lisbon
The riders of the Trans-Europa cycle into Lisbon in a short convoy and stay at the welcoming Hotel Lisboa.
For more information on Lisbon, please see How to Spend 48 hours in Lisbon
Experience Lisbon on the 2018 Trans-Europa Cycling Expedition.
Read all our previous posts in the series – Helsinki, Riga, Vilnius, Warsaw, Košice, Budapest, Ljubljana, Venice, Genoa, Cannes, Montpellier & Barcelona, Madrid & Caceres.